Rate Now
Share Your Experience
Have you seen Dr. Henry Wroblewski?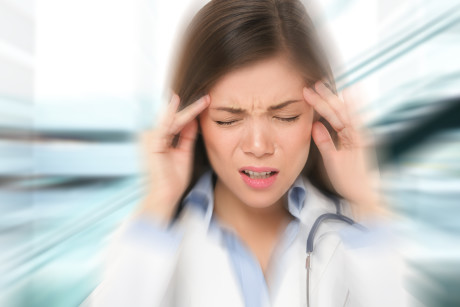 Migraine
Get the facts about migraine headaches, including the different types of migraine and migraine triggers.
Quality Rating
Highly Satisfied
27 Ratings with 8 Comments
5.0 Rating
January 12th, 2017
2.3 Rating
December 13th, 2014
5.0 Rating
April 17th, 2013
doctor cares
Doctor Wroblewski has saved my life, he take's his time with each patient, so I cannot complain about the wait, be prepared to wait at least forty five minutes, he will take his time with you too, no rushing you out the door, , he has given me quality of life, this is a real pain management doctor, he is not the kind of doctor to just hand out pain meds, so you had better have true chronic pain..
5.0 Rating
November 9th, 2012
Dr. Wroblewski is a God send
it has been a few years since my first visit with Dr. Wroblewski. However I am ever grateful to him. I have Arachnoiditis from a labor epidural puncture, and primarily blood patch. I could barely walk when I went into this dr's waiting room. I did have to wait a long time to see him, however it was explained to me that he takes whatever time each patient needs rather then hurrying them up. When it was finally my turn, he was very caring, took the time I needed, he had already reviewed my papers AND had a plan.Over the first few months of my seeing him, he changed my medication regime. I was terrified at first of this.However he was right,I was able to get much better pain relief! I truly feel as if he saved my life. God Bless you Dr. Wroblewski!
5.0 Rating
December 27th, 2011
Its been a few years but I believe Dr. W saved my life.
It has been 9 years since I first went to see Dr. Wroblewski. I had been traveling into NYC to see "specialists" for almost 3 years. I was ready to find a local dr, and his name came from what seemed every direction I went. I waited in the waiting room for a very long time (new patient day.) The receptionist came out and sat with me at one point and said, don't worry its because he takes the time with each patient if they need it, so when its your turn, he'll do the same for you. And he did. He not only spend the time with me, he had ALREADY reviewed my entire file before I even got in there. NO dr has EVER done that before. Best yet, he had a PLAN! a plan!!! He took into consideration my injury and how it effected my entire body, not just focusing on the pain. Within the first few months of my seeing him, I was actually beginning to have some quality of life, which I had not had since my injury. I felt like I was only existing when I initially went to him. For this, I know, he truly saved my life. I was finally able to begin enjoying my husband and baby (injured from Labor epidural & blood patches (anesthesiologist, among other errors, administered bp into wrong layer of spine))Dr Wroblewski, is one of the kindest and most caring dr's I have met to date. I am grateful that i was able to find him. I would HIGHLY recommend Dr. Wroblewski to anyone who deals with pain.
5.0 Rating
January 29th, 2011
1.0 Rating
August 5th, 2009
This doctor and his staff SUCK! 3+ hour waits are the "norm" and they are nasty to people in pain.
I have been going to visit him for 4+ years now and my husband absolutely hates his staff as they never answer the phones and make us wait an average of 3-4 hours before calling us in from the waiting room. BUT... if you are even 5 minutes late for an appointment, they cancel you out of "the book" and you must return at a later date. They are so uncaring and nasty especially to pain patients. (i have severe burns and fibromyalgia and cannot drive, so my husband must take a day off of work for each visit and the doctor only sees me for 4-5 minutes after making us wait for HOURS and HOURS. Stay away if you can!. (we can't since he is in the same town as we live in and I can't bear the drive to go elsewhere)
1.0 Rating
March 31st, 2009
Don't waste your time with this Uncaring doctor.
You wait forever to get an appt then when you arrive you wait approx 1 1/2 to 2 hrs before they call you into an exam room. His bedside manner is poor. A nurse sees you first to go over your meds and she is also comes across cold and uncaring then he comes in and spends approx 5 minnutes with his patients and comes across uncaring and in a rush because time is money. I went several times and not once did he exam me or even check my blood pressure. I gave it a chance to see if maybe he would improve but no luck. Don't waste your time or money. I give credit when its deserved but if I'm not happy with any type of service.,I like to share it with others because it's not fun being ill and it's not fare to have a doctor treat you like your a small piece of his bank account.
5.0 Rating
August 28th, 2017
4.0 Rating
August 28th, 2017
1.0 Rating
July 20th, 2017
5.0 Rating
July 11th, 2017
Nearby Doctors

Dr. Henry Wroblewski is similar to the following 3 Doctors near Livingston, NJ.