Rate Now
Share Your Experience
Have you seen Dr. Herbert User?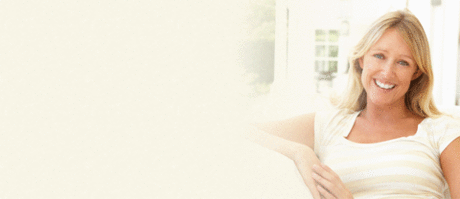 Hysterectomy
Learn about why this procedure is performed, who gets it done, and the different types of surgeries available.
31 Ratings with 14 Comments
3.0 Rating
May 4th, 2017
Time constraint
5.0 Rating
April 13th, 2016
very good dr .
1.0 Rating
April 7th, 2016
1.0 Rating
April 22nd, 2015
3.7 Rating
February 10th, 2015
5.0 Rating
September 26th, 2013
dr. user
5.0 Rating
July 24th, 2013
Highly Skilled Doctor
I always try to review my experiences with doctors, hoping it will help someone. I have seen Dr. User for urinary and reproductive issues. I can say with confidence that he is the best urologist in the area. His treatment plans are always the solution to my problems. I have personally recommended him to three people and am grateful to have found him. One of the reviews below said that Dr. User is arrogant. To respond to that, I have seen doctors who are skilled and confident, and doctors who are more interested in being the "nice guy". I would rather have excellent care from the best doctor than average care from someone holding my hand the whole time. I hope this review was helpful to you.
5.0 Rating
June 22nd, 2013
Great doctor
I have been seeing Dr. User for over one year. His office is very professional and the staff is respectful. But it is the doctor himself that is the reason I am where I am today. He is able to tell me exactly what is wrong without confusing me. He is straight to the point and excellent at what he does.
5.0 Rating
April 15th, 2013
Excellent Doctor
My first visit to Dr. User was to confirm that I had kidney cancer. I was very apprehensive before my appointment. I immediately felt at ease after talking with him and knew I had the best doctor. He answered every question in terms that were easily understood. At no time did I feel that he was getting tired of answering my questions or that he thought my questions were dumb. When you ask him a question, he gives you a straight answer. After my surgery, he met with 5 members of my family and answered every one of their questions. They were very impressed with him. I have been a patient of his for 9 years and I would highly recommend him.
5.0 Rating
August 7th, 2012
Great doctor
I've seen doctor user for years starting with kidney stones to a vasectomy, and now low-t. He is straight with me and speaks in terms i undertand. He cuts to the chase and is a little monotone, which I guess could be interpreted as arrogant, but I don't take it that way. Appointments are easy to schedule and the office always calls me back when I leave a message. I'd highly recommend him for getting your needs taken care of in a professional manner. If you want to be coddled, go somewhere else, but if you want quality care come see him.
1.0 Rating
August 12th, 2011
Arrogant
I saw Dr. User because my PSA was high. I had all the tests and found out I had prostate cancer. Dr. User was extremely arrogant and cocky; gave me the news in a very non-caring manner. He has absolutely no compassion for his patients and I would not recommend him to anyone. Very disappointing doctor!