Rate Now
Share Your Experience
Have you seen Dr. Hilda Brito?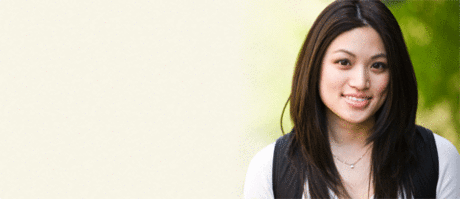 Birth Control
Get the facts about birth control so you can decide which type is right for you.
41 Ratings with 24 Comments
5.0 Rating
July 28th, 2017
Great doctor.
SHE TOOK THE TIME TO FIND OUT EVERYTHING RELATED WITH MY HEALTH IN THE PAST AND PRESENT TO BE ABLE TO DETERMINE A WELL STRUCTURE CURSE OF ACTION. AND IT WORKED, I EVEN QUITED SMOKING. THE WAIT TIME IS USSUALLY LONG BUT, LIKE IN ANY GOOD RESTAURANT IF YOU WANT HIGH QUALITY AND GREAT SERVICE, YOU HAVE TO WAIT A LITTLE.
5.0 Rating
October 30th, 2016
5.0 Rating
May 27th, 2016
5.0 Rating
May 27th, 2016
Best Doctor
5.0 Rating
May 27th, 2016
5.0 Rating
May 25th, 2016
Great Doctor
Dr. Brito has been my primary doctor for 2 years I can't be more happier. I had a severe skin condition for years ( HS) until I went to see Dr. Brito she cured my skin condition because she has been the only Doctor that really cared about my suffering. Before I met Dr. Brito, I have went to many Doctors that have both eloped me at all as she did. She genuinely cares about her patients. I can't thank her more for giving my life back. I highly recommend Dr. Brito.
5.0 Rating
May 24th, 2016
Wonderful Doctor
Dr. Brito is the sweetest, most caring, and attentive Doctor. She thoroughly answers any question you have and makes you feel comfortable at all times. She's been my primary doctor for about 9 years and I've loved her enough to follow her wherever she's goes. The rest of the office staff is also very friendly . It's is safe to say Dr. Brito is my doctor for life.
5.0 Rating
May 23rd, 2016
5.0 Rating
May 19th, 2016
Mi doctora Brito es medico de alma. Estuve en su oficina por primera vez y me lleve una Bella impresion hace mas de 5 anos. Todavia es y sera por siempre mi doctora por su gran calidad humana. Su lindo sentido del humor pero sobre todas las cosas sus excelentes conocimientos medicos. . Vivira siempre agradecida por todo lo buena que a sido con today familia. Te queremos todos . Bella como doctora Bella como ser humano
5.0 Rating
May 3rd, 2016
Fantastic Dr
Dr. Brito's office is amazing!!! All the staff is very friendly, the doctor is super professional, loves her patients and is well informed. She explains everything with detail, the office is always full which makes me think im not the only person that wants to be treated by her, and proves wrong a lot of the previous reviews. I reccomend her to everyone she is Fantastic!!!
1.0 Rating
October 21st, 2015
La oficina de la dr brito ,mas conocida como una factoria. Entra quien quiera , a la hora que quiera , no hay un orden, no se respetan los appoiments, entra primero el que trae pasteles,familia y amistades. Me siento en un solar de la habana vieja. Las muchachas de la oficina llegan antes de las 9 organizan todo y despues llega a las 11 de la mañana la chusma ,grosera, gritona y mal,educada de la dra pasando y organizando la Fila . Pasa al ultimo , al que no tiene Cita por encima de todos y el que llego con su Cita antes,de las 9 am ,se va a las 5 de la tarde . Nunca hay papel de baño ni de secarse las manos y casi nunca tienen papel pa la printiadora los pacientes quejandose y sale ella y manda a otra de sus empleadas a buscar papel es una grosera, en medio de las consultas empiesa ablar de cosmetica, se demora 1 hora y mas con los pasientes amigos de ella ablando de viajes o de santeria. No le importa que sus empleadas se vayan a las 8 de la noche lo unico que le importa es el dinero mas nada, esa oficina es un relajo.
1.0 Rating
August 18th, 2015
Yo pase por algo similar estuve desde las 10 de la manana ,la Dra llego pasadas las 11 de la manana , organizando la cola que ademas las muchachas ya tenian listos los paciemtes . Y la dra misma me paso 3 personas por delante que ella misma los llamo sin respetar la cola . Y cuando me toco llego algiien para cosas de estetica y se fue para el cuarto de estetica y estuvo alli hablando de cejas ,de la cara ,de no se cuantas cosas mas y los pacientes esperando por horas . Nada mas tiene pacientes por las personas mayores que le da lo mismo una cosa que otra. Se va a quedar sin pacientes sobre todos los ninos . Es un caosss esa dra y gritonaà aaa