Rate Now
Share Your Experience
Have you seen Dr. Himanshu Parikh?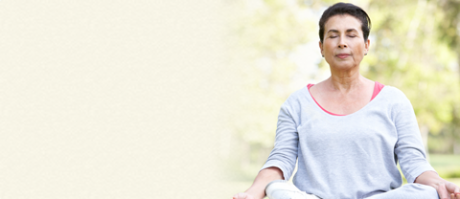 COPD
Get the facts about chronic obstructive pulmonary disease (COPD), including symptoms and complications.
15 Ratings with 8 Comments
1.0 Rating
March 12th, 2015
Ambitious doctor
I left this doctor because he does more business than healthcare which means he tries to see you often even though you're ok. He tries to make it look like he's taking care of you, but when he checks you he just spends less than a minute with you asking you questions and their biggest concern is to collect the money right upfront before you are even help.
5.0 Rating
August 23rd, 2012
5.0 Rating
December 7th, 2011
One of the Best
Dr.Parikh is my doctor for last 10 years and my entire family goes to him. I am surprised to see negative comment from one of disgruntled patient. This negative comment is completely baseless. His bedside manner, professionalism and expertise about medical profession is the best. While he was on vacation my mother, who was very sick with possible pneumonia didn't want to see anybody other than him, eventually his office staff contacted him and he was nice and caring enough to call us back and advised my mother to see on-call doctor that speaks a lot about how much he cares about his patient. He always makes you feel that you are at home. I always found him well dressed, well groomed and well behaved. He is very much family oriendted and always talk about his kids and his family. I will highly referr him to all my friends, family and anybody looking for very good doctor who is also very good human and well respected amongst his patients.
5.0 Rating
December 7th, 2011
Excellent physician
My personal experience has always been great. He treats his patients like human not like many busy places where you are just chart number. Always available for his patients no matter what time of day it is. Best thing is he doesn't go by what is your insurance and like many practices. Always correct on his diagnoses and honest enough to referr to specialist if necessary. I will referr him to anyone who is looking for good and caring doctor. I totally disagree with negative comment in one of patient. He is a family man and good hearted doctor.
5.0 Rating
November 19th, 2011
wonderful doctor!
Dr. Parikh is a very good doctor.I have been his patient for over 10 years. Yes, he is human and makes mistakes just as the rest of the human race does. I have never known him to make a mistake with my medical care.. He is kind and caring, and takes time with his patients. Some of the comments here sound as if they are just patients who went to him one time and didn'ttake time to get to know him. Just as you can't judge a book by its cover, you shouldn't judge a doctor by just one visit.
1.0 Rating
October 10th, 2011
Hopeless!
Looks like this doctor enters comments for himself here! He lost his license 1.5years ago, HE/ his office did not care to inform patients for a good 2-3months about Doctor not going to be available. This Doctor keeps biting his Nails all the time even when he is with patients. He keeps chewing something as well all the time that's not a mint /chewing gum. Prescribes the expensive medicines. Doesnt provide detailed information about his diagnosis/ precautions to be taken. He is smoothtalker but NOT reliable at all...If you love your self /your health please stay away from him.. IF you are a women make sure you are well covered during your appointmenr as he seems to be a womaniser and shaddy.
5.0 Rating
September 12th, 2011
Dr. Parikh is one of the smartest doctors that I know. He is well trained, knowledgeable and proficient. He is very compassionate.
1.0 Rating
August 31st, 2010
Horrible!
4.0 Rating
March 2nd, 2017
5.0 Rating
March 1st, 2017