Rate Now
Share Your Experience
Have you seen Dr. Himanshu Patel?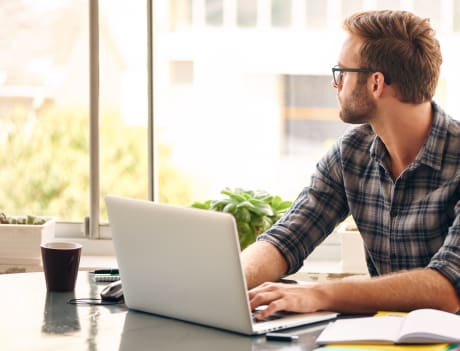 Adult ADHD
Get the facts about attention deficit hyperactivity disorder (ADHD) in adults, including the different types and symptoms of each.
20 Ratings with 9 Comments
5.0 Rating
January 9th, 2017
I drive 1.5 hours to see Dr. H. Patel and my mental health is the best that it has ever been. Dr. Patel is very knowledgeable, always prompt, highly professional and he genuinely cares about how I am doing. I have referred friends to him and will continue to do so. I am 100% satisfied and am thankful to be a patient of a doctor of his caliber. I highly recommend Dr. H.Patel.
1.0 Rating
July 10th, 2016
Work visa revocation
1.0 Rating
May 20th, 2015
HORRIBLE DOCTOR AND OFFICE STAFF
1.0 Rating
January 7th, 2015
this office is the WORST
I have NEVER been to a REAL doctors office that is this Unprofessional. Should really be closed down and reported to medical board. All of the staff should be Fired and doctors should have their licensing reviewed and taken away from them. SMALL town I guess you can get away with Anything!!!! Wish I could have voted less than one on here.
1.0 Rating
May 21st, 2014
NO STARS REALLY
What I found most appalling about this M.D, was having my appointment interrupted within five minutes every single visit so he could be informed of his next pts arrival!! Now that's an uncaring,money making,meat market!!! AND JUST PLAIN BAD MANNERS ! What happened to respect? Some people really do want to get well. I'm really sick of the Doc's just sucking up the Gov't funding for Suboxone treatment.
1.0 Rating
March 24th, 2014
I agree with the others in that he seems distant and at times indifferent. I had to call and complain about being treated like a drug customer instead of a patient. His office staff, except for one or two people, tend to be rude and uncaring. This is the type of office that will charge you for anything it can possibly charge you for. I questioned his ethics in the phone call when I complained to the receptionist and it was only after THAT call that he even bothered to check my weight and blood pressure a few times but that has petered out. I am currently looking for another doctor. I have no idea why my PCP referred me to him unless every other shrink was booked up because my PCP is great. I suppose it's possible he's burned out and simply riding things out until he can retire. I would STRONGLY suggest that if YOUR PCP or other doctor refers you to him that you ask for another doctor.
2.3 Rating
September 25th, 2013
Too busy to call me
He has been a good doctor, but he now seems unattached to what is happening to the patient. Office staff has turned over and it looks bad inside now. Did not know he was pediatric/adolescent doctor either.
2.3 Rating
September 5th, 2013
Patient's Father
He has been my son's doctor for the last three years when we came to the US. We chose him in the first place because he was referred by some colleagues. however over the last three years, it has been an indifferent journey. The indifference of the doctor to the patients. When asked questions like "is there any complication?" he will reply "I am not god". Goddammit, i am paying you to be the doctor and not god. So you better know something. On top of that he has a wonderful front office staff. They are all arrogant and behave that the very next minute they are going to meet the president. My son needed the vaccination form filled up for school. First they told me to fax the form. Then they tell me to mail the form. next they ask for the original yellow form. I drive 30 miles to drop it at their office. Next day when i drive up again to pick it up they give me another print out containing the vaccination records attached to the form. I really did not understand why they needed the yellow form to give me another page. When asked she told me she did not do want to do. of course she knew how to make me drive 60 miles to and fro. I am done with CJ pediatrics.
1.0 Rating
March 7th, 2012
Dr Patel is horrible.
5.0 Rating
March 30th, 2017
5.0 Rating
March 30th, 2017