Rate Now
Share Your Experience
Have you seen Dr. Hind Benjelloun?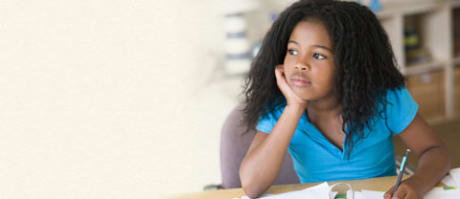 ADHD
Attention Deficit Hyperactivity Disorder (ADHD), including the different types and who gets them.
Quality Rating
Highly Satisfied
33 Ratings with 25 Comments
5.0 Rating
September 12th, 2015
Respectful, kind, accurate.
5.0 Rating
February 15th, 2015
Thank you.
1.0 Rating
February 3rd, 2015
Fake Reviews Say It All
The fact that she writes reviews of herself saying crazy people wrote negative things about her says it all. No one who has actually been treated by a doctor for mental illness would act in such a disturbing way. That a doctor who is suppose to treat people does it, is abominable. She is clearly interested in only herself, and such behavior for someone in her position can be fatal for patients. Stay away for your own good. Dr. Benjelloun puts on an act. She will only do whatever serves her interests, as is evident by these nasty comments here.
5.0 Rating
December 24th, 2014
Excellent experience with video conferencning.
I received an evaluation by Dr. Benjelloun while in an ER in Florida last week in the early morning time by video conferncing. Dr. Benjelloun is amazing and kind. She took her time and showed a lot of caring and expertise. That morning changed my life and my treatment. There are some scary reviews about her that are from a mentally ill persons. Guess it shows you what kind of patient's she has to work with! It amazes me.
1.0 Rating
December 22nd, 2014
Crazy Person
I want to make clear that Dr. Benjelloun is crazy. These reports are not written by former patients with mental illnesses that were treated by her. They are written by people that she purposely falsely diagnosed with mental illnesses to make money and please her bosses, as well as people that have witnessed these activities (including nurses and residents). The only crime one of these people had committed was being a student. That story is a 100% true (I witnessed the whole thing), and it goes to show how she regularly operates. She never treated this student, not once did she talk to him. She simply wrote a made-up report confirming that he had threatened an official, so that the fact that he was assaulted by an employee of his University would be covered up. As one of the main nurses, I witnessed all of this. She works for the same company, and she just did what her superiors asked her to. I watched as she copied off of someone else's malpractice. Dr. Benjelloun was well aware that she was participating in illegal and immoral activities, and she did not care. I think it is very dangerous for a person like this to treat individuals who are actually mentally ill, and I want to advise people against that. Someone who knowingly terrorizes an innocent person should never be a doctor.
5.0 Rating
November 3rd, 2014
Great. Crazy people writing reviews.
1.0 Rating
August 1st, 2013
Corporate Hag
The bad reviews are the accurate ones. She won't listen to you. She just tries to keep the beds full and force people to seek business on a permanent basis. She is a disgusting creature.
1.0 Rating
July 24th, 2013
Won't Speak to You-Just Wants Money
Beware. Almost all these good reviews are written by Georgetown Hospital employees. I was under her care for ten days. During the entire time she refused to speak to me, or let anyone else. Every time I tried to talk to her she said "nothing I said mattered." I wondered how she could diagnose me without having any evaluation, so I obtained the records, and I found he same thing as the other comment. Every word was based on another report. She had made a psychiatric diagnosis based on a medical record from another doctor. This doctor had also committed a crime against me, and Benjelloun was aware of it. She helps out other doctors. She doesn't care about her patients, and she refuses to speak to them. She commits fraud on insurance companies, telling them that Georgetown Hospital gives care that it does not. She keeps patients as long as she can. She talks about how she needs the "rooms full" so that her wing of the hospital is making tens of thousands of dollars a day. For your own good, stay away from Georgetown Hospital and Dr Benjelloun. They are just going to try to get as much money as they can, and they don't care what happens to you as a result. Even after they release you, hey don't. They try to force you to continue to go to their expensive programs. Georgetown Hospital is worse than the Gulags. I also saw someone who attempted suicide. And, even then, no doctors would speak to him. They just locked-him-up for a day, for liability purposes.
5.0 Rating
July 4th, 2013
Georgetown was perfect.
5.0 Rating
April 12th, 2013
What a Relief!
5.0 Rating
July 8th, 2012
Great Visit
5.0 Rating
January 11th, 2012
Thank you Dr. B!
Nearby Doctors

Dr. Hind Benjelloun is similar to the following 3 Doctors near Rockingham, VA.