Rate Now
Share Your Experience
Have you seen Hiram Cody III?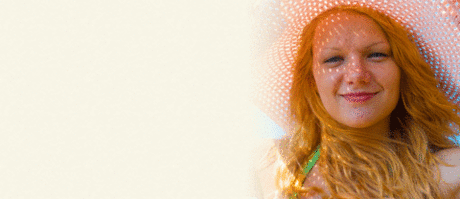 Skin Cancer
Get the facts about skin cancer, including the different types and symptoms.
Quality Rating
Highly Satisfied
59 Ratings with 12 Comments
5.0 Rating
May 13th, 2016
5.0 Rating
April 14th, 2016
5.0 Rating
November 11th, 2015
5.0 Rating
July 25th, 2015
Professional & Talented
5.0 Rating
May 18th, 2015
Exceptional cancer care
Dr. Cody is one of the most compassionate doctors I have ever met. He explained the options and allowed me to choose the treatment plan I felt most comfortable with. I have complete confidence in his abilities as a surgeon and physician. It may take a while to get that first appointment and you may need to wait on busy days but that is because he gives us each the time that we need to deal with a scary diagnosis.
5.0 Rating
June 28th, 2012
Wonderful experience
Upon being diagnosed with breast cancer in my early 30s I really needed a doctor who could put me at ease. Dr. Cody had everything under control, and was kind and caring. He was always careful to present information in a balanced way: not too technical, but not too simple. Wonderful guy. Amazing surgeon. If you can manage to get in with him, I would very much encourage you to.
5.0 Rating
April 26th, 2012
I have enjoyed having Dr. Cody as my surgeon. I have been visiting Dr. Cody since 2008 on an semi-annual to annual basis and he's one person I look forward to seeing. Mostly because of his honesty, positivity and compassion for what I'm going through. He's truly concerned for the emotional and physical well being of his patients.
5.0 Rating
April 1st, 2012
Very caring doctor
5.0 Rating
March 8th, 2012
I have been seeing Dr. Cody for many years. I have found him to be a kind, caring, concerned doctor. He has been accurate in his diagnoses without being an alarmist. I would recommend him unconditionally. Although the office wait can be long, I know what it's like to be squeezed in as an emergency or need an unexpected office procedure and have others wait while I see him. In turn, if I have to wait, I understand why.
5.0 Rating
January 4th, 2012
I took my mom to see Dr. Cody. After introducing himself to her and me, he apologized his tardiness (almost 1 hour). However, he is well worth waiting to see. He is kind, courteous, compassionate, has a wonderful bedside manner. He answered all questions clearly and concisely.
2.3 Rating
November 1st, 2011
Overrated
5.0 Rating
December 22nd, 2009
I think Dr. Cody is wonderful! I was told I may have to have my arm amputated due to a tumor located in my shoulder, and was reassured by Dr. Cody that was not necessary. He removed all my tumors, and recommended radiation. So far I have been cancer free for the last 6 months. He is skilled and kind, and I would highly recommend him!