Rate Now
Share Your Experience
Have you seen Dr. Hisham Soliman?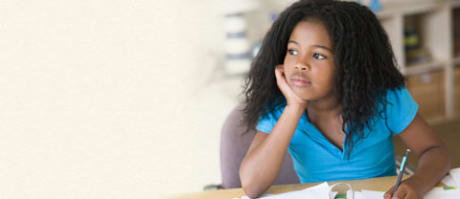 ADHD
Attention Deficit Hyperactivity Disorder (ADHD), including the different types and who gets them.
33 Ratings with 10 Comments
1.0 Rating
July 31st, 2017
Arrogant, rude, beware
1.0 Rating
June 10th, 2017
1.0 Rating
May 24th, 2017
Stay Away!!
Worst office I've ever been to. Front office staff are some of the rudest people ever. The doctors don't care about helping people get better. Seems like a scam. Will not let you cancel appointments even for emergencies, but will cancel appointments on you often. I showed up numerous times to be told my appointment was cancelled and then a week later received a bill for upwards of $100 for missing the appointment. Stay as far away from here as you possibly can. Detrimental to your mental health.
1.0 Rating
April 19th, 2017
Cancelled before even seeing this doctor
Took my elderly mother in today for the first time. It was required we see a LMFT first for history and reason for visit. After being told by the LMFT that this doctor has a poor "bedside manner", then reading all of these awful reviews, I cancelled her appt to see the doctor. I don't need to subject my elderly mother to this kind of poor care. I had a bad sense of this place from the moment we walked in anyway. My concerns have been validated.
2.0 Rating
April 29th, 2016
5.0 Rating
April 25th, 2015
1.0 Rating
April 15th, 2015
Love your Kid? Don't take them here!
Avoid this place like the Plague! The Doctors a rude quack, the office staff is worse than the Doctor when it comes to rudeness. They have extra charges for everything, and they are all very high amounts for stupid little things. Like $50 dollars for the first missed visit, $75 for the second, and $100 for the third! God help you if you are on a fixed income and can't make it to the appointment, Because he wont see you or treat you again until you pay the no show fee! They even charge $100 just to fill out any forms you might need completed for your insurance or even court ordered written medical reports. No Breaks Either, You Must Pay $100 Before They Will Fill It Out Or Sign Anything! I am finding a real Doctor if I have to pay this kind of money for my Son's treatment, Besides, My Kid can't stand Dr. Soliman anyway. The only reason he even got one star is because that is as low of a rating as they offer on the reviews
1.0 Rating
March 28th, 2015
sexist unprofessional cretin!
disorganized and badgering reception ( you do NOT need to call a ct 3 days in a row to confirm and reconfirm appt time - this is obnoxious). dr. solemn is cliche of a bad cliche. he "welcomed" into his office by saying, "wow - did someone make you angry out there; you look mad." so i flashed him and big fake smile and asked him if he felt better. anyway, cut my hand on the retarded door leaving and aside from one secretary and christian the intake counselor, the place is dismal and pathetic in the way of any type of "care facility". soliman's an insecure train wreck. you do NOT want this head case projecting on you, less caring for your mental health.
3.0 Rating
March 23rd, 2015
Dr. Soliman is pleasant to talk with and is helpful. He has a nice receptionist. His billing person is impossible. I asked to speak to the doctor when I ran out of meds and she said he did not take patient calls. Voice mails were not responded to in a timely fashion. When I told Dr. Soliman about the billing person, he gave me his card and e-mail address so that I could contact him if a need ever arose again. He said he will take measures to assure that his staff treats patients respectfully and routes all messages appropriately. It was very nice that he believed me which speaks will for him as a physician and person
1.0 Rating
March 6th, 2015
I would not recommend this so doctor to anyone. He emotionally disrespects his clients' and does not listen. The meds are always being modified. He can't handle family getting involved to support the elderly during office visits in case they need help in understanding the medication protocal. Elderly people over medicated are confused. He is defensive when you ask questions to understand (or questions in general) he gets very defensive and paranoid. Never wants to understand the patients past history with previous doctor. Save your mind, energy, time and money.
2.0 Rating
September 3rd, 2017
1.0 Rating
July 14th, 2017