Rate Now
Share Your Experience
Have you seen Dr. Lara Hitchcock?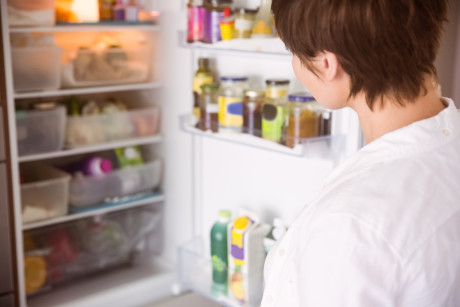 Binge Eating Disorder
Get the facts about binge eating disorder, including symptoms, causes and related conditions.
53 Ratings with 31 Comments
1.0 Rating
May 16th, 2017
So Upsetting
Regrettably, I will no longer see Lara Hitchcock. Her bedside manner is robotic, barely ever looking at you while she "efficiently" takes notes, and while I like being in and out of any doctor's office, one really can get the sense that she doesn't care about your health, but rather about your money and how much she can get out of you. Her staff has been expertly trained to deny deny deny, relying heavily on taking voicemails and emails instead of face to face interactions. I was never once called back after leaving voicemails. The office does not call to confirm appointments and charges $50 no-show fees even when a miscommunication happens or if you've never missed an appt before (after years with her). I had to call multiple times for test results, each time being told they were not in then when they were magically found, I was accused by her staff for not understanding the process - normal test results were never communicated back to patients - wait, what?! Her staff has a high turnover rate for a reason.
4.0 Rating
September 29th, 2016
1.0 Rating
October 22nd, 2015
Each of the three visits to Dr. Hitchcock, I've had to wait over 1 hour to be seen. These visits have been spread out over a year so this is just how her office is run. She's a fine doctor, but not worth over an hour wait for 10 minutes of her time. Never mind that I had to book my appointment 5 weeks out, too! I'm finding a new practice.
1.0 Rating
October 1st, 2015
3.0 Rating
September 2nd, 2015
Dr Hitchcocks staff failed to follow up on an infectious wound culture only to call me eight days later with a diagnosis of MRSA. Jackie told me I need to immediately be in the office but I was out of the area. I told her I could be there in 2 hours she and said they'd be closed because the doctor's probably leaving early that day. She advised me to go to an urgent care facility for treatment, then wanted to schedule me for an appointment on the following Monday. I would recommend you avoid this office like the plague.
3.0 Rating
May 26th, 2015
the doctor is very nice herself .my husband and I had a very bad experience with Tiffaney the billing manager.she refused to call our insurance and payment.after seeing the doctor for a few mos,Tiffaney decided that i could not see the doctor one day when i was there on an appointment with the doctor as a follow up for resp. Problems.she was rude and very unprofessionel.she refused to allow me to even speak to the doctor.we have used the insurance for the past 30 years and never had any issues with other providers.Tiffaney was sending the bills to a wrong place and insisted that we should call ourselves because she would not do it.the other staff are very nice .
2.0 Rating
April 20th, 2015
1.0 Rating
February 10th, 2015
not satisfied
I attended this doctor for the first time. I was highly disappointed to start office seems so cold. the only greeting that was given was ARE YOU THE NEW PATIENT. I feel like the doctor completely wasted my time. she did not show much interest in me at all in fact she barley checked me. I am currently looking for a new MD because I refuse to go back to her office. I believe that patients have the right to be respected by their primary doctors. I left the doctor office upset and sad because of the underline treatment that I feel I received. I will not be referring anyone to her.
2.3 Rating
October 27th, 2014
I have seen this doctor for years; I never liked her front desk clerk, Sharon. She's rude and cold towards patients. I did like Dr. Hitchcock, however, I agree with many others about the very long "wait" and being charged for Rx refills. I was going to bring my child to her, but was told I'd have to have a "meet and greet" first!! Another way of billing for nothing! Then, I became very ill, I called to be seen urgently and was told the doctor could not see me. My husband called his doctor who was able to see me right away. Also, it's ridiculous that no one answers her phones and you're asked to go online to make appts. ALL so inconvenient!
3.7 Rating
June 14th, 2013
I have been to see Dr. Hitchcock several times over the course of a year. I have been very disappointed with the wait time, usually more than 1 1/2 hours. Today I was very pleased to see a dry erase board with the wait time, 20 mins. I was escorted back to a room at 20 mins and saw Dr. Hitchcock within 30 mins. I hope this trend continues!! I was very disappointed when I called a couple of weeks ago to have a prescription refilled and was told that I would have to pay $15 to have this called into my pharmacy!!! I paid it, but only because I needed the medication and yes, this does not seem ethical!
2.3 Rating
April 18th, 2013
Changing my opinion of this doctor.
I have been seeing this doctor for several years. I use to think very highly of her but have changed my opinion lately due to her business practices and billing practices. To her credit I will say that she is intelligent and she knows her stuff. When you do see her she will spend time to discuss your issue as long as she is not too crazy booked that day (which nowadays is all the time due to overbooking practices). My biggest complaints are the following which have morphed over the years to this state: 1) Excessive waiting time: Between the reception room and the back room it averages 1-1.5 hrs for an appt that is usually 15 minutes or less. 2) Excessive ordering of tests and referrals for a multitude of things with poor follow up. I have had tests and referrals done and there was no follow up as to the results on them later. 3) Prescription refills will be charged if placed over the phone between appts. This seems rather unethical to me, especially if it is a medication that the doctor herself put you on for the rest of your life due to a chronic medical issue. I wonder if the patient had a heart attack because she refused to refill a prescrption over the phone so they were without meds, if she would be liable. And, mind you I am a responsible patient who saw her regularly for many years so there is no reason to "charge" to refill a routine prescription to make sure that I come in to my appointments. It is sad to have to write this review as it is never fun to have to find a new doctor, but I think I will have to do so now. One can only hope that she one day reads all these reviews by people recently and changes how she does business.
Nearby Doctors

Dr. Lara Hitchcock is similar to the following 3 Doctors near Orlando, FL.