Rate Now
Share Your Experience
Have you seen Dr. Hojat Askari?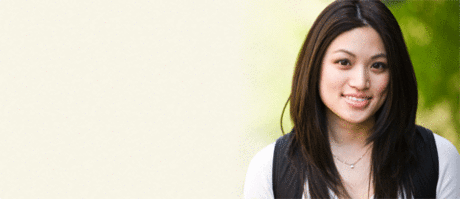 Birth Control
Get the facts about birth control so you can decide which type is right for you.
50 Ratings with 25 Comments
5.0 Rating
March 18th, 2017
Great doctor!
4.0 Rating
February 17th, 2017
Long wait time
5.0 Rating
August 29th, 2016
Ms.
5.0 Rating
April 1st, 2016
Dr. Askari
I have lived all over the US and had many doctors over the years but Dr. Askari is by far the best physician that I have ever had attend me. He is great has accurate diagnosis and his demeanor and pleasant attitude is a plus. He treated my twin who was diagnosed with Stg 4 cancer and without a doubt the biggest blessing we experienced through the process. If you need an exceptional doctor give him a call-- you won't be disappointed.
5.0 Rating
March 30th, 2016
Dr. Askari is very caring and compassionate. He is always concerned with why you need to see him. He listens to how you feel and asks about your symptoms. He is very understanding. His diagnoses have always been right on and his prescribing the correct medications have never failed. I feel very confident with Dr.Askari's knowledge and care for his patients. The staff are great. They are an asset to their Doctor. I am very happy to say that my doctor is Dr. Askari.
1.0 Rating
July 30th, 2015
This is the absolute worst "doctor" I've ever met in my life and he should not be allowed to practice medicine.
I had my first appointment with Dr. Askari today and it was the most horrifying experience I've ever had with a doctor. Dr. Askari was an hour late, and showed up with bloodshot eyes. The room was very small and didn't even have an exam table, just two chairs and the counter with a computer on it. Dr. Askari sat next to me very casually and began asking me why I was there, and I had three separate issues to discuss with him. The first was just to get a prescription for a new inhaler, easy. The second issue was a pain in my ear that I'd had for the last month. He looked in my ear, then felt my jaw as I opened and closed my mouth, then told me I had TMJ and he could give me a shot of steroids and the pain would go away. No X-rays, no actual exam, just touched my jaw for about 10 seconds. I told him I was breastfeeding and asked if it was safe, to which he replied "Pretty much." I laughed, and said "Pretty much? What does that mean?" And he said "Pretty much safe. It's safe. And steroids don't get into your breastmilk anyway. And if it did, it would be such a small amount it wouldn't hurt the baby." I asked if there were side effects, he said no. I said "there are no side effects at all?" He said no, then said "well there are always some side effects". Then I saw the nurse, who had her back to me the whole time, had a giant needle out ready to give me this shot already! I asked if we could slow down b/c I had some more questions, and she yes and backed off immediately. I turned back to Dr. Askari and asked again, "so what are the potential side effects?" This is where it really took a turn. He sat back in his chair w/ his legs crossed looking at his hands and said extremely rudely, 'Six times. Six times. You've asked me this question six times already. I've already told you there were no side effects. Do not ask the same question over and over again. I don't have time for this. I'm very busy." I was shocked. I reached for my purse and said "I'm sorry to have wasted your time then." I stood up as he said "You did, you did waste my time." I said "Are you serious? This is unbelievable. This is the rudest I've ever been treated by a doctor in my life". He sat there with a smirk on his face saying "Goodbye." The nurse kept her back to me just facing the computer. She never said a word, and I could see the side of her face as I walked out, staring down w/ her eyes closed. Like she'd definitely seen him act like this toward other patients before. I left the room slamming the door behind me, then walked right out the door yelling that he was the most atrocious doctor. I was so upset I was shaking. I called my husband in the parking lot and yelled to two people walking into the doctor's office that Dr. Askari should have his license taken away. I'm contacting the State Medical Board, the Better Business Bureau and the AMA to file formal complaints against him. I will do everything in my power to make sure this "doctor" doesn't treat anyone else like this.
5.0 Rating
June 2nd, 2015
Patient
Where should I begin? My husband has been seeing Dr. Askari for 5 years. Around 3 years ago I was having chest pains and the doctors I was seeing at that time told me it was just anxiety and stress. My husband suggested that I see Dr. Askari since I was having chest pains plus it wasn't getting any better. Dr. Askari was very attentive, caring, and he listened to me. He referred me to a cardiologist in his office. Once seeing the cardiologist we found out I had a widow maker with an 80% blockage in my LAD. The next thing I knew I was in the hospital with a stent in my heart. I was a member of the Walking Dead Club and didn't realize it. Thank goodness Dr. Askari was there for me and still is. He's a wonderful man with a big heart and I wouldn't want anyone else to take care of me or my husband. We're in it for the long haul. His staff is courteous, professional and well spoken. Dr. Askari is a great pick if your looking for a doctor that is honest and compassionate about your health.
1.0 Rating
December 20th, 2014
1.0 Rating
December 19th, 2014
5.0 Rating
September 3rd, 2014
Compassion, professional, thorough
I was at the end of my rope...I had so many things wrong with me that seemed to happen over night. I was frightened and I had been WRONGFULLY discharged from my previous doctor in Prescott. i am a Caregiver and had taken clients to Dr. Askari in the past and had the up most respect for him. He actually seemed to care. He even sent malts to a clients home to help her gain weight! When was the last time you ever heard of the doctor going out of his way like that? He was my first call in finding a new physician. They got me right in, and Dr. Askari was so compassionate with me in my situation. I swear he had a tears in his eyes when I told him about being discharged by a doctor, when actually it was the office that had made a mistake with my pharmacy. He did extensive blood work and had me come back in one week. He read my results and added medication, referred me to a specialist and wanted to monitor my progress until there was a diagnosis. He also referred me to a Cardiologist in his office, so that they could keep in close contact, so that nothing would fall between the cracks. I am now, after many tests, on the right medications, my symptoms are under control, and I couldn't be happier with the outcome, and I owe it all to Dr. Askari. If you need a great doctor who really cares and follows through, you don't have to look any further. Dr. Askari and staff are professional and will work with you to get you on the right track and healthy.
5.0 Rating
September 1st, 2014
Saved My Life
Dr. Askari saved my life. He discovered that I had an Abdominal Aortic Aneurysm, which if it burst, I could bleed out in 3 minutes or less. Due to Doctor A's quick assessment of the above problem and getting me to Banner Good Sams hospital in Phoenix, he had his brother Dr. Ali Askari and one of the best vein doctors, Dr. Jeromy Brink assemble their surgery team and operated on me on a weekend. I have been a patient of Dr. A's for four plus years and have been very impressed with the professionalism of his wonderful office staff starting with Cindy and Connie when one walks in the office door. Thanks again Dr. A !!
5.0 Rating
June 11th, 2014
Routine Visit Changed My Life!
Dr. Askari has been my husband's primary physician for a few years now. So recently when I needed a physician's clearance for an upcoming eye surgery I made an appointment with Dr. Askari. To be honest I was annoyed when after asking some routine health questions Dr. Askari ordered lab work for me, because it was NOT required to be cleared for surgery. Well, thank goodness he did! Dr. Askari diagnosed a serious illness that explained many symptoms, especially fatigue, that I have suffered from over the past few years and I just thought it was a part of getting old (I'm all of 52). He took quick action to confirm and treat my illness and it has only been a few weeks and I am feeling better every day! My husband has commented about the change he is seeing in me and feels like he is getting back the girl that he married. Thank you to all of the courteous and friendly staff at the Thumb Butte Medical Center. I especially want to thank Dr. Askari for the time he has taken with me to explain my illness thoroughly. This has not only changed my life but has most likely saved my life!
Nearby Doctors

Dr. Hojat Askari is similar to the following 3 Doctors near Prescott, AZ.

Dr. Ali Askari

Cardiovascular Disease, Internal Medicine, Interventional Cardiology

Prescott, AZ 0.01 mi