Rate Now
Share Your Experience
Have you seen Dr. Holly Zoe?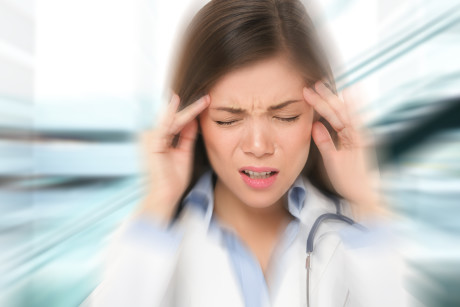 Migraine
Get the facts about migraine headaches, including the different types of migraine and migraine triggers.
81 Ratings with 41 Comments
1.0 Rating
July 5th, 2017
Waste of money
I went to Zoe for about 3 yrs. I met her mabey2 times face to face. I ended up going through withdrawal thanks to her. Also found out she had turned my pimp form on me without my knowledge. So if your doing the right thing and finding a real doctor make sure to get a copy of your records. You might be surprised
1.0 Rating
September 2nd, 2016
Why not to go to Zoe
Dr.Zoe is the worst doctor I have ever been to. That's if you ever see her. I hadn't seen her for over a year now it's always a pac and it's never the same one. I knew she was in the office I seen her in the lobby, and the still sent the pac in!!! She's a chicken as a doctor. She thinks she can play GOD with your life and pain. I wouldn't send a enemy to see her. Nobody deserves that. Her nurses don't even know how to hook up a oxygen tank I had to do it and she just walked out of the room. Unbelievable but very true!!!
1.0 Rating
March 22nd, 2016
I used to like this facility until I met with Dr. Zoe. I was doing well on my medications and she came in and messed up everything! She was ignorant and accused me of things that were not true. When I tried to explain to her she dismissed me. All of her staff have left and now I know why!! It seems as if this is a new way of treatment judging from the recent comments. Needless to say, I'm looking for a new pain management specialist!
3.0 Rating
February 27th, 2016
Beware of Dr. Zoe!
Worst bedside manner in all my lengthy experiences with doctors. She is condescending and does not even glance at her patients charts before meeting with them, in my opinion. I have been going to her pain clinic for almost two years and I've mainly seen other doctors at her facility. She had done some procedures on me from time to time however. But when even her own doctors couldnt work with her anymore, I was forced to see her, because a lot of people quit in a very short period of time. My condition is complex and treatments have been extensive, but I still didn't receive adequate results to sustain any real quality of life. My first follow up appointment I had to have with her,(keep in mind this was after almost two years there) she was dismissive to my concerns and it was painfully obvious she hadn't even taken the time to review my chart. I also had a procedure done by a better doctor that used to work there...during the procedure there were complications and all she did was walk by, stare at her paperwork, and ask what insurance I had. Then she walked away. I would never want dr Zoe to ever perform any type of procedure on me again. I do not trust that she even cares enough to do a good job. Especially any type of sergury , I would not let her come near me ever again. The rest of the staff and doctors at her pain clinic are much better than her.
2.0 Rating
February 18th, 2016
They've too many office workers that quit or fired. In my 7 yrs going there I'd seen many new workers from one month to next with the others just gone. Found that weird. They push mris, epidural when u can't pay. They mess up big time on billing Billed me s 1600 bill that should've been 50. A PA cleared for me. Never felt ok there but liked my PA
3.0 Rating
August 24th, 2015
Dr. Zoe is not very nice but she does do different procedures than any I have ever had done anywhere else. He PA's, however are the cream of the crop! They are amazing, caring and take the time to make sure ones needs are met!
1.0 Rating
April 11th, 2015
Ummm no thanks
5.0 Rating
January 22nd, 2015
A New Hope
5.0 Rating
January 15th, 2015
1.0 Rating
January 15th, 2015
find a better office
2.3 Rating
January 13th, 2015
Telephone communication almost impossible.
Nearby Doctors

Dr. Holly Zoe is similar to the following 3 Doctors near Pocatello, ID.