Rate Now
Share Your Experience
Have you seen Dr. Homan Abdollahzadeh?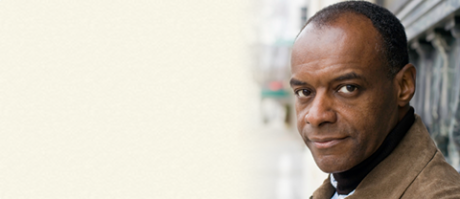 Colonoscopy
Get the facts about colonoscopy, including how and why it's done and doctors who perform the procedure.
31 Ratings with 10 Comments
1.0 Rating
March 21st, 2016
How can this Dr Holman Say I am cured which I am not. At the same state when he seen me And I Have Sever G.E.R.D Gastrisit and one thing he had never put me on any meds my Dr Tae Kyu Kim put me Meds and he was just my MD. So DR Holman did his lower and upper GI he did one and out for both I should have got a second Doctor instead of listing to him . soooo too any one that reads this always see an other doctor that's where I did not and should have I mean Hey when you have about 40 Patient in one day and only him too see you that's like what kind of Dr is a person getting. seeing many people a day
5.0 Rating
November 6th, 2015
5.0 Rating
October 6th, 2015
5.0 Rating
August 28th, 2015
INVESTOR\PROPERTY MANAGER
I met Dr. about 12 years ago in the at high desert medical center where the Drs there were about to cut out my colon because they did not really have a clue what my pain emanating from, my wife and I beg them to find another solation. So them said they would try a specialist from palm springs,we were open to any thing that didn't involve a colostomy bag. there walks in Dr. ZADEH a proud but knowledgeable man he found the problem within hours, now I had been in that hospital for over 2 weeks and had been having server pain in my abdomen after Dr came he was my earthy savior and now all these years later with a chronic condition of ulcerative colitis and major flairs ever so often and lengthy hospital stays he has Always came to my room with a kind, courteous, professional attitude, when ever he was their I felt that Now everything is going to be ok! Every hospital I have been to, all the staff knew and highly respected him he is truly a great man and a better doctor. Even when my insurance was acting shady he still saw me. My colitis is not completely gone in fact I'm having another flair up now and I call his office for advise and his chief secretary CRYSTAL got right back to me with precise directions and set an appointment for just a few days away..They are very efficient and friendly,even through his office is always packed they handle pressure very well. I would recommend his tender love and caring staff to any one that needs a fully quilifide and competent gastroenterologist he's made my life and condition much more manageable...
5.0 Rating
July 21st, 2014
5.0 Rating
April 4th, 2014
Caring and genuine doctor
1.0 Rating
March 29th, 2014
Lucky
I was kept in the hospital for 3 days waiting for a visit from this doctor. After reading the reviews, I am so relieved that he didn't show up. I got very lucky!!!
1.0 Rating
November 20th, 2013
Mrs.
I was kept waiting 45 minutes for my appointment and when I finally did see the Dr. he was very abrupt and couldn't get to the next patient fast enough. He told me the diagnosis i was given by the NP was totally wrong yet did not tell me if I do indeed have anything wrong with me. He is very abrupt and full of himself. I would not recommend this dr to anyone. Can I rate lower than one?!
1.0 Rating
March 17th, 2013
He is bored and $ hungry
He only does a consultation, not an exam on your first visit. Any problems? Colonoscopy. They could skip right to the colonoscopy instructions over the phone and you can meet the Dr. at the time of the procedure. Waste of time and $ to see him. Never looks at your problem and yawns through the appt. PATHETIC!
5.0 Rating
July 7th, 2012
GREAT DOCTOR
This is one of the Best doctors I've ever had. He explains everything in a way I can understand. He is caring and he has the BEST staff.
1.0 Rating
August 11th, 2017
1.0 Rating
July 21st, 2017
Nearby Doctors

Dr. Homan Abdollahzadeh is similar to the following 3 Doctors near Rancho Mirage, CA.