Rate Now
Share Your Experience
Have you seen Dr. Hong Davis?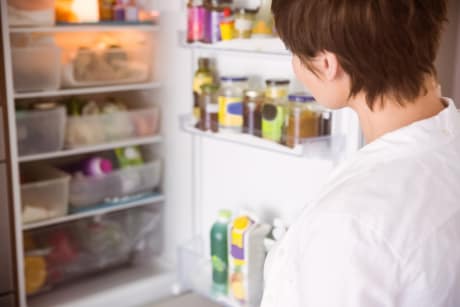 Binge Eating Disorder
Get the facts about binge eating disorder, including symptoms, causes and related conditions.
48 Ratings with 24 Comments
5.0 Rating
January 30th, 2017
I see Diane and Dr Davis here . I was recently very impressed with Dr Davis going through my blood work in detail and putting me on a vitamin schedule to get my numbers where they need to be. Looking forward to seeing how they've improved soon! Diane has a wealth of knowledge in helping me achieve my weight goals and is so personable that the visit to the Drs office is never a bad one!
5.0 Rating
January 11th, 2017
Awsome!
5.0 Rating
October 19th, 2015
Great Primary Care
5.0 Rating
August 18th, 2015
2.0 Rating
March 24th, 2015
All about the $$$$
1.0 Rating
March 4th, 2015
Poor Practice
I would not go back to this doctor as her nurse has poor bedside manner and is rude. I also don't believe Dr. Davis cares about the patient or their pain. I was in her office on Monday for an appointment in regards to my shoulder and to figure out something for the current pain I am having. She did absolutely nothing but lost my xray 3 times, and is now requesting that I come to the office for a third time before she recommends another test. Meanwhile, I have been without any form of pain medicine beyond my maxed dosage of over the counter ibuprofen of 1000 mg every 5 hours. And after 2 visits and 10 phone calls in 48 hours her nurse still gets confused on who I am or what I am there for...Which tells me this office either doesn't care about their patients or are seeing so many in a day that they truly CAN NOT provide the proper care an individual should receive. DON'T WASTE YOUR TIME AND MONEY, like I have with this Doctor or her OFFICE.
1.0 Rating
December 22nd, 2013
Would not recommended Dr. Hong Davis' Health Boutique
I had been feeling horrible for months. Not sleeping, gaining weight, moody, depressed and anxious. I went to Dr. Davis and the nurse came in to tell me I needed to buy their supplements to do a cleanse. She was too busy to tell me how to use the products. I ended up winging it. Months later, I started to feel worse. 2 to 3 hours of sleeps for months and I felt like i was going crazy. After Dr. Davis briefly came in to write down a few things, the nurse came in to tell me to buy their supplements to do the cleanse.(I did not purchase the cleanse this time.... ) And told me to buy liquid Melatonin for sleep (as if I had not already tried that....Eyeroll). They did blood work to check my hormone levels. Two weeks later, still in the same shape, I had not heard back from the doctors office regarding my blood work. So I called and they told me I could come in right then. Dr, Davis told me that my hormone levels were very low and that is why I felt so horribly. She seemed very concerned and caring while telling me this. Even reached over to give my hand a pat. So, I'm like great.... she knows what's wrong with me, let's fix this. And that's when the office sales person came in to tell me that Dr. Davis fee is $1,800.00 to treat me for HRT (this does not include the medication). I am 37 years old. Hormone Replacement Therapy at 37 years old. No, thought as to why my hormone levels were low.... just straight to HRT at 37 years old. I don't have $1,800.00 which means Dr. Davis can't help me. I never saw her during that visit again. She's all about the money and if you don't have it she doesn't care about you, how you feel or if you get better. This is definitely not a doctor that cares about her patients. I got a 15 day supply of Klonopin for sleep and I had to ask for a referral to an Endocrinologist. Sad really....
1.0 Rating
September 6th, 2013
Cathie
I can't believe it. This is my worst doctor visit experience. My appointment was 9:30 am, I went into the office at 9:15 am to fill in the paper work. After 5 minutes, I turned in my forms. When it is 9:36 am, I asked when I can see the doctor, and was told that it only passed 6 minutes. No sorry at all. Then when it is 9:55 am, I asked again: "How long do I need to wait to see the doctor?" The nurse told me another 45 minutes. The same cold voice and no sorry at all. I have to leave for a conference. If you can't make it, don't schedule me at 9:30 am.
5.0 Rating
February 1st, 2013
Hong Davis was very polite and professional
5.0 Rating
November 2nd, 2012
5.0 Rating
October 27th, 2012
She is a very nice doctor!
5.0 Rating
October 25th, 2012
A true caring doctor