Rate Now
Share Your Experience
Have you seen Dr. Hooman Madyoon?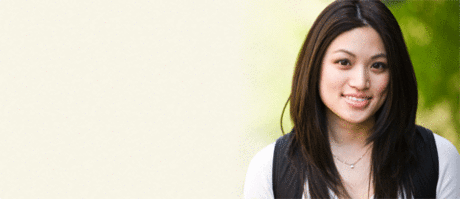 Birth Control
Get the facts about birth control so you can decide which type is right for you.
26 Ratings with 13 Comments
5.0 Rating
February 20th, 2016
Save my father's life and our sanity
Dr. Madyoon saved my father's life. His timely diagnosis and subsequent procedure for evacuating the blockage in his carotid artery have made a huge difference in the quality of his life. He took time with my 86 year old father, discussed everything with all of us, and made this very stressful time in our life that much more bearable.
1.0 Rating
November 2nd, 2015
PERIPHERAL ARTERIAL DISEASE
5.0 Rating
September 29th, 2015
5.0 Rating
November 2nd, 2014
Assessment of Dr. Madyoon medical abilities
Dr. Madyoon is absolutely in a different league and category. He is simply head and shoulders above everybody else in his field. He is very experienced and unusually gifted. He reviewed all the diagnoses done in good faith by all the prior physicians who had treated my 89 year old mother and immediately uncovered the correct diagnosis and performed the necessary procedure. He he saved my mother's life. She continues to enjoy a wonderful relationship with him. The value that he brought to my mother's life is beyond measure.
5.0 Rating
June 22nd, 2012
best doctor ever.....
recently, i was having chest pain, and was very worried. i have small children. i live in the antelope valley, so the drive is about an hour. i saw dr. madyoon on tv, so i decided to call and make an appt. Miriam, the office manager, was so helpful and kind.i saw DR. Madyoon, and he was exceptional. he listened, and putme at ease with my concerns. after undergoing several tests, iam taking medication, and feel great. i would recommend himto anyone. thanks to doctors like DR. MADYOON
5.0 Rating
June 12th, 2012
An expert
5.0 Rating
April 26th, 2012
just fine!
5.0 Rating
November 19th, 2010
Excellent person, love this doctor!
Dr. Madyoon performed a heart stent on my father on his 38th wedding anniversary. That was 12 years ago... he promised my mom that they'd have many more anniversary;s together... Last week, they celebrated their 50th. His surgical skill, warmth, and lifestyle changes advice were all right on the money.
1.0 Rating
November 15th, 2010
Emergency on call
I am a patient of Dr. Norman Lepor, who I respect and admire, however, my complaint is with his partner, Dr. Hooman Madyoon.I have been treated by Dr. Lepor for the past several years for hypertension. My medications were recently changed and we have been experimenting to find the right combination. My blood pressure has been unstable and I have been experienceing symptoms related to my pressure. I am 63 years old, in very good physical condidition and rarely have reasons to contact a doctor especially as an emergency. I have been a nurse for over 40 years so I know when to call and when not to call.After sitting on the couch I got up to go to bed at 11:30PM and when I took a few steps I started to feel as though I was going to pass out. I called out for my husband and within a matter of a few seconds I passed out on the kitchen floor. Thankfully my husband broke my fall or I might have sustained serious injury.In the morning about 8:00AM I called my doctor and was told that Dr. Madyoon was covering and to call and leave a message on his line. I did that and waited. I needed to know what meds to take.I waited 9 hours for a call back and finally at 5:00PM I called him back and demanded a return call. He called within minutes and when I asked why he didn't call me back he said that he received my message but he didn't think it was an emergency and didn't need to call me back. I told him that he did not have enough information to make that judgement. I also told him that it was unconsionable and bordered on medical neglect. He then he said to sue him and hung up the phone on me.This man has priveleges at Cedars Sinai, a world class hospital. Shame on Cedars for allowing this arrogant, insulting jerk to practice at their hospital.
1.0 Rating
July 20th, 2009
I wsa sent to Doctor Madyoon by my gynecologist because I had high blood pressure 140/80. When I met with Dr, Madyoon, I was 43 years old and fit. I told him due to my family history, I was told I should be tested. I also told him I was so tired of being put thru test and then never hear or see the doctor again. He promised me he would see this thru. That was the last time I remember seeing him. He putme thru a series of test and then I got a phone call telling me I had to have an angiogram - I freaked and asked why.....I was told due to the "chesxt pains I was having" I NEVER told him I was having any chestg pains. Well I went thru with the angiogram......drugged up, rolled me into an operating room, vaguely remember seeing doctor madyoon but do remember him saying "Oh look, healthy heart" and that was the last I saw of him. I called his office on severall occassions for a follow up appointment - no one would tell me why he was neverin.....I later find out that his wife hated manteca, ca so he moved to beverly hills! then i receive a bill for $26K+ - that almost gave me a heart attack! bottom line, i feel like he gave me a very evassive unnecessary test - probably just for the $$. I am now 51, no problems whatsoever just the sinking feeling that he put me thru so many test, freaked out my family and myself just for the money. I just googled him and saw him in LA - sure hope hes happy but i often wonder how many other innocent people he has taken advantage of!
5.0 Rating
January 17th, 2009
Nearby Doctors

Dr. Hooman Madyoon is similar to the following 3 Doctors near Beverly Hills, CA.