Rate Now
Share Your Experience
Have you seen Dr. Hope Short?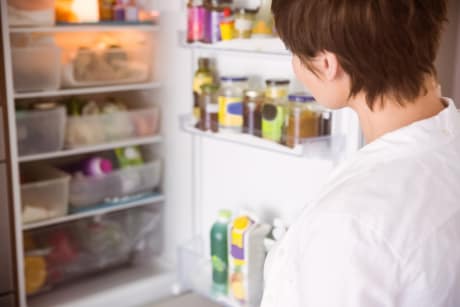 Binge Eating Disorder
Get the facts about binge eating disorder, including symptoms, causes and related conditions.
26 Ratings with 8 Comments
5.0 Rating
October 20th, 2016
Thorough and Kind
5.0 Rating
April 15th, 2015
Mrs.
After reading the other reviews, I think they must be talking about a different doctor than the Dr. Short that I have been seeing. Dr. Short has always been very friendly, courteous and concerned about my well being. I never have to wait very long for my appointment. I would recommend her highly to anyone. Her staff is always very courteous and helpful to me.
1.0 Rating
January 25th, 2014
Do yourself a favor and find another doctor!
I agree with many of the other rater's comments. Doctor Short was one of the worst doctors I've ever been to. My appointment was at 9:30. I arrived 10 minutes early only to wait for another 50 minutes before I was called back to see the doctor! My nurse was decent but once doctor Short came in everything went downhill. She told me that I needed to exercise (which was not even close to the reason for my appointment) and when I told her I had insomnia and had trouble sleeping, she very condescendingly said "well what are you doing up all night, watching TV and playing on the computer, you need to go to sleep!" Seriously??? After a number of other rude comments, I got so irritated that I started crying and she begrudginly gave me a box of tissue and said (with her back to me as she was writing something down) "what did say to make you start crying?" It was the worst experience I've ever had with ANY doctor. Please do yourself and favor and find another doctor!
1.0 Rating
September 4th, 2012
Self Righteous Attitude and Very Disconnected!
This Doctor is very rude! She will not see you for more than one thing in a visit. She is very snooty and self righteous. She will preach to you about the Lord while she is treating you as a lower class citizen. I do not think that says much for her character if she is treating people this way while claiming to be a Christian woman. "New" staff is rude. Not suprisingly because several of them are related to her.
1.0 Rating
May 19th, 2012
Worst MD Ever!!!
WOW!!! What are terrible individual. It is clear when you see her that you are just a dollar sign. She is rude, clearly cares nothing about her patients, and looks down to all those around her. Not only did she treat us poorly, but she is direspectful to her nurses as well. Her staff is just a bad. If I had to guess, she has a hard time finding quality employees because she treats them so bad. If you need a new G.P., stay away from her!!!
5.0 Rating
April 2nd, 2010
5.0 Rating
March 2nd, 2010
GREAT EXPERIENCE!!!
I WAS VERY ILL AND WAS NEEDING A NEW PATIENT APPOINTMENT. THE LADY THAT ANSWERED THE PHONE WAS VERY FRIENDLY AND GOT ME INTO THE OFFICE THE SAME DAY. SHE ALSO OFFERED FOR ME TO PRINT OUT MY PAPERWORK ONLINE TO HAVE IT READY WHEN I GOT THERE. WHEN I GOT THERE THE STAFF WAS VERY CHEERFUL AND HELPED ME FEEL BETTER IMMEDIATLY. DR. SHORT WAS VERY HELPFUL AND THUROUGH WITH HER DIAGNOSIS. I WOULD BE HAPPY TO SUGGEST SHORT FAMILY MEDICAL FOR ALL MY FRIENDS AND FAMILY.
1.0 Rating
February 2nd, 2009
CHOOSE A DIFFERENT DOCTOR !!
THIS PERSON IS DISREPECTFUL TOWARD STAFF AND PATIENTS. SHE HAS THE SNOOTY ATTITUDE THAT SHE IS BETTER THAN YOU OR ANY OTHERS. ALTHOUGH NOT MANY PATIENTS WERE THERE, I WAS STILL 25 MINUTES LATE BEING PUT I A ROOM AND NOT ONE " I AM SORRY" I WILL NOT BE BACK, SHE ISNT VERY CONVIENCING WITH HER DIAGNOIS EITHER, WHICH MADE ME FEEL LIKE I HAD WASTED MY TIME.
1.0 Rating
July 18th, 2017
5.0 Rating
November 17th, 2016
1.0 Rating
May 17th, 2016