Rate Now
Share Your Experience
Have you seen Dr. Howard Arof?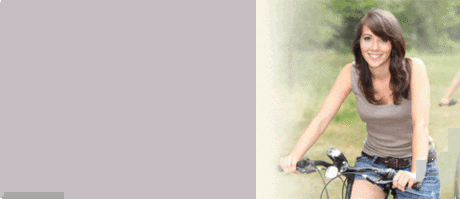 Endometriosis
Get the facts about endometriosis, including symptoms and parts of the body that may be affected.
Quality Rating
Highly Satisfied
38 Ratings with 18 Comments
5.0 Rating
October 19th, 2016
Great Doctor
5.0 Rating
October 30th, 2015
1.0 Rating
April 19th, 2015
Awful and arrogant jerk.
I can't even begin to describe how arrogant and dismissive this doctor is. Reading other patients' reviews only confirms my own opinion: IF you are pregnant or want to become pregnant, this may be the doctor for you. BUT if you have ovaries and a uterus but do not want to be pregnant STAY AWAY FROM THIS JERK. He absolutely does not care about you. It is really upsetting. But gynecologists are a dime a dozen and I've found one who does seem to care. Arof is a money grubbing. And his staff is horrific also. I had an appointment with him and an ultrasound. I drove down to the office, paid $29 for parking and he wasn't even there. He had been called off for an emergency (read delivery) and his staff didn't even bother to call and tell me. I had the ultrasound and then had to schedule another appointment to see Arof. All he want is money. Be careful.
5.0 Rating
February 4th, 2015
5.0 Rating
February 3rd, 2015
5.0 Rating
August 2nd, 2012
Great doctor!
5.0 Rating
July 28th, 2011
best doctor in chicago
Dr. Arof has been my ob/gyne for 14 years. You could not find a more caring, kind, and patient physician. I am amazed at the negative comments from the previous rater. As for the rectal exam, I think it is wonderful that Dr. Arof makes it part of his colon cancer screening. He has always informed me that he was about to do the rectal exam and been very gentle. I also think it is great that he takes the time to call patients himself with normal results, regardless of the time of day. Best doctor!
1.0 Rating
July 1st, 2011
CAN NOT RECOMMEND
ANNA is a great receptionist. That's where it ends. I CAN NOT RECOMMEND THIS DOCTOR OR HIS PROFESSIONAL PRACTICES!Dr. Arof comes off nice, initially, but seems to be on another planet when it comes to following up or discussing test results. Actually, he left a message on my phone at 7:45 a.m. stating that the thyroid levels were OK. He wouldn't make time to speak with me about levels/numbers. I was more than patient when waiting a full week late for results promised from in office samples (blood, urine, pap, estradiol results) And, my husband points out that this is how their office really works. IVY submitted billing to use without waiting to receive $ from insurance; IVY also said Dr. Arof was charging me for sending my test results over to my other doctor (Dr. Arof was my hope of getting mri guided focused ultrasound for possible return of uterine fibroids. Now, I don't know what's going on. He wouldn't talk to me about the other 9 possible diagnosis that could explain my chronic fatigue, huge weight gain, constant urinating, stiffen abdominal area. And I feel it is LOW ESTROGEN levels; I'm 43. Well, can't have that conversation with him. STAY AWAY. KEEP LOOKING, GIRLS....and if you do go in, be expecting a quick and unexpected RECTAL exam (I'm sure he charged for this as well!). Yes, I feel quite upset. NOW, I'm having to go back to another Dr. to ask for duplicate tests (hoping insur. will pay) or paying for my records from that office. 1. Our insur won't pay again and 2. we're a 1 income family. OUR HEALTHCARE SYSTEM is totally messed up! I CAN NOT RECOMMEND THIS DOCTOR OR HIS PROFESSIONAL PRACTICES!
5.0 Rating
May 20th, 2011
Best Gynecologist
Dr. Arof is the gentlest gynecologist I have ever had. Come on ladies, you know what I mean...many of my previous gynecologist have a 10 minute window to see each patient during that time they rush and with their haste make the speculum insertion very painful. Dr. Arof doesn't do that, need I say more. He provides very accurate diagnosis and rapid treatment. Cannot recommend enough!
5.0 Rating
December 28th, 2010
Terrific!
I was notoriously scared of doctors never went for regularly scheduled appointments, only when I had problems would I make a call, which is how I was recommended to Dr. Arof 15 years ago. Truly one of the nicest men, calm, answers all my questions, never seems to be in a hurry, and has calmed my fears as need arose. I can't recommend him highly enough.
5.0 Rating
August 8th, 2010
Honestly, the best doctor I have ever had! I am an OB RN so I have seen MANY OB's to compare to...Dr Arof is the best. I have had two healthy children under his care and have also had a miscarriage. He was so understanding and encouraging. Not only is Dr Arof fabulous, but so is everyone on his team. I couldn't be more pleased with and proud of my OB practice. I recommend them to everyone that asks "who's good." Please don't ever retire!
5.0 Rating
April 9th, 2010
Yup--He IS wonderful!
Nearby Doctors

Dr. Howard Arof is similar to the following 3 Doctors near Chicago, IL.