Vitals cannot verify whether or not this professional is currently practicing. We recommend that you attempt to contact the provider to verify their status. Please email us at support@vitals.com if you have any additional information.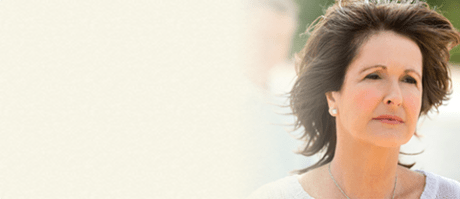 Metastatic Melanoma
The facts about metastatic melanoma, a serious skin cancer, including signs, symptoms & what happens to the body in each stage of cancer.
44 Ratings with 17 Comments
5.0 Rating
June 29th, 2016
5.0 Rating
April 8th, 2015
Breast Augmentation in 2003
Although it was almost 12 years ago (in July), I had a breast augmentation and had a great experience. I had saline implants, 350 CC's, and over the muscle done. I had my daughter in Jan. of 2014 and I was able to breastfeed for almost 8 months successfully. I know that was a concern of mine before having the surgery. My breasts are even and still perky. I'm satisfied 12 years later with no problems.
1.0 Rating
January 30th, 2015
Huge mistake
I had a face lift 4 years ago. Was one of the worst decisions I have ever made. Dr. Dawkins made incisions along my hair line even though I looked him in the face and told him that I loved to put my hair behind my ears and that I did not wear facial makeup. He said that it would be fine. After the surgery, I had large scars along my hairline; the hairline he created was very unnatural looking (the hairline came straight down and then straight across, no side burns). I paid him $9,000 for this which is a lot of money to me. When I complained, about six months after, he revised one scar but it still stretched out to a large scar again, I am thinking maybe he did not lift the muscles underneath and they caused the scar to stretch? Fast forward to today and close to 10,000 dollars later, I found a doctor who revised my scar and actually did a hair transplant made my hair line look normal again. Although not perfect, I can put my hair behind my ears and do not have to wear make up any longer. Although his staff is incredibly nice, I would not recommend Dr. Dawkins to anyone.
5.0 Rating
February 21st, 2014
Best decision of my life!
Dr. Dawkins did my eyelid surgery several years ago and I could not be more pleased! He was honest and caring while explaining the procedure and recovery. I realized there would be some scarring, but knew that is the case with all surgeries. As my incisions healed, I could use makeup to cover them and now they are perfect! Thank you, Dr. Dawkins for my wonderful results!!
1.0 Rating
February 19th, 2014
grandmother
1.0 Rating
January 5th, 2014
Scars around my eyes for the rest of my life.
This was the worst thing I ever had done on me in my life. I had lower eyelid bags removed, and this doctor put scars around my life that still bother me until today. He also took out way too much tissue under both of my eyes. I have way too dark of circles under my eyes from this procedures. My face has never looked the same since this procedure. He ruined my face with this procedure. I would not recommend him for this procedure to anybody.
1.0 Rating
September 22nd, 2013
Breast Augmentation gone wrong
I had breast augmentation back in 2010. I was unhappy with the results from the get go, but it got worse. Somewhere along the line one of the implants began to leak and slowly deflate. I went back several times to ask him to fix the problem,, but was advised it would cost me another $4000. He talks fast, doesn't listen to concerns and has no idea how to properly perform breast augmentation. I've been researching other docs and realize I'm going to have to bite the bullet and go somewhere else to have this fixed. I'm disappointed in the surgery, the results and his lack of compassion or empathy for fixing the problem when I first brought it up over two and a half years ago. DO NOT GO TO SEE THIS DOC unless you plan on spending alot of time and money looking how to fix a botched surgery. He needs to retire. I can't wear a bathing suit, have to wear a full coverage bra to attempt to disguise the disfigurement. If I had known then what I know now, I would have made an appointment with a more respected and experienced doc. Now all I have to do is come up with another $8000.
3.7 Rating
July 13th, 2013
Mini tummy tuck
I am very recently out from surgery, two weeks to be exact and I had a great experience when coming into the office initially. Dr. Dawkins was very kind and informative. The staff was very pleasant. My surgery went well and I was very well taken care of. I can't comment on my results yet because I am still swollen but I did not have any set back after surgery and my incision is healing Well. I did not have drains ( I did not want them, nor did he). I did not have much drainage without it. I am sure if problems occurred with my procedure within the net few months, Dr. Dawkins would do everything he could to help. Like other patients, I am impatient to see the final outcome but patience is an important part of healing.
5.0 Rating
June 25th, 2013
wonderful experience
1.0 Rating
September 25th, 2012
plastic surgery
5.0 Rating
September 13th, 2012
great care!
Everyone in the office was so nice. Anything I've had done has been a great experience. I had beast augmentation and the nurses explained everything. I have had anesthesia before for a different procedure in a different office and they didnt take.the time to explain anything,i was scared to death dr dawkins staff was so different and eased all my fears. They told me step by step what to expect. I was uncertain of my size and had to come back several times to try on sizes. No one ever seemed annoyed .they understood this was a major decision . Prior to surgery and after surgery Dr. Dawkins took the time to check on me and answer questions. Later in the evening Dr.Dawkins called me from his home to check on me. Im very satisfied with my results and my experience. Thank you!
5.0 Rating
April 13th, 2012
Had Breast implants replaced caused one had deflated.