Rate Now
Share Your Experience
Have you seen Dr. Howard Popp?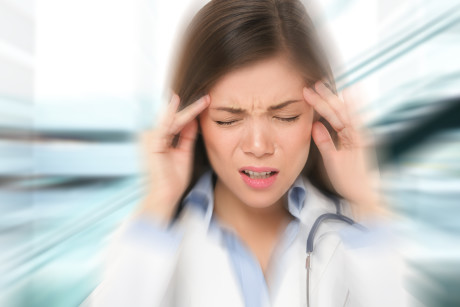 Migraine
Get the facts about migraine headaches, including the different types of migraine and migraine triggers.
Quality Rating
Highly Satisfied
21 Ratings with 7 Comments
5.0 Rating
August 25th, 2017
EXCELLENT DOCTOR
Dr. Howard Popp has performed epidural blocks and procedures on my spine to control my pain successfully. He has also treated my neck and hip pain. His appointments are always on time and he has treated me for over 8 years successfully controlling my back, hip and neck pain. His appointments are always on time and he takes the time to explain all diagnosis to his patients, answering all questions. Dr. Howard Popp is thorough and professional with excellent bedside manners. Dr. Popp truly cares about the well being of his patients and goes the extra mile to make sure his patients are well taken care of. He visits his patients daily during their hospitalization. Dr. Popp has been extraordinary and supersedes many Doctors I've ever met. Being hospitalized and in extreme pain is very uncomfortable, frustrating, and disappointing, particularly with a life threatening diagnosis. However, being treated with such respect, special care and compassion by Dr. Howard Popp has made having to go through a disturbing circumstance a much more tolerable one. Dr. Howard Popp is truly an amazing doctor who is always ready, willing and able to go the extra mile to make me feel comfortable and has always found a way to put a smile on my face despite my difficult moments. Dr. Popp has also made himself available for me and no matter the day or time, he has made sure to be there for me during the most difficult moments of my life to speak to me over the phone or to visit me at the hospital. His visits have been lengthy and he has always comforted me through difficult times. I have truly been delighted with his efforts to care for me in such a special manner. Throughout decades of being cared for by different doctors, I must say that I have been very blessed by being treated by a doctor as caring and compassionate and with superb bedside manners as Dr. Howard Popp and his wife Dr. Vivian Hernandez- Popp. Dr. Howard Popp is so unique in his way, attentive, caring and is extremely special in his demeanor and attention towards his patients. Dr. Howard Popp is also very considerate of his patients time by making sure to see his patients on a timely manner and not making them wait very long. His staff is superb and are also a pleasure to deal with. I highly recommend Dr. Howard Popp as well as his wife Dr. Vivian Hernandez-Popp. They are both excellent and a great TEAM together!
5.0 Rating
May 30th, 2017
Best experience with a doctor(s) in my life.
Both Howard and Vivian make you feel like they genuinely care. Whether they do or not that's how they make you feel. Most doctors seem as if they're just doing their job but not at this office. From the front desk all the way to the exam room the entire staff is amazing and do whatever they can to help.
5.0 Rating
March 11th, 2015
Doctor Howard Popp and his wife Vivian Hernandez Popp are an amazing team, their expertise in the field of pain management is like no other doctor I have been to in the past. They go above and beyond to find out what is causing the pain ,they don't just fill you with medication they actually investigate what can be causing your pain. Doctor Howard is a very kind dedicated doctor I recommend him whole heartedly to any person going through pain.
5.0 Rating
November 29th, 2011
PROFESSIONAL
5.0 Rating
March 17th, 2011
EXCELENT!!!!
Was a excelent idea to meet Dr. Popp, he help me a lot with my lumbar/leg area pain. He explain me everythin about my treatment beneficts, procedures, recomment me physical therapy that complet his treatment. I'm very happy because I'm pain free!!!100% sure to recommnd him and his wife Dr. Hernandez-Popp... What a great team!!!
5.0 Rating
June 3rd, 2010
This Dr. literally saved my life! I had been to several local "pain management specialists" without much (if any) success. Dr. Popp saw me and within a short period of time had improved my quality of life immmensely! The quality of his manner and his enormous knowledge of medicine turned my life around from abyssmal to me looking forward to living once more! I owe him my life and cannot say enough about him and his partner. If I could do only one good thing for other people in similar pain, it would be to recommend this physician. I have a new lease on life and owe it to his and Dr. Vivian Popps' practice.
5.0 Rating
June 3rd, 2010
Mr. F. D. Lorie'
After years of agonizing pain and searching for an acceptable doctor, I was so fortunate to be treated by Dr. Popp. This man and his partner literally ...
5.0 Rating
August 21st, 2017
5.0 Rating
October 31st, 2016
5.0 Rating
October 27th, 2015
5.0 Rating
July 17th, 2015