Rate Now
Share Your Experience
Have you seen Dr. Howard Schlachter Jr?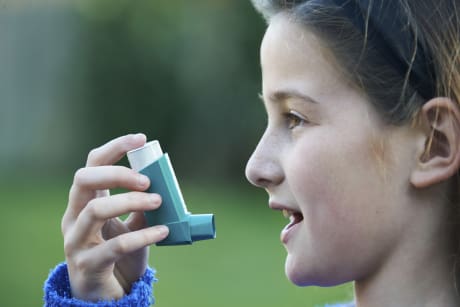 Childhood Asthma
Get the facts about childhood asthma, including the causes, symptoms and complications related to this condition.
Quality Rating
Highly Satisfied
36 Ratings with 14 Comments
5.0 Rating
May 20th, 2015
3.7 Rating
February 9th, 2015
Love Dr Schlacter
5.0 Rating
August 30th, 2013
excellent doctor, RUDE receptionist
I am in my mid 20's, and Dr. Schlachter was my childhood doctor, he was absolutely great. However, I recently called the office because I needed to provide a copy of my childhood immunization records for a new job. The woman who I spoke with on the phone was absolutely the most blatantly rude woman I have ever spoken to. When I told her that I needed a copy of my immunizations, she moaned and sighed audibly. Without even asking me my name at this point she says, "I don't even know if we still have your file". She then goes on to explain how much of an inconvenience it is for her to go back and retrieve it and then explains, "When you get this, make many many photocopies because this is the last time we will ever do this for you". I understand it's inconvenient to go back that far and dig up my file, but there is no need for an attitude, and isn't that part of her JOB? When I said to her, "I apologize for the inconvenience", she coldly responded, "You're welcome." and hung up on me.
5.0 Rating
May 26th, 2012
Dr. Schlachter is the very best doctor we've ever been to. He truly is a man who lives out his calling in life. He can diagnose children with remarkable accuracy and with absolutely no drama. He absolutely does not rely on a quick fix with all kinds of medicines. He understands how the body works, how children work both physically and emotionally and we are so blessed to have him to help raise our child.The review just below mine who states that the office looks like an old barn and is dirty is absolutely off. It is a beautiful and cozy barn turned into an office with wood and plants and little birds. It is not the cold and austere type of medical office we come to expect and that's a great thing for the kids and the parents to feel more peaceful and cozy.
1.0 Rating
January 17th, 2012
don't go there
So I made an appointment to meet this doctor. When I went there, there was nobody there. No secretary, no doctor. I was able to walk in, even though nobody was there, the place was open, unlocked, with all filing cabinets with patients' records right there. The building looks like a barn inside and out. So gross, looked dirty. I wouldn't want my dog to live there. I have never seen such a disaster. Just horrible. I really don't know what else to say. I am just shocked, that there are people who bring their children there. I obviously never called back to check why nobody was there when I had an appointment.
5.0 Rating
October 13th, 2011
Best Doctor that I could have for my children
Dr. Schlachter is the best doctor that I have been to EVER!! He never pushes antibiotics and 99 out of 100% of the time, he is right on the money. He is such a good doctor, that he has "trained" my husband and I how to practically diagnose our children to know if we have a true emergency or if the illness is something that will pass on its own. He is a great man and his Receptionist is just as great. I feel comfortable with this doctor and have no problem driving the hour that it takes to get to his office.
5.0 Rating
July 21st, 2011
wonderful doctor!
Love Dr. S. Even with limited hours, scheduling ahead fixes any trouble. He is available via email for questions. Also, I never ever feel rushed when I am with him. He answers all questions, never pushes vaccination, has such a wealth of knowledge, helps me with health issues, and parenting issues. He has a terrific bedside manner and my kids love him. Yes, he is aging, so I hope he mentors someone. If you are the type to panic over a fever or cough, another doc may be best since he spends part of his week out of town. For me? Perfect fit!
5.0 Rating
June 1st, 2011
Outstanding Pediatrician
Dr. Schlachter is simply outstanding. The best choice we ever made as parents. So down to earth and real... and so respectful. I can't believe how lucky we were to find him! He has had a huge impact on who we are as parents, and we have two of the healthiest kids I know. He has always encouraged us to trust our instincts and has helped us handle everything in the most natural way. Plus, his carriage house is so cool! Kids don't feel like they're at a doctor's office. He makes both kids AND their parents feel comfortable and confident.
5.0 Rating
November 27th, 2010
One of a kind
5.0 Rating
July 12th, 2010
5.0 Rating
October 11th, 2009
Excellent pediatrician
The only problem is that his office hours are limited. He needs to train another younger doc to help him in the office. He is older. But he is EXCELLENT. Doesn't push antibiotics, doesn't push vaccines, and will talk to make me feel comfortable for as long as I need. I am so happy my daughter has him as her doctor.