Rate Now
Share Your Experience
Have you seen Dr. Howard Schultz Jr?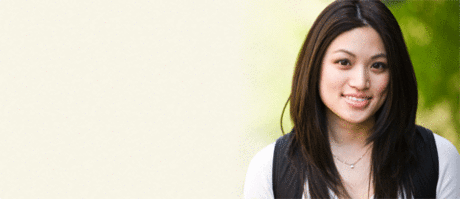 Birth Control
Get the facts about birth control so you can decide which type is right for you.
26 Ratings with 10 Comments
1.0 Rating
December 16th, 2014
Unprofessional & Inconsiderate Office Staff
The one most memorable moment that I'll NEVER forget is the office Staff. The girl that answers phones and makes appointments.after making an appointment I had to cancel the appointment because there was a death in my family. I was treated very disrespectfully because my appointment had to be cancelled and was told that I will not be seen there in that office. I am thankful I will not be in that office because I had no intentions on rescheduling an appointment. My family has been patients of Dr. Shultz for years & they will no longer be his patients. Hopfully won't be long before Dr.Shultz realizes & sees how poorly his patients are treated because it won't be long before more of his patients leave & this Doctor will always be accepting new patients because no one will keep him as their Family Physician after being treated so disrespectfully starting with the initial phone call . Good luck & Best Wishes Doctor Shultz
1.0 Rating
May 6th, 2014
Terrible. Stay away
Absolutely the worst doctor I have come across. I've been to him twice and never again. I don't know how he still has an office. He is very rude for one. Also all he cares about is his ego and not listening to you or your wishes. He cares about pushing drugs and not helping you. In my opinion the biggest piece of**** I have had to deal with about medical. In no way would I go back or have anything good to say about him or his staff. The staff needs to be wearing helmets in the office as they are just robots and have no knowledge and just lie to you to make you feel better. That office needs to be shut down with its old technology. Save your money and time and find a new doctor..
5.0 Rating
May 24th, 2012
Dr. Schultz, gives you service of a home town doctor.
Dr. Schultz takes his time to understand what your concerns are. I would describe him as one of the home town doctor that knows your name, knows the family, and can remember all the medical issues you have had. I drive 35 minutes one way to see him. I feel totally confident in his medical knowledge.
1.0 Rating
February 16th, 2012
RUDE
The staff for this doctor were so rude to me. I cancelled an appointment recently that I had made 2 hours before because I am 23 weeks pregnant with 2 sick toddlers. I explained the circumstance and that the time they had available turned out to be good because I couldn't find someone to watch my kids. They were so rude to me, and then sent me a letter not only charging me a $50 fee for the appointment that I had made at 9:30 for 1230 (I cancelled at 11) but they kicked me out of their practice. I am happy to leave and I would not recommend this person to anyone.
5.0 Rating
October 7th, 2011
Great Family Doctor
5.0 Rating
February 17th, 2011
Patient for past 8 Year
5.0 Rating
January 21st, 2011
1.0 Rating
July 19th, 2010
Terrible Experience
The office is filthy. He was screaming at a patient. He completely misdiagnosed my back injury.
5.0 Rating
May 5th, 2008
Excellent 'touch-point'
4.0 Rating
April 2nd, 2016