Rate Now
Share Your Experience
Have you seen Dr. Hugh Powell Jr?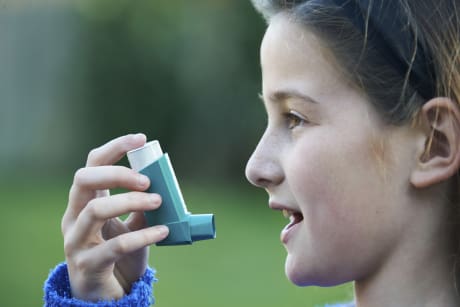 Childhood Asthma
Get the facts about childhood asthma, including the causes, symptoms and complications related to this condition.
16 Ratings with 9 Comments
1.0 Rating
October 13th, 2015
We disagreed and he walked out on us
I think Dr. Powell is an excellent "old school" doctor, which is what we have always liked about him. However, after quite a few years of seeing him, we disagreed about something that had occurred awhile ago and he dismissed us from the practice - NOT because of what happened, but because we disagreed with his comments. He walked out of the exam room and refused to continue the conversation, then he threatened to escalate things if we didn't leave the office immediately.
5.0 Rating
March 17th, 2014
We Love Dr. Powell
5.0 Rating
January 3rd, 2014
F-V Peds and Dr Powell
Overall we have had a good experience with this office... We have three young girls, so we have been in this office a lot over the last 5 years. First and for most our girls health has been very good, so our experience with the office has been fairly routine heath care (ear infection, rash, bump & scratch stuff). One of our daughters has Down Syndrome, and our Doc (Powell) handles her needs very well. He is not afraid to say "I don't know" and refer her to a specialist if need be. Overall, Dr. Powell is excellent. He is "old school" and we love it. Our kids really like him, too! Now the office staff is a different story...the desk folks are often less than friendly. To be fair, this clinic sees a tremendous number of kids. It is always full and a crazy place...so I can see how the office folks could get a bit stressed. Nurses are fine, no real issues with this group...we have seen many over the last 5 years and they all have done well. We have seen other doctors at this clinic and they are great...but we always ask to see Dr. Powell first...he is great!
5.0 Rating
December 24th, 2013
Special Needs Know-How
Dr. Powell is the most knowledgeable doctor in our area regarding Down Syndrome, my son's diagnosis. He knows when to check for specific issues that face children like ours and he is very direct, even if the things he says are not what I want to hear! Dr. Powell is cautiously optimistic and very REALISTIC regarding our son's disability and, in a world where we trip over ourselves to never offend or discourage, our family NEEDS Dr. Powell to give us the straight scoop.
5.0 Rating
August 28th, 2013
Great with my 2 kids
-After reading some of these reviews I felt the need to write one of my own... 3 1/2 years ago when we had my son Dr.Powell came recommended to us by a friend... He has been absolutly wonderful for my son and my now 10 month old daughter... I would recommend him to anyone who is looking for a doctor for their child.
3.7 Rating
June 2nd, 2012
love him
1.0 Rating
November 16th, 2011
Beware
1.0 Rating
March 27th, 2010
Dr Powell = Very Rude and Unprofessional
Before even looking at my child during his 6 month well child check-up, Dr. Powell decided to berate my stance on slow tracking my babies vaccines. He was aggressive, cut me off when I spoke, and ultimately, walked out on the appointment. I did not instigate any of this confrontation and actually have no problem with vaccines. We just do them slower in case of any side effects. He was completely disrespectful and unprofessional. Very disgusted with him.
1.0 Rating
January 14th, 2010
I would not recommend this practice. This office is not organized. Dr. Powell was very rude and unprofessional. He stepped less than 1 foot close to my face and was trying to intimidate me. The office loss my childs information from their file twice. When I needed it, they accused me of never providing it. Dr. Powell mishandled the situation with intimidation and disrespectfulness. He directed his staff to refuse to see my child. I have never experienced such unpleasantness. They quickly called in all the other patients so a staff member could finish up their unprofessional mission. Get rid of me so they wouldn't have to explain why they loss confidential records twice. Be ware Be verrrrry Aware. Dr. Dupruy is excellent. Dr. Powell I would revoke his licence. If a doctor can't control himself he should allow his office manager to resolve the issue.
3.7 Rating
October 25th, 2014