Rate Now
Share Your Experience
Have you seen Dr. Huu Pham?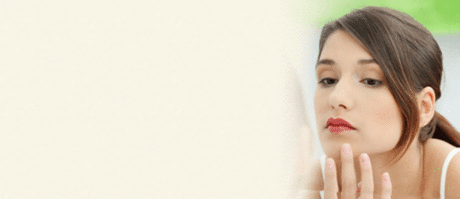 Acne
Get the important facts about acne, including the different types and what causes it.
Quality Rating
Highly Satisfied
30 Ratings with 16 Comments
5.0 Rating
October 11th, 2016
I have had nothing but a nice & pleasant experience at Dr. Pham's office
5.0 Rating
August 3rd, 2016
exellent service very good attentiom
5.0 Rating
July 28th, 2016
Dr. Pham took great care of me and was always professional.
5.0 Rating
July 25th, 2016
Dr.Pham
5.0 Rating
July 22nd, 2016
Really glad hospital called Dr. Pham
5.0 Rating
February 26th, 2014
I'm GORGEOUS cuz dr Pham!!!
Dr. Pham is amazing. I'm as hairstylist and in the Beauty industry so I'm very picky. I had my nose implant n boob implants done nine years ago and I can't rave enough about him. He has made such a great difference in the way I look and I'm even more in love with the way I look. Definitely I recommend everyone and anyone to dr. Pham.
1.0 Rating
February 1st, 2014
BEWARE
I waited a long time to write a review, not wishing to do harm. But, in my personal view, this guy really did ruin my hand for life. In a dumb accident, I managed to sever two tendons on my hand, with a cut about an inch wide by a half-inch deep. Ouch. I went to emergency forthwith (Saturday evening) and was eventually seen by Dr. Pham, about 2 am. He got me patched up and advised me to see him first thing Monday in his office, several miles from the hospital, to get the tendons reattached. I was puzzled that it wasn't booked for next day in the hospital, thinking that immediate surgery would be a good idea. But, one of the male nurses at the hospital gave him the glowing review of saying "Wow, man, Dr. Pham is awesome, dude." So, I went along with it. Anyway, I arrived at his office and should have been put off by the paper sign on his door announcing his office. Once I saw his waiting room, which looks cobbled together from used surplus, and his surgery facilities, which looked like they were put together on a VA budget, I should have bolted. When I expressed unease, he pointed out the degree from Stanford. As a busy executive, thinking that time is precious and anyway it's an easy surgery, I made the horrible mistake of going in. He did the surgery, taking one tendon from the other arm to fill in for the tendon in my hand. In the intervening 36 hours, one of the tendons had retracted enough that it couldn't be reconnected directly. Three weeks later, the cast was removed, and I had no movement in the hand. Well, I could close it, but couldn't open it. Not to worry, he said, his in-house physical therapist would connect electrodes and get my nerves back to life. Two weeks later, as I was getting ready to leave for a very important business trip, nothing had changed. It had become obvious to me that the surgery had failed. Pham finally concurred. I said I would find another doctor on my return. He said he could do the surgery, immediately, and I could still make my trip the next day. Silly me ... I did it again. Back into the bleak surgery. This time, the anesthesia didn't take, so I was awake as he was slicing me open. So, I was rushed to the hospital for him to finish the job. He took *another* tendon, this time from another finger, to close the gap, which was now enormous. The scar, from searching for the now-severely retracted tendon, is about a six-inch Zorro across my hand and wrist. And, I had to cancel my trip anyway. He didn't tell me that I'd be *way* too messed up to travel. I should have waited, chosen a doctor, and had the surgery on my return. Three weeks later, the cast came off. When the time came to remove the stitches, his "nurse" was too freaked out (by the fact that some were now subcutaneous) to remove them, so he did. He bandaged me up. I asked for a spare bandage, to re-wrap myself if the bandage got too dirty after a week. He hesitated, then gave me a much skinnier bandage. I inferred that he didn't want to spend the extra $2 on a patient, preferring to spend half as much. I was going to arrange my own physical therapy, but his PT said that she had an office just 1/2 mile from my home. Pham was angry that she told me this fact, saying I must come to his office. I inferred that he charges her rent or a percentage. So, he was angry at the prospect of losing the revenues. But, I wasn't going to drive that distance for simple PT, so he was losing my business anyway. I split my PT time between her electrical stimulation and a more conventional flexing-based PT. At the second visit at the other PT facility, I heard a couple of horror stories about Pham, and quite a few glowing stories about a guy named Nick Rose. I immediately went to see him. He basically said that it's too late to properly fix the damage done, though he could try. He said that he could probably make things a little better, but there would be a slight risk that another surgery would do more harm than good at this late stage. He recommended that, since my hand is not central to my career, I just live with the damage. After six months of PT, and about 18 months of "living with it," my thumb has regained about half of its mobility. I am utterly convinced that, had I not chosen to rely on Dr. Pham, I'd have 80% mobility, and wouldn't have had to raid two tendons from elsewhere to repair my hand. This is personal opinion, based on conversations with other doctors, not fact. I think that Pham is driven by a singular focus on bringing in as much revenue (customers) as possible, while spending as little on those customers as possible. Quality of care is a distant, distant second. As I cannot read his mind, this is a personal opinion, not a provable fact. Whatta fiasco. I'm not suggesting that knowledgeable patients should not use Dr. Pham's services. I am suggesting that I would not, and that I would not ever recommend him. The lesson to me? Be aware and do your homework, before you choose your doctor, for anything as important as surgery. Even seemingly minor surgery.
1.0 Rating
April 4th, 2013
bad diagnosis
5.0 Rating
February 3rd, 2010
excellent doctor
1.0 Rating
January 30th, 2010
5.0 Rating
January 15th, 2010
Best caring skin doctor
5.0 Rating
December 31st, 2009
Outstanding doctor
Nearby Doctors

Dr. Huu Pham is similar to the following 3 Doctors near Newport Beach, CA.