Rate Now
Share Your Experience
Have you seen Dr. Huy Cao?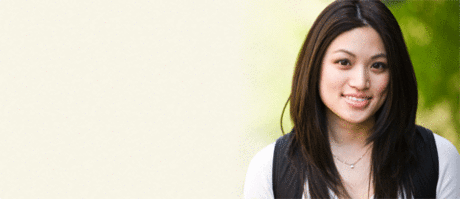 Birth Control
Get the facts about birth control so you can decide which type is right for you.
25 Ratings with 16 Comments
5.0 Rating
June 1st, 2015
Wonderful Doctor Been going to him for at least 10 years now....very Compassionate...Helpful And Understanding......I Trush Him...Never Waited any longer then 10 minutes to see him....The Staff is okay,But I'm not going there to see them.....He Could Spend A Little More time with his Patients....I Appreciate all the care he has given me....
1.0 Rating
March 18th, 2015
Happy to read other reviews
I was actually happy to read the other reviews on Dr Cao. I stopped seeing him several years ago because of his very uncaring bad attitude. He IS absolutely condescending. I have type 1 diabetes and was having some illness issues. He grilled me like a new recruit and then talked down to me like I was a 6 year old. Unless you like being treated poorly, I would skip this option. I actually check to see if my current doctors partner with him on call. If they do, I find a new doctor. I will never see this doctor again.
1.0 Rating
March 17th, 2015
Do not go to Dr. Cao unless you feel like being treated poorly. Dr. Kao was condescending, unprofessional and seemed agitated. It was a very uncomfortable appointment. I had chest pain with painful breathing he laughed at me and asked me what I wanted him to do. I've since seen doctors who actually got to the root of the problem and I'm being treated. He has a 2 star rating online on other sites. I only saw this Doctor because my Doctor called in sick. When I complained to staff there they said to try working with him!
1.0 Rating
February 27th, 2015
Retired
2.3 Rating
March 8th, 2014
Use to be a good doctor... seems in the past few years he's lost his passion for his job and patients = (
If you asked me about him 10 years ago i would have given him the highest rating possible. In the past few years I couldn't be more dissappointed. All the negative reviews I see on this site are correct now. He seems to not listen to his patients anymore and seems to be annoyed with any questions/concerns. My suggestion is that he really needs to making take a leave from his job and re-think if he should be continuing his job. Lives are effected by him. Truely sad.
2.3 Rating
July 6th, 2012
reveiws tell a store
very rude dr. with poor bed side manners,hard to talk to, he's right you are wrong person.
2.3 Rating
April 24th, 2012
Poor Bedside Manner
I was disappointed with the care I received upon a recent appointment with Dr. Cao. I do not like doctors, I feel uncomfortable with hospitals and am uneasy with going to appointments. With that being said, it takes a lot of mental work up to go to see my Dr. Upon my recent visit, Dr. Cao was very curt and not cery carring despite my lack of following up with my care. He should really take some time to get to know his patients and understand that for some it takes a lot to come and see their Dr. to only hear that they should've come in sooner. He lacks patient compassion and manner.
1.0 Rating
February 17th, 2012
A**HOLE
Horrible doctor. doesn't listen, argues, condescending, treats you like you have no reason being in his room. I had an appointment with him because he was the only doctor that would see me that day. I was concerned about my lymph nodes being tender and a lump, and wanted to rule out anything serious like the possibility of cancer, i was immediately treated like an idiot and sent out. Last time i checked cancer is the number 1 cause of death and people are diagnosed with it everyday. It affects all ages and can be completely random. Bottom line this guy should not have a license or at least be working in a lab somewhere away from patients. DO NOT SEE HIM
5.0 Rating
February 16th, 2012
He treats our entire family and all have had great experiences!
Last year we changed HMO's which we had to change our pcp. We were referred to Dr. Cao by a Dr. friend who worked with Davis/Mercy. He has a great repore with my 2 boys and has always spent plenty of time with us. He asks them questions about school, sports, video games and answered all of our questions. We have spent time with Dr. Cao due to sport injuries and we get a referreal immediatly upon leaving. Staff is professional and friendly.
1.0 Rating
December 27th, 2011
He S U C K S
1.0 Rating
August 24th, 2011
horrible
1.0 Rating
December 30th, 2010
Terrible