Rate Now
Share Your Experience
Have you seen Dr. Huyen Nguyen?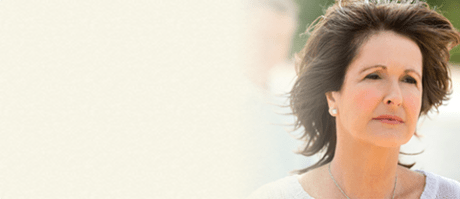 Metastatic Melanoma
The facts about metastatic melanoma, a serious skin cancer, including signs, symptoms & what happens to the body in each stage of cancer.
Quality Rating
Highly Satisfied
20 Ratings with 9 Comments
5.0 Rating
September 18th, 2015
I Miss Dr. Nguyen
I really miss Dr. Nguyen. It wasn't until she left Columbia last year that I've come to realize how good I had it. I have now seen 2 other doctors here and none can remotely compare to the kindness and expertise she had. She always spent FOREVER with me because I had such bad acne that wasn't responding to the usual stuff. My acne is better, but I come for annual checks and rashes and such and the other doctors don't seem as good. Sorry to see her go.
5.0 Rating
December 22nd, 2013
Awesome
5.0 Rating
December 16th, 2013
Dr. Nguyen is one of the best doctors out there. You can tell she really cares and will go the extra mile. She has a cheerful demeanor and more importantly, she really knows her stuff. I was told she is not taking new patients because she is so popular and busy but if you are lucky enough to get in, she is highly recommended!
1.0 Rating
December 10th, 2013
Awful - don't bother! I scheduled an appointment for a mole changing in appearance a full 4 months ahead of time! Then her office called after 2 months to inform me that she was not accepting new patients, and would cancel my appointment. Why did they schedule the appointment to begin with? Not a way to treat people, as far as I am concerned.
1.0 Rating
March 22nd, 2013
Aging Homemaker
You should consider a ZERO Star rating. The positive reviews may not be legitimate. I didn't rate the 3 of the categories because 1 star was TOO GOOD for her. Ease of appointment should have tipped me off. Never was I able to schedule a visit within a week. The waiting room had only 1 other patient (it's a group practice). He was taken almost immediately upon my arrival and I was taken 5 minutes (or less) later. Her assistant was personable, asked some preliminary questions, gave me a gown. The doctor breezed in about 2 min. after. Cheerful, energetic, and in a tearing hurry. I handed her a 1-page extensive history of skin, hair, and nail conditions, many of which dated back to childhood (I am now 57). She glanced at it, said, "Oh, chilblains!" And that was the end of it. Never looked at the forms I filled out reiterating the content of my history. She gave me a rush job exam, barely checking out anything (I am literally covered with a variety of skin abnormalities.) "Oh, they're all skin tags and they tend to increase with age." (For the record, I did my homework in advance of my visit. One particular website provided a list of skin conditions--there were 80 screens full! About 20 per screen. Ever hear of differential diagnosis, Dr. Nguyen?) She didn't spend 5 minutes checking me over, though she did write a prescription for sebaceous cysts (like acne without the inflammation) on my face that only appeared a year ago and are increasing. She couldn't tell me what the cause might be. (Because she doesn't know anything about cutaneous manifestations of internal systemic disorders. That was my impression. I was asking too many questions she couldn't answer.) The best part: When I checked the status of my insurance claim, I discovered she billed them $350! Multiply that by 12 for her "hourly rate." I am tempted to write to the utilization management department about this. No wonder insurance premiums and co-pays continue to rise, given the flagrant waste by some of our medical providers. Final question/comment: What is to prevent a friend or relative from writing a good review?
5.0 Rating
August 16th, 2011
Very grateful to Dr. Nguyen's expertise and compassion...
I've had so many skin problems my entire life that my first memory of a doctor's exam was from a Dermatologist. I wish all of my doctors were as thorough and compassionate as Dr. Nguyen. I always learn something new about my various disorders with each visit. After two years of losing hand fulls of hair a day, I thought that I was going to have to start facing the fact that I would inevitably go bald. I had seen five doctors who were unable to provide a treatment plan that was effective. I didn't have a lot of hope when I first saw Dr. Nguyen but she gave me several options and stuck by me until we found which one my body liked. I will be eternally grateful to her. It gives me great peace of mind to know that whatever surprises my body has in store, I have an expert physician and humanitarian in my corner!
5.0 Rating
May 3rd, 2011
Wonderful Experience
I have seen Dr. Nguyen on several occasions. She was recommended to me by a friend and I could not have been more pleased with my experience. She quickly made me feel at ease, listening attentively to my concerns and then conducted a thorough exam and diagnosis. She provided me with a range of treatment options, taking the time to detail the pros and cons of each. I have always gone with her treatment recommendations and have been extremely pleased with the result. She is amazingly competent, friendly and professional and I would not hesitate to recommend her (in fact i have to several friends and they have all raved about her). If you are looking for a top dermatologist in NY, look no further.
1.0 Rating
April 15th, 2011
Just interested in writing the prescriptions. As I was asking questions about my condition she continued to type the prescriptions and wasnt that interested in providing me detail on the condition. Remember you are a customer not a patient, it is in their best interest to not come up with a cure but a temporary resolution so you keep coming back!!
5.0 Rating
April 1st, 2011
Very knowledgeable and courteous. Put me at ease.
I came in to have an atypical mole checked. It had increased in size and I was scared it was cancer. Dr. Nguyen talked me through the signs I should watch out for and suggested that we have it biopsied. She was very professional and sincere at the same time. I was 10 minutes early to my appointment and was seen right on time. Thanks Columbia!
4.0 Rating
June 7th, 2017
5.0 Rating
May 27th, 2014