Rate Now
Share Your Experience
Have you seen Dr. Ian Archibald?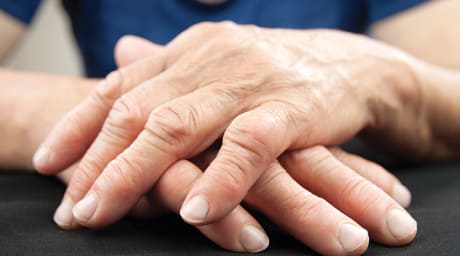 Osteoarthritis
Get the facts about osteoarthritis, including the symptoms and doctors who treat it.
8 Ratings with 4 Comments
1.0 Rating
April 19th, 2017
Very bad surgeon.
1.0 Rating
February 12th, 2016
My total knee replacement gone bad.
2.0 Rating
October 29th, 2015
Long waits & Unprofessional Staff
I'm sure Dr. Archibald is a good surgeon, but I sought care elsewhere. I'll explain. My first appointment with Dr. Archibald was less than favorable. I had already been diagnosed with a severely degenerative hip (bone on bone) by my neuro surgeon. Prior to my Carolina Orthopedic appointment in Gastonia I had already undergone 2 MRI's and a bone scan, which I brought with me to my appointment. The staff is loud and you can hear them talking about everything under the sun, including personal life matters and other patients. I arrived at my scheduled appointment and had to wait 2 hours before I ever saw Dr. Archibald. He immediately dismissed the MRI's and bone scan (he never even looked at them). An X-ray in house is what he said I needed. So I complied and proceeded into the lab where the tech had to keep "trying" to get a good shot of my severely painful hip. I was returned to the room and waited another 30 minutes before the doctor came in. He kind of treated me like what I was going through was no big deal and put me on the equivalent of ibuprofen. Told me to come back in two weeks. Needless to say I felt like I had just been treated at the land of mis-fit toys. I tried to call back and speak with his nurse several times to explain how much pain I was in. She did try to call me back twice at 4:55pm, they close at 5:00pm. I finally got in touch with the nurse and made another appointment. I arrived 10 minutes early and waited for 45 minutes in the waiting room alone before I was taken back. Then I waited another 25 minutes in the room with nobody ever coming in. This is where I made up my mind for sure that in no way at all did I want this practice to work on me. I left the room and explained to the front desk that that I was leaving and would like to have my co-pay refunded being I never saw a doctor. This alone was a task. Most of the staff had left for the day, so just finding someone to ask took 15 minutes. I expect my card will be refunded tomorrow when the staff returns and gets the computers turned back on... This is by far the worst experience I have ever had with a medical practice. I've had better service at the DMV! This review is not an attempt to slander Dr. Archibald, it's just calling a spade a spade. I have since found a very good doctor that spent some time with me and properly diagnosed me. Who's staff is second to none.
5.0 Rating
May 13th, 2012
DR. ARCHIBALD PERFORMED A L KNEE SCOPE ON ME. HE SHAVED MY MENISCUS, REMOVED PLICA, AND A SISK FROM MY MCL. MY HEALING PROCESS IS BY THE MOST PART PAIN FREE COMPARED TO EVERYONE ELSE I SPOKE TO WHO HAD THE SURGERY. MY KNEE DID NOT BRUISE LIKE THE OTHERS AND IT DID NOT FEEL LIKE HE TOOK A MEAT GRINDER TO IT. I AM MORE THAN 100 PERCENT PLEASED WITH HIS WORK AND I WILL NOT EVER GO TO A DIFFERENT DR IN REFERENCE TO AN ORTHOSCOPIC PROCEDURE.
5.0 Rating
January 4th, 2016