Rate Now
Share Your Experience
Have you seen Dr. Ian Boykin?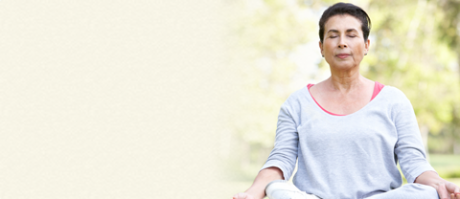 COPD
Get the facts about chronic obstructive pulmonary disease (COPD), including symptoms and complications.
Quality Rating
Highly Satisfied
50 Ratings with 12 Comments
2.0 Rating
September 20th, 2017
Conveyor Belt Doctor
A long time ago Dr. Boykin was a good doctor. Young & up to date on medical changes. Unfortunately he started spending more time with the drug reps than his patients. He also spends way too much time chatting (and not about work related things) with his staff. This leaves a patient sitting up to 20 minutes then he rushes to office visit. He is quick to refer you to services "in his own building" but, beware, the equipment is outdated. When I brought a copy of one of his test to another doctor, he was amazed and actually wasn't familiar with the "old" readings. Still, I will keep my next appointment, why, because I guess I still have hope of the return of the doctor I used to know. Besides, he's only a GP, good for colds & the such.
5.0 Rating
January 31st, 2017
5.0 Rating
June 24th, 2015
5.0 Rating
May 26th, 2015
excellent doctor
5.0 Rating
January 23rd, 2014
All around Excellence
Dr. Boykin is sharp, pleasant and experienced. He is very thorough and knowledgeable. He looks at his patients as a whole, rather than at their various "parts." I have confidence in him and trust his expertise.
2.3 Rating
March 22nd, 2013
Yes my wife and I just got a letter to say they did not want to see us anymore. Yes they are rude and I only saw the Doctor a couple of times and my wife never saw him. He seems to be out of the office a lot. My wife fired the nurse practioner once but felt bad and went back. I told her my wife was having serious side effects but said I don't want her off the drug. She obeyed her until she could not breathe. They also said things in front of other patients that were mean. Your wait time is offer and there are lots of drug companies that come in . I have called my insurance company and ordered all my records . There billing is faulty to. I would not recommend this office to anyone. I don't know if the Doctor knows everything that goes on. I am glad we are leaving .
1.0 Rating
February 8th, 2013
Very Irritated
This doctor told me I was fat - obese even. I'm a size 12! I have weighed heavy my entire life. I may be out of shape at the moment, but not fat! I have always had a lot of muscle. According to www.bbc.co.uk/health: "Although BMI gives us some idea of the health risk associated with being a certain weight for your height, it's just an approximate means of assessing body fat and risk to health. It doesn't allow for weight from muscle."
1.0 Rating
August 17th, 2012
Horrible Experience
I set up an appointment with Ian Boykin M.D (who apparently I didn't get to see because he was on vacation) and as soon as my husband and I walked into his office I was greeted with disrespect. Nobody seemed to know what they were doing and why I was there. (I was there for a physical for my swim team) one of the nurses laughed at my bad eye sight saying, "I hope your not going to apply for a CDL!" Who talks to their patients like this?!! The main nurse took me to the restroom for my urine exam and when I came back to the room my husband informed me that one of the employee's made a rude remark about me saying, "she does not know what she is talking about, she cannot just pick and choose which immunizations she needs."When I confronted the Nurse Practitioner (Danielle S.) about what he had heard her response was "That wasn't me! The girls talk...." The amount of unprofessionalism on her part is disturbing and exacerbating. After several other rude comments and me fighting the urge to run out in a fit of anger. I can say this has been THE MOST unprofessional, rude, hateful, unpleasant experience I have ever had as a patient. I would NEVER recommend Dr. Boykin or his office.
5.0 Rating
November 26th, 2011
1.0 Rating
January 25th, 2011
Would not allow this doctor to treat my dog. My father went to him for one year complaining of chest pain which my father thought was due to an injury he had sustained. Dr. Boykin agreed and gave him pain medication and muscle relaxers. My father went back every two to four weeks because the pain kept getting worse, only to recieve stronger pain medications. This went one for over ine onths, at which point my mother insisted he see someone else, which he did. That doctor immediately sent him for an MRI at which point we were told he has stage 3-B lung carcinoma. If dr. Boykin knew what he was doing he would have caught this much sooner and given my father a fighting chance, which he now does not have. The worst part is after seeing him for the same complaint so many times, not only did he not order tests sooner, even a simple chest x-ray, when my father did not return, he never followed up to see why he did not return or to check to see if his symptoms ever improved. As far as i am concerned, Dr. Boykin should not be practicing medicine and i would not recommend him to my worst enemy. I will never, ever forgive him for not finding this cancer sooner.
Nearby Doctors

Dr. Ian Boykin is similar to the following 3 Doctors near Fort Pierce, FL.

Dr. Paul Swanson

Hematology and Oncology, Internal Medicine, Medical Oncology

Fort Pierce, FL 0.05 mi