Rate Now
Share Your Experience
Have you seen Dr. Ian Levenson?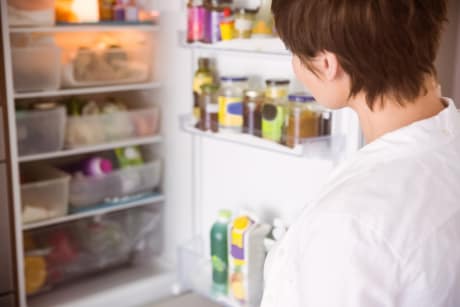 Binge Eating Disorder
Get the facts about binge eating disorder, including symptoms, causes and related conditions.
35 Ratings with 16 Comments
5.0 Rating
September 5th, 2016
Doctor Levenson is a great doctor. I have needed referrals several times and have been impressed with all of them. Ginger is the best phlebotomist I have ever known, ( I have had allot of blood draws over the years) and I can't say enough good things about this doctor and his staff. Professional, knowledgeable, and extremely helpful. And Dr Levenson calls after the appointment every time to make sure things are fine.
5.0 Rating
April 13th, 2016
Years of terrific service!
Dr. Levenson took terrific care of my family when my boys were born and for years after. What great bedside manner, particularly with my children. Now my eldest is 29 and remembers Dr. Levenson warmly. I am always sad when my insurance changes and I have to switch to Kaiser. Now I get to be a patient of Dr. Levenson once again and I am so pleased!
5.0 Rating
January 5th, 2016
Great Practioner
5.0 Rating
February 20th, 2015
5.0 Rating
December 18th, 2014
Excellent medical service
I have had nothing but a very positive experience with Dr. Levinson and his staff. I note here that his nurse, Ginger, is competent and helpful. Dr. Levinson is very knowledgeable and responsive. I am recommending his practice to my friends.
1.0 Rating
May 21st, 2012
Members only
I had frozen shoulder from a skiing accident that he said was just arthritis. I also had an umbilical hernia that he said was only cosmetic and my insurance wouldnt pay for it. My new Doctor was shocked and when he saw it and said I needed surgery immediately. I have a new Dr because Dr Levinson wants you to become a member to see him. You will have to pay him $100 a month or $200 if you have a family to see him so he can misdiagnose you.
3.7 Rating
September 28th, 2011
Beyond the norm
Dr Levenson goes beyond the norm. His thorough blood work found a disorder that no one else had found and probably wouldn't have until it was too late. I'm quite convinced that he has extended my life!The down side is that he is also far beyond the norm for wait times. I contribute this to the time he takes with each patient.
3.7 Rating
August 15th, 2011
5.0 Rating
May 23rd, 2011
1.0 Rating
May 16th, 2011
I can't believe that he still has his clinic.
Every time I visit this office I have a minimum of an hour wait to see ANYONE in this office. Last time I had to go in, I had to wait and hour and half before I saw the doctor and he spent a whole 3 minutes talking to me. And he only came into the room after I complained to his front office staff. His staff are also extremely rude and need to understand the customer service side of medicine. The only medical professional that has given me any kind of accurate diagnosis is the nurse practitioner.
1.0 Rating
August 26th, 2010
I give up
After seeing Dr. Levenson for many years (I am not a Dr-hopper!), I have reached the limit of my patience and will be seeking routine care elsewhere. I am tired of:1) His rude, inefficient and impatient office and nursing staff. 2) Need for repeated calls by myself and my pharmacy for simple refills3) VERY long wait times in the office 4) Little to no empathy from Dr and staff when I have been waiting upwards of an hour to be seen5) Rushed bedside manner6) Frequent billing errors resulting from staff failing to record my pmt of co-pay at time of service. I now always insist on a receipt7) Poor records-keepingWhile I think Dr. Levenson is a good diagnostician, my overall experiences have been poor. I look forward to a much more positive relationship with my next Dr and staff.
1.0 Rating
December 7th, 2009
Terrible doctor and office staff
I have had a number of experiences with Dr. Levensons office ranging from a full physical to blood work to simple prescription refills and I am sorry to say that I have had a bad experience every time. On each office visit I waited at least 30 minutes to be seen and waited even longer once I was back in the exam room. He was in and out during a physical dealing with other issues and was annoyed when I asked him questions. I take medications regularly and I still have not been able to get his office to refill my meds on time or accurately. It was up to my pharmacy and myself to keep calling them to get the refill done right.If you have an option to see another doctor I would highly recommend it. Dr. Levensons office is very unprofessional and will leave you frustrated and possibly waiting on them to get a medication or test result that you urgently need.