Rate Now
Share Your Experience
Have you seen Dr. Ian Ross?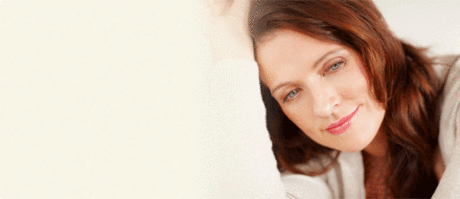 Epilepsy
Get the facts about epilepsy, including the different types, symptoms and causes of the condition.
21 Ratings with 12 Comments
4.0 Rating
June 23rd, 2016
5.0 Rating
May 19th, 2016
1.0 Rating
December 15th, 2014
5.0 Rating
November 10th, 2012
I've had a lot of surgery over the past few years but there have been few doctors that actually stood out as being excellent. Doctor Ross definitely did. He was kind and very focused on listening to what problems I was having. He diagnosed me accurately and we were able to schedule surgery quickly after he answered my many many many questions. He did an excellent job and was very kind to me when I was in the hospital. I could tell he was busy but he lingered to chat for a minute when he was seeing me in my hospital room. He seemed genuinely thrilled when I showed him how much better I was doing at a follow up visit. I don't know where I would be if it weren't for him.
5.0 Rating
May 15th, 2012
1.0 Rating
November 9th, 2011
Don't call us, but he WON'T call you
A family member had neck surgery and was told by Dr. Ross that it would only be "a few days" before going home. Two plus weeks later at a rehab location and with zero calls about how things were progressing, we had to finally call him for an appointment. Dr. Ross refused to see his patient in rehab. Instead, he insisted on having the patient transported to his office, since he said that he 'hates nursing homes' and just 'doesn't go there', even though his office is less than a five minute walk from the rehab unit and can be SEEN from his office.
5.0 Rating
March 28th, 2011
Best Surgeon Ever
I picked Dr.Ross out of the phone book, desperate for back surgery, the surgeon that had been recommended to me had a waiting list of 2 months, I got in the following day to see Dr. Ross.He explained the procedure to me and all that could happen for and against surgery and gave me the decision, of which I made, to have surgery after being in acute agony for 3 weeks. Not only is he a great surgeon he is also caring. After being in agony and unable to move, after the surgery the pain was gone immediately. He truly is an angel from heaven. Thanks so much Dr. Ross.
3.7 Rating
March 16th, 2011
The Best in Southern California
Dr. Ross absolutely the best, he is the man with the golden hands. God had sent an angel and saved my life. Dr. Ross performed brain surgery on me while I was awake. I had an aneurysm. Today, Im still crying, thanking God and my Dr. Ross.
3.7 Rating
January 4th, 2011
Honest, Caring and Professional
It was merely by chance that I was blessed with getting Dr. Ross as my neurosurgeon. As I was in the ER at the time of my neurological diagnosis, I was told he would be performing the surgery to rid me of a very dangerous and frightening problem. He was direct, focused, and yet caring in his treatment of me before and after my surgery. I found him to be a no-nonsense doctor who is both honest and kind in his delivery of treatment. His sense of humor is witty and he seemed to appreciate this patient's humor and crankiness - especially during my recovery.I found my whole experience with Dr. Ross and his staff as helpful, positive and encouraging. They all were quick with any and all disability paperwork and it was easy making appointments with very little wait-time in the office.Who knew I would be getting a top-notch physician that day in the ER? He's definitely a keeper for any future neurological problems.
5.0 Rating
January 3rd, 2011
Very happy with Dr Ross and my surgery
Dr Ross was highly recommended by my primary doctor. At my first visit, Dr Ross immediately diagnosed my condition and explained to me in great details all my options. He answered all my questions and addressed all my concerns. I am very pleased with Dr Ross and his expertise in Neurological Surgery. Right after surgery, I knew this was the best decision I made, thank you Dr. Ross!!
1.0 Rating
August 31st, 2010
Absolutely horrible bedside manner. Kept taking calls during exam room visit then I would hear him outside the door joking with staff and discussing lunch orders. Very glib, insensitive to patient concerns and full of himself. Would ask questions but then would not listen to the answer. I RAN out of the office and immediately made an appointment with another doctor.
1.0 Rating
August 23rd, 2009