Rate Now
Share Your Experience
Have you seen Dr. Ian Johnson?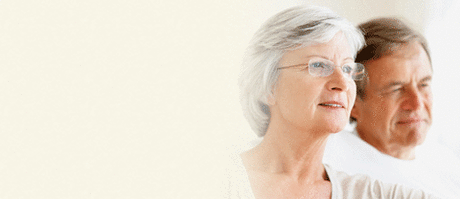 Alzheimer's Disease
Get the facts about Alzheimer's Disease, including the symptoms and stages.
35 Ratings with 10 Comments
5.0 Rating
August 15th, 2016
Alif fusion one level lumbar
5.0 Rating
July 20th, 2016
I love dr johnson and the whole team off of friant road. From the receptionist andrea to the physical therapist manuel and the receptionist in there(nalee therapy secretary) my dad has had 2 surgeries from dr johnson and his spine is having less pain and he has started walking within 3 weeks of surgery(couldnt barely stand even with help before surgery).Dr is so kind and funny my dad really trust him and feels at ease coming to him.he does GREAT WORK
1.0 Rating
July 15th, 2016
Does not come to see or speak with you after surgery.
After an extensive lumbar and spinal cord involved surgery, my mother was left on her own in the hospital and neither the doctor nor his PA came by to give my family ANY update on the outcome of my mother's surgery nor to check on her status. After calls to Dr. Johnson's private office, we were rudely directed to take it up with the head nurse at the hospital or to contact the neurosurgery department. We are still waiting for anyone with any information to give us an update on the surgery more than 24 hours after its conclusion. It is unacceptable for a doctor, regardless of their self-determined work load, to not provide a family or patient with an update after an extensive surgery. There are numerous similarly trained and qualified doctors out there who would provide the post-op care needed for this type of surgery, and I would recommend seeking them out over utilizing Dr. Johnson's services.
1.0 Rating
April 29th, 2016
I thought was just me being frustrated with the follow up till I read the other reviews. I'm not alone. What a terrible experience with his PA. Never saw the DR again after the hospital. I didn't know what to expect. I pleaded with the office to make sense of the poor communication and service after surgery. They just ignored me. Never called back. I had to go to another office.
1.0 Rating
February 16th, 2016
1.0 Rating
December 18th, 2015
1.0 Rating
December 16th, 2015
Fresno Office not to good.
Once he is done with surgery, there is no follow up with him. He is too busy to deal with any patients. His PA is who will deal with you, and he is not very good. You will get much more information using Google. Setting up a appoint with his office in Fresno is like pulling teeth. His office is terrible and I mean terrible. They will let your paperwork sit on their desks for weeks before calling you. And if you call them it takes them days to return your calls. His relationship with patient is zero. Once he is done operating on you, you will never be able to see him again. He is normally out of his office for weeks at a time. If you try to get any paperwork signed by him, such as papers required by your employer, it will take weeks, and the PA does not have permission to sign your workman's comp or disability papers or anything else. I could go on for a hour about all the things I didn't like. The PA could not even give me a estimate of how long before some of my pain goes away. He said you need to go to a physiologist for that information. Also you have to wait a long time at any given appointment for the PA to even show up to talk to you. The reason I say PA is that you will never get to see the doctor except for the one time that he meets with you to tell you how much you need back surgery. He is good salesman and dresses very nice, the one time that you will see him. If you want to have any relationship with your doctor after surgery stay away. Your on your own after surgery even if you are in terrible pain. I paid $200,000 for the operation and they won't even return their phone calls, how sad. And that is not a typo, it was $200,000. The Doctors surgery might be ok, but the office is terrible. And he is responsible for his terrible office. Plus if you have a problem he needs to be able to handle it. Again it takes weeks to get a hold of him, for he is always out of town.
5.0 Rating
May 29th, 2015
5.0 Rating
April 13th, 2012
Extraordinary Doctor
Dr.Johnson is the most compassionate doctor that I have ever met. He gets to know you on a personal,and health level. Dr.Johnson was honest,and saved my life. I will be forever gracious to him. He is a angel in the life of everyone he comes in contact with. He wears his heart on his sleeve and always greets you with a wonderful smile. Dr.Johnson you are missed so much by our family. Good luck and much love in your new location. If you ever come back PLEASE inform me.
5.0 Rating
May 13th, 2009
3.0 Rating
April 28th, 2017
4.0 Rating
April 18th, 2017