Rate Now
Share Your Experience
Have you seen Dr. Ifeoma Okoronkwo?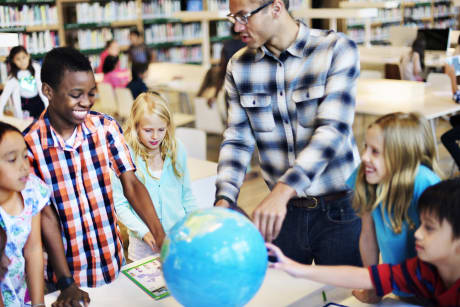 Autism Spectrum Disorder
Get the facts about Autism Spectrum Disorder (ASD), including the different types and the most common symptoms.
34 Ratings with 14 Comments
5.0 Rating
May 11th, 2017
GREAT DOCTOR AND PRACTICE!
2.3 Rating
May 19th, 2014
Follow up is poor
I at first thought she was very compassionate and attentive, then on subsequent visits I noted that she doesn't follow through on phone calls she is supposed to make. I think that she is not the doctor for me, although she does appear very knowledgable, but I prefer a steadier and more focused doctor.
1.0 Rating
October 9th, 2013
I went to her for botox for my neck and upper back. Initially I thought she was wonderful - she listened to me, seemed to understand my pain syndrome. Iniitally, the botox injections were very helpful. Subsequent botox injections were not only not helpful, but left me weak (which turned out to be permant) and with temporary difficulty swallowing. On subsequent visits, Dr. Okoronkwo did a 360 degre turn - she yelled at me that I was non compliant - I had no idea what she was talking. I did everything she told me to do - she never gave me any follow-up instructions other than repeat botox in 3 months. I initially thought she had mixed me up with another patient who was non compliant but as I continued to see her, I realized that she is a little crazy - at times very nice and at other times totally accusatory and argumentative. She did not want to hear about the side effects and denied that anything she could have done could have caused permanant weakness of the areas she treated or that it could have caused swallowing difficulties. The swallowing difficulties which occurred after the botox were pretty dramatic - I could not have made them up or imagined it.
1.0 Rating
July 29th, 2013
Terrible Doctor!
5.0 Rating
March 18th, 2012
Highly knowledgeable physician. Confident in her diagnosis and treatments. Followed up with her regulary with excellent results. Very compassionate, respectful and goes out of her way to help. Always looked forward to seeing her. Didn't care much for the office staff where she works, but that's a small price to pay to be treated by this doctor.
1.0 Rating
February 21st, 2012
This doctor treated me like a criminal when my back pain became worse - calling insurance companies to make sure I wasn't getting drugs elsewhere. I did everything requested and while she seemed nice at times, at other times I was melting on the floor with embarrassment at her insinuations that I was a drug seeker when all I want is to be well.
2.3 Rating
August 23rd, 2011
On second thought, not great
5.0 Rating
August 17th, 2011
Excellent person and physician
Having seen 50-100 physicians over the years, I can honestly say that I was very pleasantly surprised by Dr. Ok. She was warm, very thorough, and gave clear explanations. She was one of the rare physicians who LISTENED to what I had to say. Her conclusions were all accurate and her recommendations were voiced repeatedly by others.I recommend her without reservation.
3.7 Rating
June 7th, 2011
Great at appointment, poor follow up
She spends time explaining things and really trying to understand what is going on at appointment. I also appreciate the conservative approach (simpler meds and PT verse things like surgery and shots). BUT she is very poor at follow up - getting back to you if you have a question or with test results - it should not take more than a day or two to get a call back (even if from someone else on staff) instead it seems it takes numerous calls and weeks. Still, she seems to know what she's talking about and wants to be helpful and has a great in office manner.
3.7 Rating
March 11th, 2011
good experience
I told her of a med I didn't want to take that she suggested and she was immediately responsive and thought of something else. Follow up after tests could have been better but I like that she seems to start with a simple, conservative approach and go from there. Still early in treatment but so far I like her.
1.0 Rating
February 21st, 2011
she thinks she'e really great but actually.....
5.0 Rating
November 22nd, 2010
Don't let the rating fool you! Wonderful, caring, compassionate doctor
I can't say enough good things about this doctor, she was the 1st doc (after trying 4 others, all rated 4 stars)that really took time to sit with me and try to really understand my pain. She was wonderful, both with getting me on the right meds and setting me up with alternative therapies like accupuncture & massage. She's just GREAT!!
Nearby Doctors

Dr. Ifeoma Okoronkwo is similar to the following 3 Doctors near New York, NY.