Rate Now
Share Your Experience
Have you seen Dr. Igor Siniakov?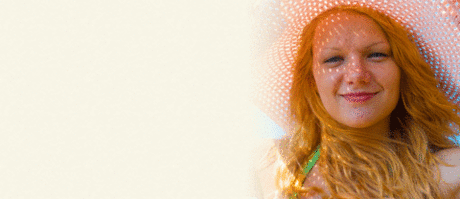 Skin Cancer
Get the facts about skin cancer, including the different types and symptoms.
37 Ratings with 13 Comments
3.0 Rating
July 19th, 2016
5.0 Rating
September 4th, 2015
Wonderful Doctor!
5.0 Rating
January 12th, 2015
5.0 Rating
December 21st, 2013
good with acne
5.0 Rating
December 2nd, 2013
very thorough
Dr. Siniakov found my cancer after two other doctors blew it off as a "spot". I owe this to my wife who insisted I see a specialized dermatologist like him. For the two subsequent years, his checkups are always 'fast and furious' but he is always meticulous in searching every spot...even between my toes.
5.0 Rating
November 5th, 2013
Very nice doctor
I was very shocked to see the reviews from some of the parents on this site. My daughter (15) has been seeing Dr. Siniakov for a year now for some planters warts on her foot. He is always very friendly, and spends time with us answereing our questions. He actually asked my daughter how school was going and if she was going on to colledge. He asked about her grades and told her some of the things she could major in that would be good for her future. He is a great doctor and I think he has a great bedside manner. I really enjoy his personality as well. My daughter thinks he is a good doctor as well. The last appointment we had with him I forgot about and showed up 45 minutes late. I came in to say I was very sorry and to reschedule. The staff said no problem and said that the doctor could still see me. We only waited for 6 minutes before they called us in. That is great service.
5.0 Rating
June 17th, 2013
a man of few words...very effective
After six months of bouncing from Doc to Doc, I finally got into see him from Dr. Chander. This guy is no Oprah... and he does not waste time with chit chat. The appointment was short and sweet. I undressed, he took a look at my skin problem and gave me the drug to fix it. Two weeks later, presto....unsightly rash was gon. Very satisfying.
5.0 Rating
February 16th, 2013
Excellent
I had a rash on an area of my body that my family and several other doctors had tried various creams. When I finally saw this MD, he immediately identified it as a cancer and took a piece. Then he sent me to another MD who took it out. Dr. Siniakov is very SMART and knows what other doctors miss. I feel lucky to have seen him and he and he saved my life.
3.7 Rating
August 10th, 2012
He's a very intelligent doctor, I picked up on that right away, but I still don't know EXACTLY what I have on my hand even though I was given a prescription... I felt like it was a 'wham bam thank you m'amm here's your script' type of visit and off to the next patient while his assistant is left filling out the script. I as well could hear him and his assistant laughing about the previous patient out in the hallway before they came into my room. Bedside manner us always a plus because no matter how knowledgeable of a doctor you are, it's something that can make or break you...
5.0 Rating
May 20th, 2012
Happy
I have been having severe issues with acne over the past few months. I was so impressed with the knowledge Dr.Siniakov had and the care I was given by him. He also checked my moles and answered all my questions. I was very impressed with the care I was given. It is very nice to have a Dermatologist come to Sault Ste. Marie.
5.0 Rating
July 24th, 2011
Great experience
I had a horrible rash that had been ongoing for months. I had seen many Doctors about the rash and had tried many creams and still no relief. The minute Dr. Siniakov saw my rash he was able to tell me it was eczema and treat the problem. I was very happy with the staff and his bedside manner. I felt he was very caring and I would highly recommend him to any of my family and friends.
5.0 Rating
December 16th, 2010
WOW.... Smart Doctor!!!
I had a rash that had no diagnosis for months.. I had seen many doctors and was given creams, ointments but nothing seemed to work.. Dr.Siniakov took one look at me and had a full diagnosis and treatment plan within fifteen minutes of my appointment.. I highly recommend him to all my friends and family, who just like me find him very skilled with a wonderful bedside manner..