Rate Now
Share Your Experience
Have you seen Dr. Ikenna Adugba?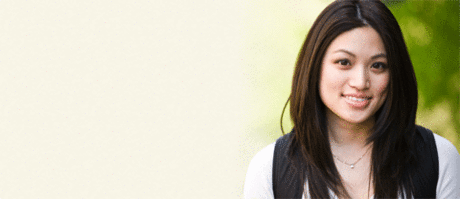 Birth Control
Get the facts about birth control so you can decide which type is right for you.
30 Ratings with 10 Comments
1.0 Rating
May 16th, 2017
I have never felt mistreated and disrespected till I walked in to this clinic. There are two ladies at the front desk. One of them, she completely has no idea what she is doing, and she always had to ask the other lady about anything I would ask her. The other lady is the last person you ever want to deal with. She was very disrespectful and rude. She has been all hostile and raising her voice on me. When I told her that I wanted to complain to the doctor, she started laughing just like if she already knew that he wouldn't do anything. As a matter of fact,the doctor did not take my complain into consideration, and she was just laughing there. I would definitely never be back to this facility. The people are very disrespectful and they always have some issues; like the printer or fax isn't working. She has litteraly been telling me the same thing for two weeks, they could have fixed it at least...They will always make you wait and take their sweet time. There are plenty of doctors out there, stay away from this one. You would not want to deal with those people. I wish I had read the reviews before. I would not even give them one star, but that's as low as it can go.
4.0 Rating
July 18th, 2016
This doctor office has had it bad reviews for over some years now.. and some of the the reviews I have read may be true and then they may not be true there is two sides to every story.. like the latest review I read.was talking about the staff members and the manger.. in my experience at the office I have seen patients at the window yelling and screaming at the girl in the window because she can't get what she wants.. so the manger comes up and starts talking to the patient.. and the patient gets louder so the manger voice gets loud to but in a nice calm manner ask patient to calm down and stop yelling never once rude but loud and firm.. there is a diffrence between rude and firm.. some patients take it as rude because they din't get there way.. I saw it as firm and said good for her... people do not come on her and bash the office and staff because you had a bad experience .. or didn't get your way..this office is getting better.. so don't always go by what you read some people are angry ... And now this place is under new rules and the patient do not like it .. but all I can say is that manger is going by all rules and state laws... and I think this is what people do not like.
1.0 Rating
April 11th, 2016
WORST clinical experience ever. Walk in clinics give better service.
rescheduled last minute multiple times, 3 hours past appointment time to be seen. Md drew labs wrong, no MD signature on new lab slip, office refusing to send lab results to new MD because we refuse to ever go to that so called Clinic that has not even an NP on staff to help. Staff is rude and can't be bothered to communicate the long wait and offer rescheduling...
1.0 Rating
February 18th, 2016
RUDE!
I am appalled at how the staff is allowed to speak to their patients. The office manager is one of the most rude individuals that I have spoken to in such a long time. If you like to be treated with respect, do NOT go to this office. You will not get the treatment that you deserve from his staff. The doctor is nice, but it is not worth it with the way his staff speaks to you.
1.0 Rating
October 5th, 2015
2.0 Rating
September 5th, 2015
1.0 Rating
February 28th, 2015
They couldn't draw blood. When they finally did, I never received results. I called & results was on doctor's desk. I called 3 most later & they gave me results. They said they couldn't get in touch with me. They said my phone # and address was wrong and I updated it at my last appointment when they drew my blood.
5.0 Rating
May 1st, 2012
BEST DOCTOR I HAVE EVER HAD!!... HORRIBLY RUDE STAFF
HE IS A WONDERFUL DOCTOR AND WORTH THE WAIT. HE MAKES ME FEEL SO COMFORTABLE AND TAKES THE TIME TO ACTUALLY LISTEN TO ME. HE IS NEVER TRYING TO RUSH OUT AND DOESN'T MIND IF I HAVE MANY QUESTIONS TO ASK. I ALWAYS WALK OUT OF THERE FEELING LIKE MY PROBLEM IS SOLVED. THE ONLY BAD THING IS HIS UNPROFESSIONAL STAFF. I HAVE NEVER BEEN TO A PLACE WHERE THE STAFF IS SO RUDE AND LOUD. YOU CAN HEAR EVERYTHING THEY SAY ABOUT THE OTHER PATIENTS AND ALSO ABOUT THEIR PERSONAL LIFE. THEY ARE LAZY AND VERY RUDE! I HAVE RECOMMENDED HIM TO A COUPLE OF MY FRIENDS BUT THEY JUST COULDN'T PUT UP HIS STAFF. I PUT UP WITH HIS STAFF BECAUSE I KNOW I WILL NOT FIND ANOTHER DOCTOR LIKE HIM.
3.7 Rating
December 6th, 2011
Great Doctor, Terrible STAFF!!
I really like this doctor. I think he is very confident in his line of work. It took almost 2 hrs to see him though. But when I did see him he spent enough time with me to feel I was important and so was my problem. Everything else about the office and majority of the staff (not all and I mean like 1 person) was terrible. The staff is rude, doesnt acknowledge you and their thoughts of HIPPA LAW- Whats That? They talk about all kinds of private things to everyone. I went to the drs. office one day and went back the next with a different family member and the girl says in front of the other family member OH DIDN'T I JUST SEE YOU, YA I SAW YOU YESTERDAY and started talking about it in front of the family member. I even called the office to help out my family member find out about his their meds and one of the office staff yelled at me saying I JUST PUT THEIR CHART BACK AND SAT DOWN IN MY SEAT. IT'S WHOSEVER RESPONSABILITY TO TAKE CARE OF HIM TO REMEMBER WHEN THEY LAST GOT THEIR MEDICINE! Can you believe that crap?! I was so pist. So now im changing drs. I don't want to. I like the dr. I can't stand the staff. Too bad.
1.0 Rating
July 8th, 2009
I have been diagnosed with a debilitating disease and he has shown no concern over blood work results and letting me know what the results mean. I would not recommend Dr. Adugba to anyone. His office is the most unorganized medical office i have ever seen. Files were laying all over the floor behind the counter, the receptionist was making phone calls and repeating patients information loud enough for the waiting area to hear. It was easy to see the entire office and patient areas were a complete mess.
5.0 Rating
March 14th, 2017
5.0 Rating
March 14th, 2017
Nearby Doctors

Dr. Ikenna Adugba is similar to the following 3 Doctors near Denton, TX.

Dr. Siva Sontineni

Interventional Cardiology, Internal Medicine, Cardiovascular Disease

Denton, TX 0.06 mi