Rate Now
Share Your Experience
Have you seen Dr. Imelda Sia?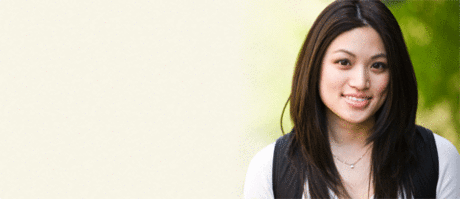 Birth Control
Get the facts about birth control so you can decide which type is right for you.
38 Ratings with 12 Comments
5.0 Rating
April 10th, 2017
Dr. Sia is a loving and caring doctor. My family and I have been under her care for over 10 years She is a very busy doctor with several patients who I believe had trusted her so much just as we do since no matter how long we wait for our turn to be seen and treated we know we are given the right treatment we need. She takes time to listen to everyone and treats you like her own family. She addresses all your issues and concerns. She is not only a doctor but a friend we can consider as well
5.0 Rating
December 9th, 2015
2.0 Rating
March 26th, 2015
Best go to the convenient care
Besides waiting almost 2 hours to get into a room, then waiting 1/2 hour before she came in, she told me after an MRI said I have a bulding disc in my neck and past she had put me on a weight restriction of zero pounds . Then tells me that it's only a slight buldge. And why am I not working, with the problem still causing pain and discomfort just from getting dressed. Returning to my work would be writing and much movement in for I am right handed. Should I teach myself at 45 to be left handed I asked her. She rolled her eyes, said nothing and left the room. Not professional. Only good thing I will say, is getting an appointment is easy. Only to be packed in her office like sardines. And waste time sitting there.
2.3 Rating
November 1st, 2014
very poor doctor
You wait forever for an office visit, she takes in walkins which then makes it worse. My 86 year mother has had this poor doctor because she does not want to look for another, does not return phone calls from us or the pharmacy after she messes up the prescription. Only doctor I have even seen that has all bad ratings. The only good rating was she takes all people, yes because it is the money not the good service.
1.0 Rating
March 10th, 2014
This person should not be a family practitioner. They are so rude and unfriendly-I will not be returning! The doctor made my son wait over 3 hours before she saw him. My son had back soreness and she told my 18 yr old son to go to the hospital and get x-rays done at Alexian brothers....this ended up costing us $800. She then recommended us to a specialist for his back. When we took him to the specialist with the X-rays the doctor said the X-rays were no good and they needed to be redone. They took new X-rays at his office for the cost of the $40 copay! Dr. Sia WASTED OUR TIME AND OUR MONEY sending our son to the hospital for X-rays. She doesnt know what she is doing. Then when we called to complain they were VERY RUDE and unapologetic. I would never send my friends or family here. My experience here was truly horrifying. The staff here was rude and unwelcoming. Totally not a family environment at all. That appointment was a complete waste of time!
1.0 Rating
October 10th, 2013
Disgusting
I made an appointment to get my blood drawn for a cholesterol check. I fasted the night before at 9pm because my appointment was at 10:45 am the following day. I arrive at dr sias office at 10:40, and Ricky, the front desk receptionist asked me what I was there for, he should have known right off the bat. So I wait and not until 11:30 am does he ask for my insurance info which should be done right off the bat as well. So I continue to wait again after giving my insurance info. 12:15 pm.. Remember I haven't eaten in over 12 hours now and to too it all off there is at least 3 people ahead of me and to pour salt on the wound Ricky is ordering Chinese food for the staff. This please is awful, do your research and find someone better, I did! It's funny how Ricky said they're so busy but if you look behind the desk, they aren't doing anything that an extra staff member couldn't have helped out with and he had enough time to order food. Almost 2 hours I waited while fasting, unacceptable.
2.3 Rating
May 14th, 2013
Great doctor but needs a new medical assistant.
Dr Sia is nice, but is overshadowed by the medical assistant (Ricky)'s incompetence.
2.3 Rating
September 8th, 2012
1.0 Rating
November 12th, 2011
I wouldn't allow her to treat my dog!!
1.0 Rating
September 3rd, 2011
Be prefare to wait 2.5 to 3 hours before she can see you. I will not recommend
I have this doctor for a while but it makes me mad waiting for 2.5 to 3 hours most of the time. She spending only 5 to 10 minutes to you. I don't recommend this doctor at all. I already changed her with another doctor I was in an out only 25 minutes with good service and his spend more time listening to my condition. He gave me a referral to see the specialist.
1.0 Rating
June 19th, 2011
1.0 Rating
April 25th, 2010
nothing good
Nearby Doctors

Dr. Imelda Sia is similar to the following 3 Doctors near Bloomingdale, IL.