Rate Now
Share Your Experience
Have you seen Dr. Imran Iqbal?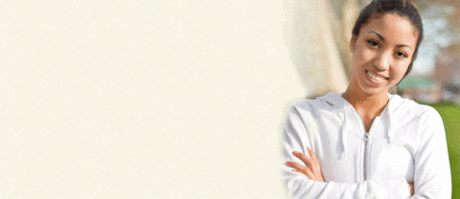 Lupus
Get the facts about lupus, including symptoms, risk factors, and the different types.
24 Ratings with 15 Comments
3.0 Rating
April 6th, 2017
4.0 Rating
June 22nd, 2016
First Visit
1.0 Rating
April 15th, 2016
Worst Experience I've Ever Had With A Doctor
Very rude and impatient. Made me feel as if I was wasting his time and not giving him the answers he wanted to his questions. I work in the medical field and have never had an experience with a doctor who is as apathetic as this one. He asked me a question that had nothing to do with my medical care whatsoever and when I looked at him weirdly he told me never mind and not to answer it. His MA was extremely nice and I felt he did a thorough physical exam however I do not think I will return. I've never left a doctor's office feeling as offended and frustrated as I was with him. I would rather have a kind and compassionate doctor who actually listens to my concerns.
1.0 Rating
January 15th, 2016
Don't waste your time and money
I did not feel that Dr. Iqbal took my past medical history and my current labs results into account when making a diagnosis. He does not spend time with his patients enough to know exactly what is going on. I felt he did not listen to me, and just kept writing prescriptions for medication that did not help. I wasted money and time with this doctor. I would not recommend him.
1.0 Rating
January 14th, 2016
I do not recommend.
5.0 Rating
November 20th, 2015
1.0 Rating
April 2nd, 2014
RN
1.0 Rating
August 15th, 2013
physcian Attitude and the Co-pay collection policy
After my husband has been seeing Dr. Igbal for at least a year and a half his rheumatoid arthritis has not been in remission. My husband was on Enbral by previous MD, (whom moved out of the country) and was in remission. Dr. Igbal changed him to Cimzia and it does nothing! On first visit Dr. Igbal was plesent and friendly but on every visit sience then he has walked in the room appearing angry and distracted. We are on limited income due to my spinal cord injury and being on disability after 25 years as registered nurse. On my husbands last office visit I had made previous arangements with this office to make $40 co-pay in 2 weeks. When he arrived he was informed that he must pay NOW. So, he was not allowed to see the doctor! He left and is without ANY of his meds. He is in a lot of pain and experiencing the debilitating extreme fatigue that comes with uncontroled rheumatoid.
1.0 Rating
April 21st, 2013
Horrible Doctor !!!!!!!
This is a warning to all future patients think twice before contacting this office the doctor is a awful!!! He has no respect for a women completely dismissed my questions treated me like I was less than him. I will be looking for a professional doctor and No Longer returning to this awful place. If I had the option to put a negative star believe me I would HORRIBLE service. I hope my review will help future patients from coming in.
1.0 Rating
August 30th, 2012
Unsymathetic as they come
3.7 Rating
August 29th, 2011
5.0 Rating
April 11th, 2011
Just Misunderstood
Dr Iqbal is a fantastic doctor. Yes, he scared me to death the first time I saw him. But he is just all business until you get to know him. I feel like he saved my life. I was suffering with RA and he kept telling me to hang in there. Eventually I hit the right drug. He totally knows his stuff which is the most important thing about a doctor to me. I have recommended many people to him. A bubbly personality - no. A competent professional - YES!