Rate Now
Share Your Experience
Have you seen Dr. Infanta Stephen?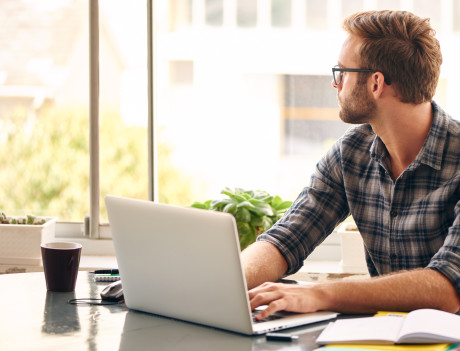 Adult ADHD
Get the facts about attention deficit hyperactivity disorder (ADHD) in adults, including the different types and symptoms of each.
39 Ratings with 15 Comments
5.0 Rating
December 27th, 2016
5.0 Rating
December 31st, 2015
RN MSN
I was referred to Dr Stephen by my orthopedic surgeon. I read the reviews and was concerned because most were poor. But I went because I respect my surgeon and trust him. I am glad that I did. As RN MSN I can be critical of doctors. I have been a nurse since 1968. I have been everything from a staff nurse to The Director of Nursing. Dr Stephen was professional, courteous and pleasant. She explained everything about the test procedure. I would return to her for future neurological services. I will recommend her to family, friends and neighbors.
1.0 Rating
December 15th, 2015
Do not waste your time with this specialist !
My visit was absolutely horrible. I left in tears. The office in general was untidy, outdated, and I felt as though I didn't even want to undress and be examined. The staff were stiff, impersonal , and rude. There was one behind the desk actually working, while the other two slurped their beverages and snacked on food. I did overhear one of the staff answer the phone and felt sorry for whoever was on the other end of the line for how rudely she was being spoken to. I was made to feel as though I was being a huge inconvenience in checking in for my appointment . The physician herself was cold, rude, and quite frankly , not educated in the condition I have although I found that she advertises she deals with this condition ( in addition to more common issues). She made me feel uncomfortable about my weight. ( I don't think making a face at someone whilst in your paper gown is appropriate under any circumstance.). Her knowledge about my condition was very outdated and archaic. She also inferred that my symptoms were completely unrelated to my condition, and I provided an MRI less than 6 months old. She read the report ( which confirms my condition) but did not view actual MRI. I generally felt she was cold, rude, culturally incompetent, and sadly outdated in her methods. I basically went looking for treatment closer to my home, however , I will be returning to Philadelphia to continue treatment. I do not recommend her services to anyone. I highly suggest to anyone who has a rare condition, stay far away from this physician.
1.0 Rating
November 21st, 2015
DO NOT GO TO THIS DOCTOR Doesn't even deserve 1 star
This doctor (and I use the term lightly) spent 15 minutes with me and during that time she was rude (she looked at me from head to toe and made me feel like she didn't like me because I was overweight) she didn't let me speak and ended up misdiagnosing me, before running 'any' tests or getting 'any' information from my other doctor, she contacted NJ Motor Vehicle Commission (Medical Fitness Review Unit) nightmare, not to mention tremendous amount of money wasted on medical tests. I was cleared by a second doctor. Yet I still have to go through the NJ Medical Review Unit. Should doctors have the ability to do this to people with no facts, not tests? How many other patients she has done this to? And I agree with everyone else the office smells, and is dirty and her staff is horrible... I notice someone else stated they found she had 2 malpractice suits against her/ and reported her to the health department... she also should be reported to the NJ Attorney General Division of Consumer Affairs/State Medical Board Complaint... It is easy to go online download the form and mail it. Just takes a few minutes to complete and mail.
1.0 Rating
May 3rd, 2015
STAY AWAY FAR AWAY
Do not go here this dr and the staff are rude. The Dr order medication that she new I was alergic too. For got that she gave me a med. The office is dirty dr refused to call me back
3.7 Rating
June 27th, 2014
Dr. great....office staff should be replaced
5.0 Rating
May 13th, 2014
Nice doctor, horrible office staff
The doctor was great, very courteous and thorough. She took time to listen to concerns and scheduled tests and follow up appointment. Unfortunately, the girl at the desk is extremely rude. We witnessed her complaining to a co worker, talking down to an older lady who was a patient, and she was rude to us as well. It was clear she was having a stressful day, but she needs to get a different job if she can't handle the stress of this one without taking it out on patients.
5.0 Rating
April 11th, 2014
Dr. Stephen is wonderful. When my fiances family Dr. didn't knwo what was wrong, he told us to find a neurologist. We went to see Sr. Stephen, she did a full exam and gave us a diagnosis but told us that she needed to run other tests, which we did. We went back for the results and she was right that he had CIDP. She sent us to JFK Medical Center for a second opinion due to treatment being expensive. We went there and saw another Dr. who stated that she was very smart to be able to diagnose him since CIDP is very rare and is usually misdiagnosed. This was 12 years ago and we couldn't be happier seeing her. Definately a wonderful Dr. We would highly recommend her. Staff not as pleasant but we deal with that do to the treatment we receive from the Dr. herself.
2.3 Rating
February 11th, 2013
Dr Stephen is basically like other specialists that leave you wondering why they got into the medical profession because sick people just seem to annoy them. She was rude, cold and at recheck after test results basically told me I should see a therapist. I eventually went to another doctor and have been diagnosed with MS from spinal tap and MRI results. Not sure how a doctor precribes a therapist when somone has all the physcial symptoms and test results of MS. Oh also, don't let the staff tell you test results, one staff memeber said I tested positive for a different serious disease which I did not have, as per the follow up with Dr. Stephens. Do yourself a favor and find a different doctor.
5.0 Rating
June 21st, 2012
Great experience so far