Rate Now
Share Your Experience
Have you seen Ingolf Tuerk?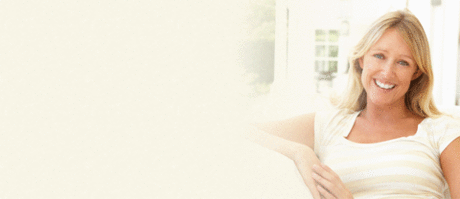 Hysterectomy
Learn about why this procedure is performed, who gets it done, and the different types of surgeries available.
Quality Rating
Highly Satisfied
74 Ratings with 17 Comments
5.0 Rating
December 9th, 2016
Mrs.
5.0 Rating
October 6th, 2016
A great experience
All the staff I met were friendly and professional which is great when facing a major surgery like this. My wife was very pleased that Dr Tuerk gave her an update straight after surgery while I was in the recovery room. I stayed overnight and was released the next day and drove 4 hours to my home in Maine. My wife drove not me. I would. Ertainly recommend Ingolf Tuerk and his team
5.0 Rating
December 20th, 2015
I WOULDN'T LET ANYONE ELSE OPERATE ON ME
2.0 Rating
July 27th, 2015
Good doc, bad organization...
A lot of older reviews here, not many newer ones. I interviewed with three surgeons to remedy my prostate cancer. They all seem to paint dire pictures and provide minimal guarantees of success, typical. What you're left with is choosing by 3rd party hearsay and self-promotion, Dr Tuerk won. Everything seemed rushed, time is money, rockstar surgeon. Prostate out and guess what? success, nerves spared but because they don't evacuate all surgical gas and they like to remove many lymph nodes, even for Gleason 6, there is major major swelling which will "go away in a month", maybe. Try strapping a 4 pound soccer ball to your member and exercising or even walking with that for a month. Other institutions take the time to drain much of the surgical gas so swelling is very minimal. OK, go home after one day in a closet of a private room where 1/2 the nurses don't want to be there. Two weeks later problem with surgery, call St E's night line, ask for on duty urologist, told they will call, they never did. Next day, call Dr. Tuerk's office, leave messages with secretary, no return calls. Evidently they don't do repairs. Just a factory. Go to unrelated ER and they say they won't touch anything Dr. Tuerk has done and to go call Dr. Tuerk. I guess you're always a success if you ignore the problems. Funny how all the reviews are older. Here's a tip that I learned too late. Always demand a 3 Tesla Endo-rectal MRI and if the cancer is not outside the prostate find a surgeon who will leave the lymph nodes and do nerve sparing. At that point open or closed surgery doesn't matter and in fact many friends who had open surgery have fair fewer issues with pain and swelling afterward. We've all got 10 years minimum regardless of outcome.
5.0 Rating
June 2nd, 2015
Don't go to anyone else
4.0 Rating
February 14th, 2015
5.0 Rating
February 2nd, 2015
5.0 Rating
April 22nd, 2013
Simply the best
I'm a 57 year old male who was diagnosed with prostate cancer in Feb. 2013. I had an appointment with Dr. Tuerk the next week and was in surgery less than 3 weeks later. Dr. Tuerk went over all the negatives and dangers of the surgery at my pre-surgery appointment. He also made it a point of making small of the possibilty of "everything" being normal or functional and didn't want my expectations to be too high. He did save all the nerves which was almost as relieving as being cancer free. Well 5 weeks after surgery I am playing golf, working and for the most part my life is back to normal. I have friends who had the same surgery as I had prior to my meeting Dr. Tuerk. They all had problems that followed which were far greater than anything I experienced. My recovery has been quick and life is good. Dr. Tuerk and his staff were outstanding and I would recommend him to all.
5.0 Rating
July 13th, 2012
Top Professional and Superior Care
Dr Tuerk has done an outstanding job with my surgery especially considering the added complexity of the task. I went in with a PSA of 10.8 and a gleason of 7. Now one week later everything works great. The laparoscopic procedure was performed while navigating the 3 hernia screens and all the cancer was removed. My major difficulty was the catheter which slowed my ability to walk enough following the surgery. So I am on blood thinners to eradicate any additional issues with blood clots. I feel strong now and look forward to returning to what should be a reasonably normal lifestyle. I would most strongly recommend Dr Tuerk.
5.0 Rating
January 17th, 2012
If you have prostrate cancer, you want this doctor