Rate Now
Share Your Experience
Have you seen Dr. Ingrid Trenkle?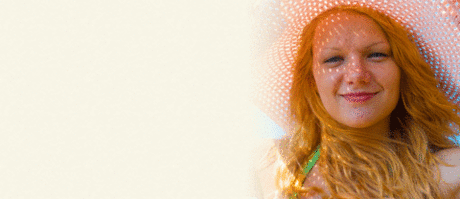 Skin Cancer
Get the facts about skin cancer, including the different types and symptoms.
25 Ratings with 10 Comments
5.0 Rating
August 5th, 2016
Dr. Trenkle is amazing! I have been a patient of hers for almost 20 years (My daughters have been treated by her as well). She has seen uis through excema, hives, acne,skin cancers and a bit of cosmetic stuff :) She has always given a proper diagnosis and FIXES THE PROBLEM AS SOON AS POSSIBLE (she knows the stuff and proper dosage without having to make a return trip). She has a great demeanor and always listens to symptoms. Her office staff is also pleasant.
1.0 Rating
June 3rd, 2015
Excellent Dermatologist
I have been seeing Dr. Trenkle as my Dermatologist for 25 yrs. She was always reasonable for services. She has treated me for skin cancer ,moles, skin tags , age spots, veins. She is very kind and professional. I am an Esthetician and have referred clients to her. I would highly recommend her services.
5.0 Rating
December 6th, 2011
LOVE DR. TRENKLE!!!!
Dr. Trenkle is the best!!!! She always spends enough time with me and always makes me feel like all my questions are answered and that she cares about how I feel. I have many friends that also go to Dr. Trenkle and we all feel that she gives us personalized treatments. She knows what shes doing and I would recommend everyone to go and see her!!!
1.0 Rating
April 26th, 2011
Horrible wait, RUDE staff!
The staff are all rude and almost comically insensitive. I stopped getting Botox here after waiting 90 mins. each time I came. Jon, the PA, was fine, but waiting to see him, was ridiculous. When I complained about the wait, the oh-so-rude staff just said, "Oh well!" in a valley girl inflection. They also put patients on hold for literally 10 minutes. NEVER again!
5.0 Rating
March 28th, 2011
I had a great experience with Dr. Trenkle
I absolutely love Dr. Trenkle. She is so kind & caring. She has been very helpful in clearing up my skin and her diagnosis has always been right on. She spends plenty of time with me and makes me feel like my appointment is a priority. I would definately recommend Dr. Trenkle to all my friends & family.
1.0 Rating
May 26th, 2010
I had a very bad experience with Dr.Trenkle. In fact, I ended up in the emergency room with cellulitis and septic poisoning. I think that is all i need to say.
3.7 Rating
January 18th, 2010
Good doctor, Terrible front office staff
I like Dr. Trenkle a lot. I saw her several times over the course of 6 months. However, her office staff are simply appalling. They frequently overbook her and waits can go up to an hr, 2 hrs once even. The receptionists are extremely rude. The 2 overweight brunette and blonde front office staff are lazy and rude to patients. It's too bad because they probably ruin a lot of her business. She'd do so much better if the first impression of her clinic to patients wasn't that. If you can handle their rudeness/indifference upfront every time you see her, she is a good derm.
5.0 Rating
November 15th, 2009
Dr Trenkle is the best hands down.
I am 48 years old and felt it was time to turn back the clock. I have had botox, radiesse, and sculptra done. I was extremely happy with the time she spent with me and the way she shows that she cares how feel. One thing is for sure she knows exactly what she is doing. I completely trust my face and skin to her expertice. I would highly recommend her to anyone that wants and excellent and very professional doctor. Thank you Dr Trenkly!! Dolores (redlands office) You are the best!!!
5.0 Rating
July 17th, 2009
5.0 Rating
March 24th, 2017
5.0 Rating
January 25th, 2017