Rate Now
Share Your Experience
Have you seen Dr. Ira Gaines?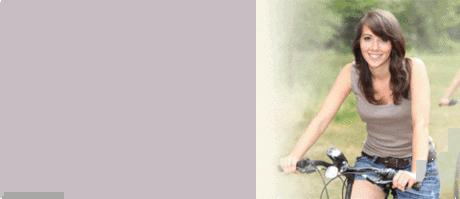 Endometriosis
Get the facts about endometriosis, including symptoms and parts of the body that may be affected.
17 Ratings with 7 Comments
4.0 Rating
May 6th, 2016
Has been helpful for me
Dr. Gaines has been incredibly helpful with me. My husband and I were in the process of trying to start a family when I was rushed to the ER to find out what I thought was maybe pancreatitis was in fact an 8cm cyst in my ovary. He saw me the next day and brought me into his office to give me the news of my very bad endo. He performed surgery and told me and my family all the risks including possibly losing my ovaries. He saved my ovary even though the cyst was so large. My pain has no gotten better so he referred me to UNC, but he has been incredibly helpful and caring about my ongoing pain going out of his way to see me every week for the past four months.
1.0 Rating
November 24th, 2015
Avoid. Avoid like the plague.
Condescending, spoke to me like I was a child incapable of understanding. Didn't respect my choices. Rushed me to make complex and emotional decisions. Paraded me through the office after informing me my baby wouldn't make it. No time to process and grieve. Congratulated himself on how great my scar looked at my follow up appointment. Told me not to worry about losing my baby because it was common, and carrying a baby to term is hard to do. Self-involved, insensitive, condescending, insufferable man. The only doctor at this office I cannot stand, and of course he was on call when my next child was born--and completely ignored my (very simple) birth plan and just did whatever he wanted because he "came in just for me."
1.0 Rating
May 1st, 2013
The most memorable thing about this doctor, who I had seen for quite a few years, was that he misdiagnosed me after suffering for years with repeated bladder infections. He never referred me to a Urologist, but instead kept me on antibiotics for over 2 years. Then he did an exploratory lap procedure and told me that I was full of endometriosis and would need a FULL hysterectomy, ovaries and all. Surgery was scheduled on Monday. On Friday I started running a high fever. He yelled at me and told me that if he had to cancel my surgery, it would cost him and his assistant physician a 1/2 day of salary. Then, he operated anyway because my temp was okay on monday, however, it spiked right back up after surgery. The nurses were in and out of my room worried about my temp. He never told anyone that I had had a fever of 104 before the surgery. After the surgery, my pain continued. I got my post op report and it said that there WAS NO SIGN OF ENDOMETRIOSIS!! When I continued to come back to him for help, he ended up telling me that "maybe my pain was all in my head and that I needed to see a psychiatrist instead! He was so insensitive and robbed me of years where I could have been treated by the proper doctor for what I REALLY had which was a chronic bladder disease called Interstitial Cystitis. He robbed me of any possibility of being able to be treated early on and possibly be able to get well. I never saw him after that insensitive reaction. I should have sued him. I would have won, but I was in so much pain and ended up back in the hospital days after I was released following my hysterectomy. I had pancreatitis. Of course, he wanted nothing to do with me after that... after I was re-admitted to the hospital. I will never forget how rude he was to me and how he yelled about possibly losing money if he had to cancel my surgery. He only cared about his precious money and didn't care about how sick I was. I will never forget him. I would never recommend him to anyone. He never followed up after my appointments.
5.0 Rating
December 2nd, 2010
5.0 Rating
November 29th, 2010
honesty and kindness
Dr. Gaines has been my physician for many years now and has helped me with various problems. He has delivered my 3 children. One of my pregnancies was very difficult and he delivered my baby with ease. He loves seeing their pictures and I would recommend him to my friends. He always takes his time and I do not feel he rushes me.
5.0 Rating
October 13th, 2009
Good experience
I first visited this doctor based on a recommendation from a friend and have been a patient for several years now. Dr Gaines has always listened, spent plenty of time with me, and has been great with both gynecological and obstetrical appointments. Dr Gaines was able to diagnose a condition of mine when many doctors before him had not. He has provided me with information and articles whenever he has made a treatment recommendation. I am very comfortable with him and feel he is extremely knowledgeable.
1.0 Rating
February 3rd, 2009
2.0 Rating
October 24th, 2016
4.0 Rating
August 17th, 2016
5.0 Rating
January 16th, 2016