Vitals cannot verify whether or not this professional is currently practicing. We recommend that you attempt to contact the provider to verify their status. Please email us at support@vitals.com if you have any additional information.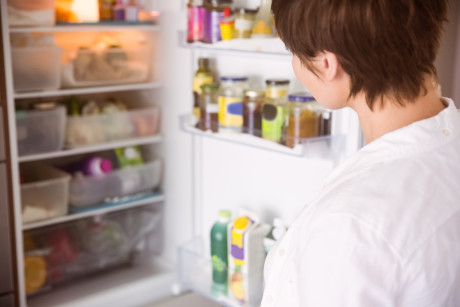 Binge Eating Disorder
Get the facts about binge eating disorder, including symptoms, causes and related conditions.
24 Ratings with 12 Comments
5.0 Rating
October 24th, 2016
The Best!
1.0 Rating
August 24th, 2016
1.0 Rating
July 15th, 2015
5.0 Rating
February 9th, 2015
1.0 Rating
February 4th, 2014
Disappointing
I would steer anyone clear of Dr. Malek. Although nice in person, she and staff do not practice what I would call ethical business standards. Her staff have repeatedly failed to process samples for accurate test results, do not keep updated notes in files and have poor communication methods. It's too bad as she seems to be a caring doctor but that's only one piece of the pie and the rest is lacking.
2.3 Rating
December 4th, 2013
Dr. Malek is charming and seems capable. I used to love her; she was caring and a good listener. I am switching doctors and here's why: good staff don't stay long. There seems to be high staff turnover. All over the lobby and in each room are notices about Latisse, Botox, Clarisonic. Additionally, there are notices all over regarding payment, what she charges for forms, etc. the message I get is that she cares more about marketing to patients than the patients themselves. There are now 3 doctors and one PA using four rooms. Wait times are ridiculously long. Already have an appointment with a new doctor.
2.3 Rating
August 26th, 2013
Doctor/Staff rating
1.0 Rating
January 25th, 2013
Not honest
Dr. Malek happily agreed to take over an important but very minor Rx I have had for a very long time, for a minor condition, since my old doctor relocated. When I requested a refill from the pharmacy, it was denied. After calling the office multiple times over a week trying to get an explanation from the doctor, the staff eventually just told me that I was supposed to come in for a follow up and I needed to come in to see the doctor, as she will not even answer a simple question over the phone (since she cannot bill and charge for that). I have no problems with follow-ups, my problem is that the details that staff gave me were completely wrong, clearly indicating that Malek had little to no notes or memory of my visit, only 3 months ago. The reality is that she gave me a clear bill of health, complimenting me on my labs, and assuring me that I will not need to come back for 6 months. Between Malek's lies (or fabricated reality), the ridiculous time it took just to get an answer from her, her refusal to speak over the phone (even though she was in the same room as the receptionist), and the fact that they just denied my request without the decency to contact me or inform me that they wanted to see me, Malek is the absolute worst 'professional' anything that I have ever dealt with.
2.3 Rating
October 3rd, 2012
Paging Dr. Malek
5.0 Rating
September 7th, 2012
Lisa Smith, Long Beach, CA
I just want to say that I read that two previous reviews of Dr. Malek and was shocked. I have been coming to Dr. Malek for several years. Yes her office has gone thru several transitions but they are always so helpful. I have never had a bad experience at her office with either her or her staff. What I love about Dr. Malek is that she will spend over 30 mins with you if you need it. She knows how to make sure you know your important and that you understand everything and all your options. Maybe the other reviewers are diffcult people that are high maintience and thats why they got an attitude from the staff. Do unto others as you would want done unto you.
3.7 Rating
April 12th, 2012
Terrible Office STAFF
ok first off i have been going here for 6 months and have seen 13 new faces since then the front desk girls have no idea about what is going on the girl who takes you back doesnt know why you are there even though she has the paper work and gave my kid a vaccination and didnt know what the influenza shot was the (flu) shot and didnt know what Dtap was an didnt know that it was also for the wooping cough.since i have been going there they went through 4 diff girls who take you to the back and they charge me co pays when im not suppose to pay for preventative apt's when i found out after the fact from my insurance that it was suppose to be a $0 co pay. then they gave me a wrong referal before they didnt send it right and did it for another insurance and sent my husband to the wrong lab before then had to go back and get a new lab paper, then they forget to give back my kids vaccination card i always habe to remind them and ask for it. Dr. Malek is a good Dr. but has very unprofesion people workimg for her and non seem to know what is going on EVER. also they have changed the Nurse practioners i have seen 4 diff ones. also the last nurse didnt even know how to measure my childs head corectly. im so over this office i cant wait to find a new one.
Nearby Doctors

Dr. Irene Malek is similar to the following 3 Doctors near Long Beach, CA.