Rate Now
Share Your Experience
Have you seen Dr. Irwin Levey?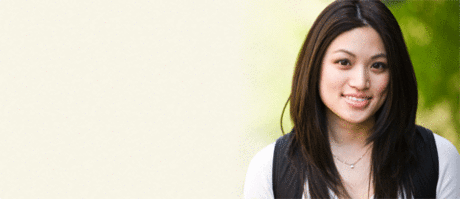 Birth Control
Get the facts about birth control so you can decide which type is right for you.
31 Ratings with 13 Comments
5.0 Rating
December 3rd, 2016
5.0 Rating
June 24th, 2015
1.0 Rating
April 12th, 2014
I am a widow
5.0 Rating
October 24th, 2013
Best care ever for a complicated one
He is outstanding of all the doctors I have had! He is courteous, informative, helpful and very knowledgeable. I am no easy patient, but he sure has giving me time, tests and much care! I rate him a 5 star doc since he is extremely intelligent, well versed and wanting to assist patients. He doesn't miss a step. I made not be the easiest case, but he sure has given me his ALL! I truly appreciate his care! He is the only doctor I had who highlighted all my areas concern before I saw him. He knew my case without me saying a word! He does his homework and stays on top of current research. How could you ever dispute his practice!!! A+++++++ One thing people forget is that docs are underpaid and overworked!! It's amazing he does as well as he does! I can't fault him, that's for sure.
1.0 Rating
October 14th, 2013
Go somewhere else...
This doctor has had a long track record of actions against him in both NM and AZ and actually had to give up his NM license. Actions go beyond just medical issues.
5.0 Rating
August 5th, 2013
Competent professional
1.0 Rating
July 20th, 2013
Look Elsewhere
The doctor may put on a jovial exterior but in terms of providing quality health care, you'd best go somewhere else IF you can even book an appointment with the doctor through the telephone maze system and rude, arrogant receptionists the "4C" group has working for them. There's maybe one caring professional among them; the rest are either overworked, uncaring or both. Paperwork, lab results, phone calls get overlooked and patient care is more like mis-care and un-care.
1.0 Rating
November 14th, 2012
No compassion and a horrible mean staff
Always a long wait. Mis-diagnosed my issues several times. Never felt like he cared. His PA Roann is even worse. The staff lies, yells at you and extremely rude, especially his latest receptionist Natalie. You ALWAYS have to make an appointment for anything including test results, refills etc. DO NOT GO HERE! YOU ABSOLUTELY WILL GET HORRIBLE CARE!
1.0 Rating
August 29th, 2012
The most Wo, Irrogant & Horriable Doctor we have ever encounter!
I was referred to this Dr. & at our interview, he acturally made my wife cry! He was so rude to us, & it was really uncalled for, I have met a lot of Doctors in my life, but this one was the Worse I have ever come across, most Dr. are caring & considerate, but not this one, He was unbelieveable & I am still in shock over how he treated us. He needs to be reported. Take our advice, find another Doctor. this one is a Real Zerk!!! He really needs some manners! we have never seen anything like how he treated & belittled us. or I can say Is Thank God he is not going to be our Doctor!!
1.0 Rating
February 28th, 2011
This doctor uses his priviledge to practice medicine he is not certified to praqctice. When I was a patient of this doctor, he asked me what direction to pursue and allowed me to describe my own treatment. He first practiced medicine in NM, where he surrendered his license when it became known that he was practicing oncology without a genuine certification.
5.0 Rating
January 19th, 2010
I have been going to Dr. Levey for some time now and he is absolutely one of the best Dr.s I have ever seen. In only a couple of visits he got my diabetes under control which has been out for many years and no Dr. had been able to control it... I highly recommend him to anyone with medical issues.. He is extremely knowledgable in the medical field, takes however long to explain issues and the best strategy to correct them... By far the best internist I have ever been to.. I highly recommend him for just about anyone.. His staff is also very friendly,competent and helpful...