Rate Now
Share Your Experience
Have you seen Dr. Isabella Ilarda?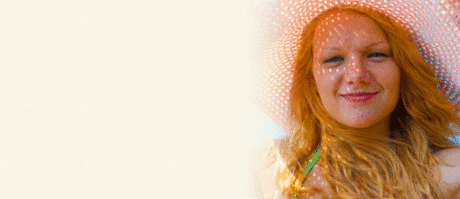 Skin Cancer
Get the facts about skin cancer, including the different types and symptoms.
105 Ratings with 41 Comments
5.0 Rating
June 1st, 2017
Wonderful visit
5.0 Rating
June 1st, 2017
Great Doctor!
2.0 Rating
October 24th, 2016
Not a very nice experience
1.0 Rating
June 3rd, 2016
2.0 Rating
May 19th, 2016
blocked me in the system for future appoinments for a $10.00 copay what a joke!!!!
first time appointment I had to wait for more than 1 hour to see the Doctor, not to mention that she argues with staff and everyone's hears the conversation, anyway being a new patient I tried to be patient I paid what I was ask for $15.00 copay. a year later I called to make a follow up appointment and am blocked in the system for an additional $10.00 copay that I wasn't even aware of. I will send her $10.00 but will look for a new dermatologist, not to mention that I am a medical biller myself and I never heard of such a thing. would never recommend her to anyone.!!!!!
5.0 Rating
January 29th, 2016
1.0 Rating
December 22nd, 2015
What a joke of a person that calls herself a Dr.!!! Very unprofessional to both patients and staff. Fights wtih the staff in front of waiting room while we have to sit for 2 overs PLUS watching a movie. This Dr. would be good if she cared more, she doesn't and her patients are just a $$ amount to her.
2.0 Rating
October 3rd, 2015
I don't recommend this doctor, to me it was a bad experience...if you want to wait 2 hours to be seen go to the a hospital you get better luck there she is overbooked and spends 10 minutes or less. It doesn't even give you time to ask questions. You go to a doctor to feel better not to feel stressed and disappointed. Services are not free so find a doctor that is worth your money.
5.0 Rating
August 10th, 2015
Great doctor! Had to wait awhile but she is worth it.
5.0 Rating
April 10th, 2015
1.0 Rating
March 29th, 2014
beware!
Beware dr.llarda said I had pre cancer cells and without explaining the results of what I would experience after the freezing of part of my nose forehead, brow and sides of my nose, temple I can only say she had to buy her medical license. I was on fire, thank god their was a cvs a block away, as I needed ice packs for my ride home. I thank god I wasn't alone. Her assistant was the one that explained the blistering scabbing I would have. Needless to say I am scared and can't use any cream as it makes the sites swell and turn red. I am currently using a real Doctor in manhattan which I am very comfortable with ,I will be soon be going for a follow up and exam. Stay away from llarda if you want a real doctor obviously she's not.The only reason she got 1 star is because of it being a requirement .
1.0 Rating
March 19th, 2014
One of the worst ever
I wish I had research her first before I went through my primary doc'S referral. First appt. had to wait 2 1/2 hours. I asked her to take out a mole that change size in short time for biopsy. She says let's observe first. After that much wasted time waiting, I wasn't going to just take no for an answer. She did a 2 mins extraction then told me to come back in 2 weeks. I asked for first appt and made sure to come 30 mins early. Time comes and she was late 1 hour. They called me to examining room and waited another 30 mins before she finally came. She rushes and just say " sorry for the wait." Dry and horrible bedside manner. That will be my last time in her office.