Rate Now
Share Your Experience
Have you seen Dr. Isaiah Pittman IV?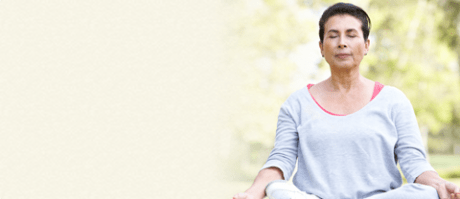 COPD
Get the facts about chronic obstructive pulmonary disease (COPD), including symptoms and complications.
38 Ratings with 13 Comments
1.0 Rating
February 2nd, 2017
RUDE DOCTOR
5.0 Rating
July 15th, 2016
2.0 Rating
February 23rd, 2016
Different
1.0 Rating
January 20th, 2016
I would not recommend anyone to Dr. Pittman. I had to wait in an office for over an hour. He didn't spend any time with me. When I tried to talk to him about my thyroid issue, which is why I went to him, he didn't really want to talk to me about it. He just wanted to test me for diabetes. I will not be going back to him.
1.0 Rating
April 29th, 2015
Left in tears after 1st visit
After waiting for an hour & 1/2, I finally got back to a room where the nurses began to rush & weren't very friendly. Mind you, my appointment was at 3:15.. I got back to the room a little after 4:30. it didn't take long for Dr. Pittman to come in, but when he did he was walking out as quick as he walked in. 5 minutes at top this doctor spent "talking" with me. All questions he asked should've been in my chart. One of the very first questions he asked was something that bothers & haunts me on a daily basis, so I started crying, due to it being a tough subject.. no compassion. To top it off he didn't ask me if I had any questions or concerns... Which I did... Lots of them! This was an appointment I had been looking forward to for about 3 months, hoping & expecting compassion & answers. I got neither! needless to say, I'm canceling the follow up appointment they made me & I'm finding a specialist in Indy.
1.0 Rating
January 30th, 2015
1 hr and 35 minutes after going back to a room
You know I can see maybe going to a doctor and occasionally having to wait a length of time however, when it comes happening every time and there is only 3 patients ahead of you it is ridiculous. Today my patience run out. After 1 hr and 35 minutes I had enough. Stepped out and told my doctor if he wanted to discuss my blood work or make another appointment for me then to call me, for I had waited long enough. If are over scheduling they should stop and schedule their appointment further apart. To him my time may not be valuable to me it is.
1.0 Rating
October 22nd, 2014
If you are 30 or more minutes late for your appointment you have to reschedule. Being on time he is always 45 minutes to 3 hours late. After sitting in a cold room for hours he is with you for 5 minutes or less pushes weight loss drugs and tells you to come back in two weeks for the same treatment. I have already changed doctors and will not recommend Dr. Pittman to anyone.
1.0 Rating
July 16th, 2014
respect should go both ways...
you make an appt they expect you there on time... but then you sit there for hours until he comes in... respect for each other time is not fulled shown in this office...and yes he does punch on his tablet alot..and yes it about the pt chart... but there is something about believe someone who looks you in the eyes to talk to you... bedside manner this man has none... he isnt personalble at all... i understand he is busy...but so are his patients that come in ..they have lives too and things that have to get done..but they are there cause they need his help...take time to listen and address the issue without judging right off the bat... follow up visit are good when needed...to talk about what is next after you was just there 2 day..come back to talk about labs is just more money... and cant afford to keep doing that... so understanding the finances of the pt is important too.....
3.7 Rating
April 10th, 2013
Dr. Pittman isn't "Playing with his tablet," he has his electronic medical records on his tablet, and he is looking at your labs, last note, any tests you may have had done, and doing your office notes. So it is incorrect that you say he is playing with the tablet, he is not on it playing games or checking his email...he is looking at your chart the same as if he had a paper chart. Just wanted to clarify that. : )
1.0 Rating
April 4th, 2013
Plays with his tablet entire visit
Both appointments had to wait over an hour. He comes in friendly but then spends his time playing with his tablet, not paying much attention to the patient. Tried to push medications advertised in his office which I didn't ask for and didn't need. When I asked about my symptoms he went off on how fat all Americans are. I'm of average weight, so this rant was off-point and irrelevant. Apparently a doctor with an agenda which doesn't have much to do with addressing a patient's needs.
1.0 Rating
July 19th, 2012
Was not treated
Dr. Pittman had me come every month. My blood sugars rose for no reason. He didn't treat me for 3 months. He kept telling me to come back. I would wait at least an hour and he would see me for 10 minutes and tell me I was too young and something was definately wrong. He never ran any tests. I quit and am seeing a general practioner, who diagnosed me and is treating me. Waste of time and money.
Nearby Doctors

Dr. Isaiah Pittman IV is similar to the following 3 Doctors near Terre Haute, IN.

Dr. Robert Klitzman

Sports Medicine, Internal Medicine, Orthopedic Surgery

Terre Haute, IN 0.01 mi