Rate Now
Share Your Experience
Have you seen Dr. Ishaan Kalha?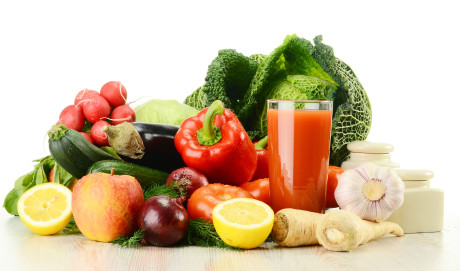 Type 2 Diabetes
Type 2 diabetes is a chronic disease in which your body is unable to maintain a normal blood sugar (glucose) level.
40 Ratings with 14 Comments
5.0 Rating
January 27th, 2017
Thank the Lord for Dr. Kalha
5.0 Rating
January 25th, 2017
Articulate and Caring
Dr. Kahla knows me from end to the otherh, and I could not recommend any higher. He communicates in a way that enables me to understand all the features of my procedures, and he does so in a caring, compassionate manner. Furthermore, he not only explains things; he asks questions. Not only that, he encourages me to ask him questions. He is professional and personable.
5.0 Rating
September 7th, 2015
EDS Mom
1.0 Rating
March 19th, 2015
Worst day of my life
5.0 Rating
March 6th, 2015
1.0 Rating
January 23rd, 2015
Dr. Kahla has no bedside manner and really does not seem to care about you as a person or a patient. When my medication was not working, he refused to give me any alternative forms of treatment. When I was given my colonoscopy, I was not given enough sedative and was alert and it was one of the most painful things I've ever been through.
1.0 Rating
April 28th, 2014
My horror story
My upper and lower GI with Dr Kahla will haunt me for the rest of my life. I screamed in pain, gagged,would have vomited if anything was left. He kept proceeding. I remember EVER SINGLE DETAIL.... At the end of the procedure he told the anesthesiologist to go ahead and give me more sedation. I woke up bleeding everywhere. He never spoke to me again. I was told by the nurse 'he left the hospital'. A year later I can't even face the cruel manner in which he violated me.
1.0 Rating
June 10th, 2013
Lady making apointments is not at all helpful.
2.3 Rating
May 10th, 2013
colon
I recently had a colon with this doctor and at first everything well the doctor introduce himself and everything and explain what he was going to do i got sedated had my procedure and when i came to i asked the nurse if the doctor was going to talk to me about my result she told me he had already had spoken to my relatives and he had already left and to f/u with my doctor. i personally find that really rude and unethical because i am the pt not my family member and i had question for the doctor that i wanted to ask which had to be remain unanswered so i personally would never go back to him because of this issue
5.0 Rating
April 14th, 2013
OUTSTANDING AND HEAVEN SENT
After several months of exams, procedures, and Dr's not knowing the cause for my Mom's illness, my family requested to be sent to see Dr Kalha. He has always been very thorough and pleasant. Our family has been going to Dr Kalha for many years and he has built the level of trust with us that made us feel he was the one who could really help us with my Mother. He was, in fact, the only Dr to finally be able to diagnose my Mother with Pancreatic Cancer. He is extremely compassionate, knowledgable, informative and truly understands the importance of connecting with the patient and their family. Even after almost 2 years of battling Pancreatic Cancer and approaching the end of her life, Dr Kalha never gave up hope and always made my Mom feel as if she was his only patient. Our family truly feels in good hands with Dr Kalha and his warm and compassionate staff.
1.0 Rating
March 29th, 2013
Terrible experience
I had a gi endoscopy done by this doctor in the hospital. It was a horrific experience. Normally, the doctor would introduce himself prior to the procedure to explain what he will do and also to see if the patient has any questions or concerns but this man did neither. I was wheeled into the room and was asked to drink this numbing thick liquid then had a plastic tube strapped to my mouth with Velcro. Soon after the procedure began and I was aware of the whole thing. Since I have had an endoscopy done before I could make a fairly accurate comparison and believe me this experience will haunt me for the rest of my life. Like the last review, I felt that Dr. kahla was cold and cruel.
Doctor's Response
As for the previous review, I am very sorry that you have had such a terrible experience. Again, can you please make sure you have right physician. If you can provide info like where the procedure was done, date of procedure and your initials, then I can make sure if it was me or someone else. I ALWAYS introduce myself and the way you explain the physicians behavior just does not sound like the way I practice. Thank you
SHOW
1.0 Rating
February 4th, 2013
I found him cold and unconcerned. During a colonoscopy he forcefully penetrated me even after I asked him to stop. ( The nurse had just given me the anesthesia and it had not taken effect. I was awake and in pain for the procedure. Afterwards the nurse informed me that I must have a high tolerance, wheeled me to the, recovery room where I feel into a deep sleep..
Doctor's Response
I am very sorry that you had this experience. Can you please make sure you have the right physician since I have not treated a R.Smith in the last 12 months if that. If you can provide info like where the procedure was done, date of procedure and your initials, then I can make sure if it was me or someone else. Thank you
SHOW
Nearby Doctors

Dr. Ishaan Kalha is similar to the following 3 Doctors near Bakersfield, CA.