Rate Now
Share Your Experience
Have you seen Dr. Issa Baroudi?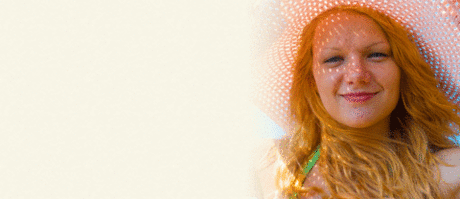 Skin Cancer
Get the facts about skin cancer, including the different types and symptoms.
Quality Rating
Highly Satisfied
29 Ratings with 18 Comments
5.0 Rating
April 12th, 2016
"Tag" removal made easy and painless.
5.0 Rating
January 1st, 2016
The Best ........
5.0 Rating
April 17th, 2015
A MIRACLE DOCTOR
My husband and I have been long-time patients and, in no way, wouldf we have progressed in our age of over 90 years without the continued concerns of Dr. Baroudi and his wonderful staff. We are always proud to recommend him to friends in need of his expertise. We thank God every day for finding him to keep us healthy even with our skin cancer problems.
5.0 Rating
April 15th, 2015
Surgery on chest
My dad, Gaetano D'Amato went to Dr. Baroudi for a growth on his chest - it turned out to be a squamous cell carcinoma -a form of skin cancer Dr. Baroudi and his staff were wonderful-very professional and very helpful to my elderly Dad THe dr. removed it with no complications - no pain Would reccommend him to anyone with similar or more intense problems Just a great Dr.
5.0 Rating
January 21st, 2015
Thank you for removing the cancer
I scheduled an appointment with Dr. Baroudi because I had two spots on my face. They both turned out to be cancer and he scheduled the surgery immediately. He was able to remove both spots leaving a hole the size of a quarter that he was able to stitch back perfectly. My goal was to make sure that he got clean margins and not only did he accomplish that he did an awesome job leaving minimal scaring. The surgery has only been about 6 weeks and I can barely tell that they were removed. Dr. Baroudi and his staff are very professional, provide excellent care, very patient, and Kind. I personally recommend Dr. Baroudi to my family and friends.
5.0 Rating
January 10th, 2015
Superb Care!
You are all wonderful to me. Dr Baroudi was so gentle to me when giving me the needles for my leg. So good to me. Super people, nurse and all! When I call or come to Dr. Baroudi's office I couldn't be treated better. Excellent care. So pleasant to be around. Dr. Baroudi is a wonderful, kind, and thoughtful doctor. His staff are all super. Many many thanks to all of you!
5.0 Rating
December 19th, 2014
He Saved my Dad
My 82 yr old father kept hidden from us a very bad case of skin cancer...when things finally came to a head we were sure it was going to be too late to help him. My father had not seen a doctor on his own since he was a teenager so I felt it would be an upward climb to get him help. Thank god for Dr. Baroudi. He is not only gifted in his specialty, but has the patience of a SAINT. He has successfully treated my father's extensive skin cancer, but I also feel he saved his life and has now shown my dad the benefits of seeing a doctor. My utmost gratitude to Dr. Baroudi and all his staff. I would highly recommend him to everyone. Thanks Dr. Baroudi
5.0 Rating
October 24th, 2014
Kind and compassionate doctor
5.0 Rating
June 18th, 2014
Thankful
My husband had a very suspicious mole on his back that was causing us great concern. My mother-in-law called Dr. Baroudi's office and her first contact was with Stacey. She was extremely understanding and promptly scheduled an appointment to have a biopsy performed. During the appointment we found Dr. Baroudi to be very personable. He talked with my husband about fishing (a common interest) and made sure he was very comfortable before performing the shave biopsy. NO PAIN! We were told to expect results in approx 3 business days but it was clear Dr. Baroudi's experience told him to expedite the process because I received a call the following morning. I was advised that the biopsy results indicated my a Malignant Melanoma and that he needed to be seen by an oncologist ASAP. I went to the office immediately to pick up a copy of the lab results and Stacey was SO understanding and comforting. She offered to help in any way she could. If I experienced difficulty getting him into Moffitt Cancer Center she asked that I let her know and she would help in any way she could. Finding a great physician can be difficult. Finding a great physician with a great bedside manner can feel like an effort in futility. Finding a great physician, with a great bedside manner, and a caring/professional staff can be like finding a needle in a haystack. We FOUND the needle in the haystack and would recommend this office to our family and our closest friends. It is crazy how one word can completely turn your world upside down but again I feel Dr. Baroudi's experience told him the lesion on my husband's back was serious & he clearly had the biopsy performed STAT. I can't say thank you enough to Dr. Baroudi for expediting the biopsy because every day is CRITICAL when dealing with cancer. All of the staff members we encountered were professional, compassionate and down to earth. Stacey has kept in contact with me; checking on my husband and also making sure I am doing okay. (wow) Compassionate, comforting, kind, and helpful are just a few words that come to mind when I think about her. Thank you...thank you... thank you... Dr. Baroudi~ Please don't change a thing! You are fantastic and have surrounded yourself with a fantastic team!
5.0 Rating
February 28th, 2014
Awesome Doctor
At a point in my life I felt like I looked older than my age. I consulted Dr. Baroudi and had several procedures he recommended done. I came out looking more 'rested' than I have in many years. His suggestions were not the most expensive that he could have suggested but were those that made a major difference in my looks, attitude and feelings about myself. I would strongly recommend Dr. Baroudi and I am positive I will have him and only him take care of any appearance needs I may need in the future. He is number one in my book! Overall rating is excellent, I hope that is what four stars mean.
5.0 Rating
December 20th, 2013
My Experience
2.3 Rating
April 1st, 2013
Nearby Doctors

Dr. Issa Baroudi is similar to the following 3 Doctors near Port Charlotte, FL.