Rate Now
Share Your Experience
Have you seen Dr. Itzhak Haimovic?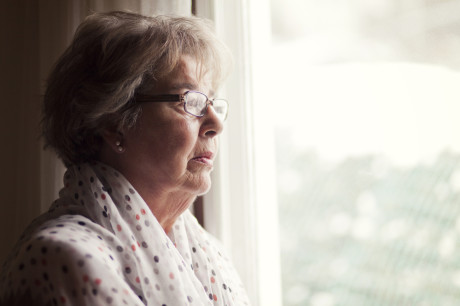 Clinical Depression
Get the facts about clinical depression, including the symptoms and related depressive disorders.
84 Ratings with 40 Comments
5.0 Rating
July 31st, 2017
Outstanding Physician
1.0 Rating
May 11th, 2017
STAY CLEAR !!!!
Horrible experience. My 82 year old mother and 85 year old father waited 5 hrs to see this Dr. They were told that THEY should have called prior to arriving to see how far behind he was running. Then, when he did finally see them, it was for only 10 mins. He said he didn't know what the issue was an they were sent on their way....but not before having them schedule another appointment for 3 months from now. I called the office to understand why this happened. The girl who answered the phone told me that this Dr. often runs 4 to 5 hrs behind. She then said he is in the office from 6am to 10pm....as if that justifies this treatment of my elderly parents. How on earth can any Dr. treat patients in this manner. STAY CLEAR !!!!
5.0 Rating
April 16th, 2017
Caring and Helpful
I saw Dr. Haimovic for severe back pain suffered with for a number of years. He was very caring and took a full history from me and listened to my frustrations. He understood my fear of the worst and continued to reassure me . After some testing, we met again and he thoroughly explained my condition. It was a pleasure to see a physician who took the time to listen, was not an alarmist, was reassuring and developed a plan to help me. Highly recommend Dr. Haimovic!!
5.0 Rating
September 22nd, 2016
A True Caring Professional. Simply the Best
Dr. Haimovic is the best physician I have ever had the pleasure of knowing. He is thorough, caring and above all knowledgable and professional. He provided me with a diagnosis and took the time to explain how his conclusions were reached. He gave me the reassurance I needed and explained the importance of enjoying life to the fullest no matter what obstacles come our way. Best of all, he cured my back pain and I can move around like I did 10 years ago! He is truly the best of the best.
1.0 Rating
August 17th, 2016
2.0 Rating
March 28th, 2016
Half the staff was professional the other half was outright nasty and rude. The wait was over an hour. They rush to get approval for a MRI that they'll do on premises but when you can't tolerate the sandwich type machine with the plastic mask that's bolted to the table that they have in the basement they seem to lose interest. I had to keep chasing after them. Calls were not returned or the person that did call was rude. Don't go here!
1.0 Rating
December 26th, 2015
Worst experience ever at a doctors office
Worst experience at a doctors office ever. Arrived at 3:15 for a 3:30 appointment. I wasn't seen until 7:45 PM. That's right, 4 hours and 15 minutes in the waiting room. And to top it off, the staff was rude. And that was not unique. All the other patients were annoyed and said it happens every time.
1.0 Rating
November 6th, 2015
Misdiagnosed
If I could rate him without a star I would! I have never before or since been left waiting for a doctor for over 5hrs. Waiting for hours to see a doctor who eventually orders helpful tests but who never looks at the results! Not worth the time or the money forget the damage caused!
1.0 Rating
September 16th, 2015
1.0 Rating
May 26th, 2015
very dissatisfied patient
1.0 Rating
April 17th, 2015
Rude, uncaring doctor
My experience with this doctor is very disappointing. He offers a very poor quality of care and is unhelpful. The guy seems to only be interested in pushing as my patients through his office every day as possible, as every person waits 5 hours to see him. I would say he is one of the most inconsiderate doctors on Long Island. My guess is that patients are willing to wait 5 hours because he is listed in Castle Connolly (best doctors); however, the care you receive does not warrant the 5 hour wait. He is overall a money hungry doctor with very average diagnostic/treatment skills at best. I recommend that you avoid seeing this doctor.