Rate Now
Share Your Experience
Have you seen Dr. Ivan Antonevich?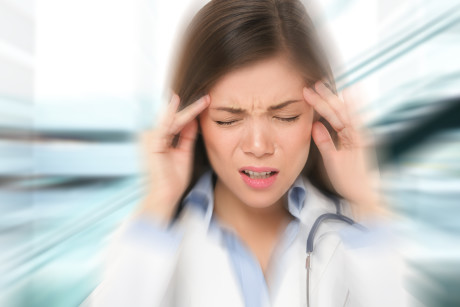 Migraine
Get the facts about migraine headaches, including the different types of migraine and migraine triggers.
12 Ratings with 6 Comments
1.0 Rating
December 7th, 2015
Awful
The worst doctor ever. He asked me all but a few questions. All he should have already known since I waited some serious time getting in to see him. His approach is direct and he will give you this line : " In my country we do not believe in pain medications. We only prescribe them in case of surgeries." he has a heavy accent, I went with it. Although I thought he does seem to be in another country now, and his beliefs and actual science and medicine are 2 different things.. SERIOUSLY some people can only find relief with meds dude!!!...BUT like a sheep that I am...I gave it my best try.He then gives you numerous injection appointments. Seriously this doctor is in LOVE with giving you injections and no kinds of medications if it hurts. He looks happy and insane when he i about to inject you -for real!Nope it hurt like heck. For weeks I would feel the injection sight. Raw and throbbing. The decision to leave this doctor was when he tried to get me to leave my General Practitioner for one of his colleagues at Slocum Dickson (default referral place here in Utica NY- OVER-RATED, btw. Lazy people send you to Slocum Dickson) I had enough. I was damaged in my back, worse then when I went to see him, With no relief. I talked to my General Practitioner again, in tears btw.. who told me that I was not the only patient that complained of this doctor.Do not visit this guy. I wish I could give him less than one star, he would deserve it.
1.0 Rating
September 30th, 2015
5.0 Rating
August 5th, 2014
amazing
1.0 Rating
May 2nd, 2012
Illegitimate, COLD, uncompassionate, uncaring, unkind, ilprepared, unequipt.
Where to begin...This Doctor walked into my room after a wait of nearly 2 hours. He asked me a few questions that he would already know the answer to had he read any part of my chart. His first comment was that "no legitimate doctor would treat me", with a cold uncaring tone, should've been a warning. He literally REFUSED to look at my chart, and my MRIs. Why would a doctor not want to know a patient's history? He said the only patients in Florida who deserve pain management are receiving treatment for cancer. Not cancer patients, but the ones who are receiving treatment. I understand chemo is painful, and I wouldn't wish cancer or that choice to go through chemo onto anyone. However, there are plenty of conditions including cancer without chemo, back problems, rheumatoid arthritis, osteo-arthritis, neuropathy, lupus, Fibromyalgia, EDS, and so on which require a compassionate doctor. Sure, not everyone should be prescribed narcotics, I agree, but any decision made about a patient PRIOR to reviewing any medical histories (especially when provided), needs to go back to school or switch careers all together. Dr A would be better suited to work as an insurance adjuster or perhaps a lawyer. Anything other than a field in which compassion and common sense are a prerequisite. Dr. Antonevich, you should be extremely ashamed of yourself, this charade is not a laughing matter. Improve your bedside manner, and try, try real hard to put yourself inside the shoes (or bodies) of your ailing patients. YOU ARE NOT A LEGITIMATE DOCTOR!!!
1.0 Rating
May 2nd, 2012
Avoid this so-called "doctor"
This quack does not even care to review patient records. If you are under the age of 65 and in serious pain, he won't even try to help you. Inste ...
1.0 Rating
August 28th, 2011
BEWARE!
This man has no business being a doctor. He has the compassion of a fly. As a pain doctor, his patients are in physical pain and emotion distress due to their suffering. It seemed from my experience, he couldn't have cared less. He was rude, cold, inconsiderate, impatient, and totally unsympathetic. If you are in need of pain management and expect some level of compassion from your doctor, do NOT, under any circumstances, go to this doctor. My experience was appalling.
4.0 Rating
January 9th, 2017
5.0 Rating
January 9th, 2017
2.3 Rating
July 2nd, 2014
5.0 Rating
May 23rd, 2014
Nearby Doctors

Dr. Ivan Antonevich is similar to the following 3 Doctors near New Hartford, NY.

Dr. Nathaniel Gould

Hospice and Palliative Medicine, Physical Medicine and Rehabilitation

New Hartford, NY 0 mi