Rate Now
Share Your Experience
Have you seen Dr. Ivan Filner?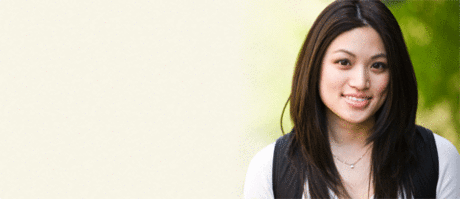 Birth Control
Get the facts about birth control so you can decide which type is right for you.
49 Ratings with 14 Comments
2.0 Rating
June 1st, 2017
Will be changing PCPs
From what I've read as far...these peoples are right on. He is rude, condescending, arrogant and attempted to shame me for not having had insurance. I felt like I was in a turnstile- in and out. I spent more time with the girl taking vitals and this was my first visit. I will get my blood work done and then I will be getting a new pcp
1.0 Rating
September 21st, 2016
1.0 Rating
July 5th, 2016
3.0 Rating
June 3rd, 2016
5.0 Rating
October 26th, 2015
1.0 Rating
October 3rd, 2015
Horrible bed side manner
He was very short. He was in and out of the room in less than 10 minutes, a majority of that time he was typing on his computer . Didn't care what I had to say. Questioned me about a medication that i take from another doctor that I was not asking him for a refill for. Also refused to print my lab order so I could have blood work completed at a lab facility of my choosing, once he did print it, he was extremely rude when giving me the order.
1.0 Rating
April 8th, 2015
How is he a Dr......
1.0 Rating
April 1st, 2014
Visit
On two previous visits with Dr. Filner he became very angry and started yealling at myself and my wife, he needs to practice bed side manners. We have not been patietns very long and are now looking for a nother dr,.. The office staff is very friendly and courtesy and work with you to make an appointment.
1.0 Rating
May 3rd, 2011
Assistant had no experience with lower back pain patients
I would not recommend Dr. Ivan Filner, DO for two reason. One, his nurse assistant told me "I see nothing wrong with you, your only 44 years old," then during my explanation of lower back he chuckled with sarcasm. The nurse was not a specialist in long term lower back pain.Second, the Doctor did not care to hear my concern about the manner in which the nurse discriminated me because of my age.
1.0 Rating
January 29th, 2011
What a jerk!
Dr. Filner is a complete jerk! He is so upset with the healthcare system and how the government is corrupt that I'm not sure he even does what's best for the patients anymore. He seems to think he knows everything when I feel the complete opposite. Example- how can he tell me to quit smoking when HE HIMSELF IS A SMOKER!!!! His office staff is rude and even made fun of a patient and what she was wearing right in front of me... how unprofessional!
1.0 Rating
June 2nd, 2010
Just rude and wont help!
Ivan seems to be burned out, doesn't seem to care anymore. He was my Dr for a few years and is not at all the same person that I was first impressed by. He seems very frustrated by the current tax cuts, and health care changes. I feel he is taking it out on his patients and staff. Its so sad to see such a good doctor change for the worse.