Rate Now
Share Your Experience
Have you seen Dr. Ivan Ramos?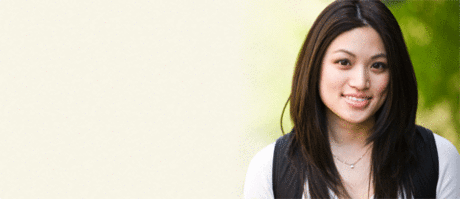 Birth Control
Get the facts about birth control so you can decide which type is right for you.
38 Ratings with 22 Comments
5.0 Rating
September 14th, 2017
aka "The Vampire Doctor"
His nickname is due to the fact that over the last 3 years that I have been under his care, he shows up at the hospital at 2-3 am and is at the office sometimes as late as 8-9 pm. Really don't know when he sleeps but he is always checking in on his patients that are in the hospital or will stay open late at his office to try to care for his patients. He is always there for you.
5.0 Rating
June 11th, 2017
Great Doctor!
1.0 Rating
January 30th, 2017
Horrible!!!
It's like a cattle call in that office! RUDE staff , Dr. DOES NOT do ANYTHING but sit behind a computer & punch in info ( with one finger I might add!) Both times my Mother has been there, he NEVER even examined her..nothing, nada..no looking in ears, throat, listening to heart, lungs..NORMAL procedures for a REAL DOCTOR...very sketchy office...will have insurance company find Mom a new physican!!!
5.0 Rating
January 27th, 2017
DR. RAMOS IS A WONDERFUL DOCTOR...NINE YEARS AGO WHEN I MOVED DOWN HERE FROM LONG ISLAND I FOUND HIM AND I HAVE BEEN WITH HIM AND WOULD NEVER CHANGE...AND THE PEOPLE IN HIS OFFICE ARE WONDERFUL TO
5.0 Rating
July 18th, 2016
Great Dr. and staff.
5.0 Rating
May 10th, 2016
3.0 Rating
January 21st, 2016
he is a good Dr. , staff is great ,but when they give you an appointment they then call and say dont come in till they call you so you wont have to wait so long. so there goes your whole day then when you go in you still have to wait at least a couple hours
1.0 Rating
December 26th, 2015
Horrible
Used to be a great doctor, unfortunately he seems overwhelmeand has changed alot. After having family that used to see him I made him my primary. HUGE MISTAKE! After suffering from pain & difficultly with balance he ran numerious tests. When followed up he was in the middle of a breakdown because of law changes & complaining because of laws he will lose alot of patients due to controlled substances changes. He also told me nothing was wrong with me. I decided to follow up with specialists myself & found out he received results & I have deformation of spine & so bad I can't even start therapy yet. Now with new primary making progress & getting results. He's money hungry & no doctor should fall asleep while seeing you. He's overworked, aging & overwhelmed. Definitely wouldn't even take my animals there. Staff is even rude...used to pill heads and can't distinguish paitents who really need help from ones abusing the system.
5.0 Rating
September 21st, 2015
My experience
Came in for a follow up, got called right in, the office was very busy but never the less they smiled and handled all my needs with care, Jernnine makes you feel right at home. will recommend this office to friends.
5.0 Rating
August 30th, 2015
experience
The first thing that I have to say is that the staff at Dr. Ramos'so have treated me with nothing but kindness and respect. I know how busy the office is and there may be times when I walk in the office that I do not get acknowledged but as soon as the staff see me the apologize and ask how I am. Marcela, Jod, Jackie, Jernine, Lucy, and Sharon all take the time to make sure that the patient is comfortable. Dr. Ramos is a very dedicated doctor. He will take as much time as needed with the patient as needed. Mary the office manager makes sure that the staff treats the patient with respect and compassion.
5.0 Rating
August 12th, 2015
Good doctor
I think that Dr. Ramos is a very caring Doctor. He will take his time with you if there is something you don't understand. The staff at his office is one if the most respectful staff that I have met. Yes there are days when they are stressed but that is to be expected wo the the volume of patients that go through the is office. I would recommend this Doctor to my friends.
1.0 Rating
June 17th, 2013
It's sad to say I hate going there because he SEEMS like he knows what hes doing, BUT- every time I am there, it takes me 4 hours. They say its because everything is electronical now and they have to re-type everything into computers and there's no paper files anymore. I believe if that was the case, then they need to hire a specific person to do that job that can type fast. The staff is usually just talking. The dr recieves many phone calls while you are with him and he doesn't examine you. You just tell him what's wrong and he will give you what you need. In some cases, that's cool, because some drs don't listen to you, but sometimes I want him to check me like a normal dr would and make sure I'm right. He seems like he could be a good dr, but the wait time is ridiculous. I'd have better luck at the ER. The girls at the desk are sometimes rude and nosey. The only good thing about this place is they do many diff things there and even do thier blood tests there. You don't have to go to a lab. Insurance: Medicaid / Medi-Cal