Rate Now
Share Your Experience
Have you seen Dr. Jack Abrams?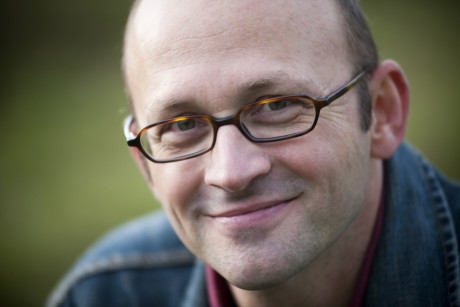 Chronic Dry Eye
Get the facts about chronic dry eye, including the causes, symptoms and doctors who treat this condition.
33 Ratings with 27 Comments
1.0 Rating
February 1st, 2016
When i made the appointment with them i told them my concern is how much should i pay when i come the lady who works there told me they don't know yet until the day before appointment. I called 3 times the day before appointment but they were keep saying that they haven't called my insurance yet. Finally i got there still they did not know. When doctor visited me he said i can get 2 plug for my dry eyes and i asked him is it covered by insurance and he said yes. If he didn't know he should say he doesn't know finally i ended up paying 200 dollars. Very disappointed with staff that should let me know before i go to be visited by doctor
5.0 Rating
September 5th, 2015
Best Opthamologist in the World
Dr. Abrams is, by far, the hardest working, most considerate, overall best doctor I have ever encountered in Las Vegas, or for that matter-ANYWHERE. He has saved my vision, and indeed, corrected my vision. He is knowledgeable, to the extreme, and patient, soft-spoken and kind. His frank and direct bedside manner is tempered with tenderness. Personally, I transitioned from "legally blind" not sure how to proceed with my life-to 20/20 vision and a real appreciation for eyesight, life, health and the beauty that surrounds us. He, literally, gave me my life back.
5.0 Rating
August 22nd, 2015
My usual complaint about a Doctor's office is showing up 15 minutes early only to wait 30 minutes past my appointment time. Dr. Abrams was on time, every time. Very professional and organized office. I was interested in a procedure that would eliminate the need for reading glasses. Over three visits, Dr. Abrams presented all of the options in a clear , concise, easy to understand manner and patiently answered all of my questions. The testing was thorough and the multiple appointments assured that I made the right decision. Once I decided on Lasik (mono vision), my first thought turned to "you're going to cut my eye?". But the procedure, was so simple, so quick, no pain, no discomfort it was so easy I wished I ad another eye. I was at ease the whole time and I especially like the way he and his staff spoke to me during the procedure, keeping me aware of what was happening and how much time was left. The follow up the next day, went well and Dr. Abrams was even nice enough to take my call on a Saturday as I needed a prescription refilled. Great experience, highly recommend him.
5.0 Rating
February 18th, 2015
Dr. Abrams is wonderful
5.0 Rating
March 24th, 2014
Excellent Experience
5.0 Rating
February 15th, 2014
Great Doctor!
Dr. Abrams assisted me in recovering from an eye infection and continues with my care. He has given me hope that I may recover some of the sight I have lost with treatment. I had been told differently by another doctor. He is a kind and caring person and his staff is very welcoming. He is very competent and explains in detail his findings and what needs to be done. The wait time may be a little long, but often it is because he is assisting with a patient emergency.
2.3 Rating
February 4th, 2014
not pleased
I am surprised that I am the only one with a poor review. The wait times are not 5 minutes more like 45 minutes. i did decide to do surgery and had to meet the sales girl who kept me waiting very long. I asked the front desk why the wait and found out that she was not even in yet and when I finally did see her I was basically scolded for showing up early and reminded what time my appointment was. I was not complaining about the time that I knew I was early, do not arrive early they will scold you. The office is very crowded and the staff seem very stressed. I would suggest trying other offices.
5.0 Rating
December 20th, 2013
Best eye doc in vegas!
I recently had LASIK surgery with Dr. Abrams. I was so nervous prior to my consult. Dr. Abrams and his staff made me feel so comfortable that I didn't hesitate to proceed with surgery after the initial visit. He is so nice and made the whole process so simple. I highly recommend LASIK to anyone that's a candidate.
5.0 Rating
September 4th, 2013
Great Results
5.0 Rating
September 1st, 2013
Cataract surgery
5.0 Rating
August 23rd, 2013
Eye Dr
I went into see Dr. Abrams last week for dry eyes. I don't usually write reviews but I was very impressed with him and his staff. After giving insurance information etc. I only waited to be seen for 5 minutes. Everyone I interacted with was awesome. Dr. Abrams himself was very personable and helpful. Overall experience Excellent!!
5.0 Rating
August 21st, 2013
The best eye doctor in town.
I saw Dr Abrams after seeing 2 other eye doctors for my cataract surgery. He is professional, experienced and very easy to talk to. He put my mind at ease, answered all my questions and never rushed me to have the surgery. After 3 visits with him, I decided to have cataract surgery with laser. I have never been so happy with my vision. The surgery was easy and I saw better the next day. By the way, he called me at home after the surgery to make sure I was OK. He is the best eye doctor I have ever seen and would recommend him highly.