Rate Now
Share Your Experience
Have you seen Dr. Jack Greer?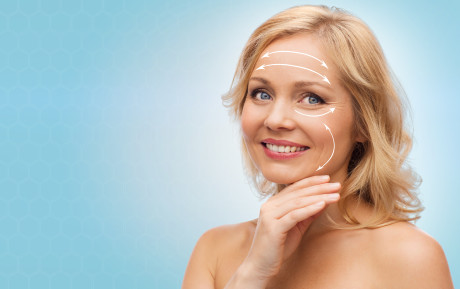 Facelift
Get the facts about facelift, including the visible signs of aging that different types of procedures can address.
35 Ratings with 6 Comments
1.0 Rating
July 6th, 2016
Dr Greer ENT
First time here. There are 6 people scheduled for appts. between 1:30 and 2:00pm. Absolutely ridiculous scheduling. My appt. was at 2 pm. Have been here an hour. Will give them 30 more minutes then I'm outta here. I'm an RN in Critical Care. Dr. Greer (as many MDs) thinks only THEIR time is valuable.
5.0 Rating
September 16th, 2015
2.0 Rating
June 5th, 2015
Arrogant
dr greer very arrogant and patronizing. said "i don't know what your problem is but it's not your thyroid". agreed to do US and found hashimotos but swears by "gold standard" tsh....if its normal. ..you're normal. completely disregarded my sx and fam hx. told him of wheeze in upper airway and throat pain and he brushed it off as reflux. having CT via primary doc now to evaluate for tracheal compression caused by goiter. either he is ignorant in the function of the thyroid gland and HPT axis or he just doesn't give a rip bc he's not the one suffering. i have been an RN 30 years and never expected to be brushed off like i don't know what i am talking about....losing trust in my profession. His partner was also clueless. uf CT shows what i think it will, i will be giving both of them a piece if my mind .
1.0 Rating
February 27th, 2014
unrevealed facts in 1 min.
I went to see this Dr. Geer to be treated after being in the ER and diagnose with a deviated septum. with provided ER diagnose sheet and cat scan and before seen by the Dr. i was asked to take some unnecessary testings. Dr just came in to introduce himself and read off the provided info sheet and comfort me in his care to rush me out the door in 1min. unaware of the cat scan Dr. disagreed about the deviated septum. i had to let him know i came provided and in search of treatment for i have been suffering long enough. Walks out to look at the cat scan and then tells me yes you do have a deviate septum. Unbelievable! Waisted time and money to find out facts that its all about the cheese not the field. "Red flag"
5.0 Rating
February 23rd, 2013
Excellent doctor
I was referred by my G.P. to Dr. Greer for what turned out to be an infected lymph node. He diagnosed that quickly and did the surgery, but also noticed on the ultrasound that my thyroid gland was irregular and slightly over-sized. Dr. Greer kept sending me back for needle biopsies and although it took three batches, they did find cancer. Dr. Greer removed my thyroid and has been my thyroid/synthroid hormone doctor for the last twelve years - something my G.P. could actually do, but given that Dr. Greer correctly diagnosed the cancer and has been great at managing my thyroid hormone levels it's well worth the extra money to make separate visits to Dr. Greer. Both he and his staff are very knowledgeable and very nice. I highly recommend him. If you want to get in quickly, make an early morning appointment as he is very thorough with each patient, so he does often run late. If you need or prefer promptness, just make your appointment early and you'll get in quickly plus enjoy the same thorough care.
3.0 Rating
April 10th, 2017
4.0 Rating
November 7th, 2016
1.0 Rating
October 31st, 2016
1.0 Rating
May 17th, 2016
5.0 Rating
January 25th, 2016